Client:
Vasectomy Australia
Industry:
Vasectomy Clinic
Skills:
Web Design & Development, Content Writing, SEO, Google Ads, Facebook & Instagram Ads, Landing Page Design, Sales Funnel, Graphic Design
Website:
https://vasectomyaustralia.com.au
CHALLENGE
As a highly successful multi-location, nationally based vasectomy clinic, Vasectomy Australia (VA) has unique needs when it comes to paid advertising. Fortunately for them, managing multi-locations is our specialty.
Campaign-level, individual budgets, allow each VA location to have its own PPC campaign. This type of granular control gives us the freedom to make both Market and Center level decisions based on specific goals and campaign results. In our experience working with multi-location clinics, we've learned that managing a shared budget increases the chances of winning the bids for high cost per action (CPA) keywords. As a result, we instituted campaign-level budgets that enable us to allocate more spending to ad sets where leads can be acquired at a cheaper cost.
SOLUTION
A new conversion based website
A 503 % increase in organic traffic
A 202% increase in direct traffic
An SEO strategy that has VA ranking No 1 in most of VA's markets
Saving VA about 300% on their Google Advertising budget so their budget goes about 3x further
Created new videos with a Facebook marketing strategy
Helped VA quickly create a new business during COVID lockdown when they couldn't operate with a full suite of digital marketing strategies
Dominating the organic SEO results of mega competitive keywords such as "vasectomy Australia", "vasectomy Sydney", "vasectomy Melbourne".
We've been able to get 25 identified keywords to the number 1 position in search rankings.
Generated incoming enquiries for as low as $10 per enquiry through social media ads.
"After some false starts with a couple of digital marketing companies I was very cautious about signing up with a new company so I did a lot of due diligence on not just OMD but also about 5 others. Huyen and Steve came to my office at Enmore and were very well prepared for a presentation about how they were going to take my business forward. Even pre COVID this was rare and I hate Zoom meetings! I originally found them through their podcast which is very good. I was impressed with their vision for my marketing so I called a couple of their clients to get references. They were nothing but glowing. As I said to Huyen and Steve - marketing shouldn't cost you anything. If they get the results your increase in sales should easily pay their fees and the PPC costs. This is exactly what has happened in the approx 9 months I have been a client of OMD. They have methodically transformed my digital presence and my sales have gone through the roof. I have not been disappointed and to be honest, they have exceeded my expectations. I look forward to a long relationship with OMD. I am happy to provide references."
Geoff Cashion
Vasectomy Australia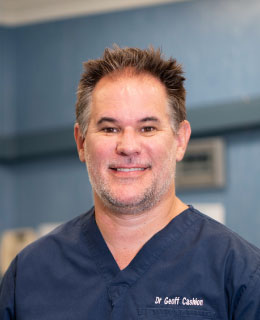 IF YOU WANT TO DIVE DEEPER INTO OUR WORLD, THESE LINKS LEAD THE WAY