Client:
Medirent
Industry:
Medical Equipment Rental
Skills:
Web Design & Development, Landing Page Building, Google Ads, Graphic Design
Website:
https://www.medirent.com.au
CHALLENGE
MediRent is a national provider of medical and maternity rental equipment in Australia. For 29 years they have been providing effective products and outstanding service offering the highest quality standard in the industry. MediRent offers a wide range of specialty rental products for health management as well as preventative solutions to optimise healthy lifestyles.
MediRent was interested in promoting specific products for rental. They turned to Google Ads, knowing that a paid strategy is one of the quickest, and most effective, ways to market their rental service for the products they wanted.
By the time they approached OMD, the MediRent team was struggling to see the results they knew they should see with their paid advertising.
It wasn't a lack of spending that was the problem. It was that their campaigns weren't targeting the right people, at the right time, with the right message.
SOLUTION
We rolled up our sleeves and began building the Google Ads strategy so that MediRent can get the return on investment they were looking for.
We started with creating an extensive keyword list based on the products/equipment provided by MediRent and removing broad match keywords driving non-converting traffic. Because MediRent has pick-up locations across Australia, we made sure to clearly define geofences around each location using a tiered radius approach to bid more for prospective clients the closer they live/work to a location.
To further minimize wasted spending, we also created a robust negative keyword list designed to ensure that the ads we launched would appear only to the client's ideal prospects.
Launching brand campaigns allowed us to quickly capture additional search volume and improve the account's quality score while protecting MediRent from competitors that may try to benefit from MediRent brand awareness by bidding on their name.
Knowing whom we were targeting, and when in the client's journey our ads would be displayed, our creative team got to work refreshing the landing pages, ad copy and creatives that highlighted our client's selling points and special offerings.
As a result, our Google Ads campaigns generated over 650 conversions at a cost as low as $14 per conversion.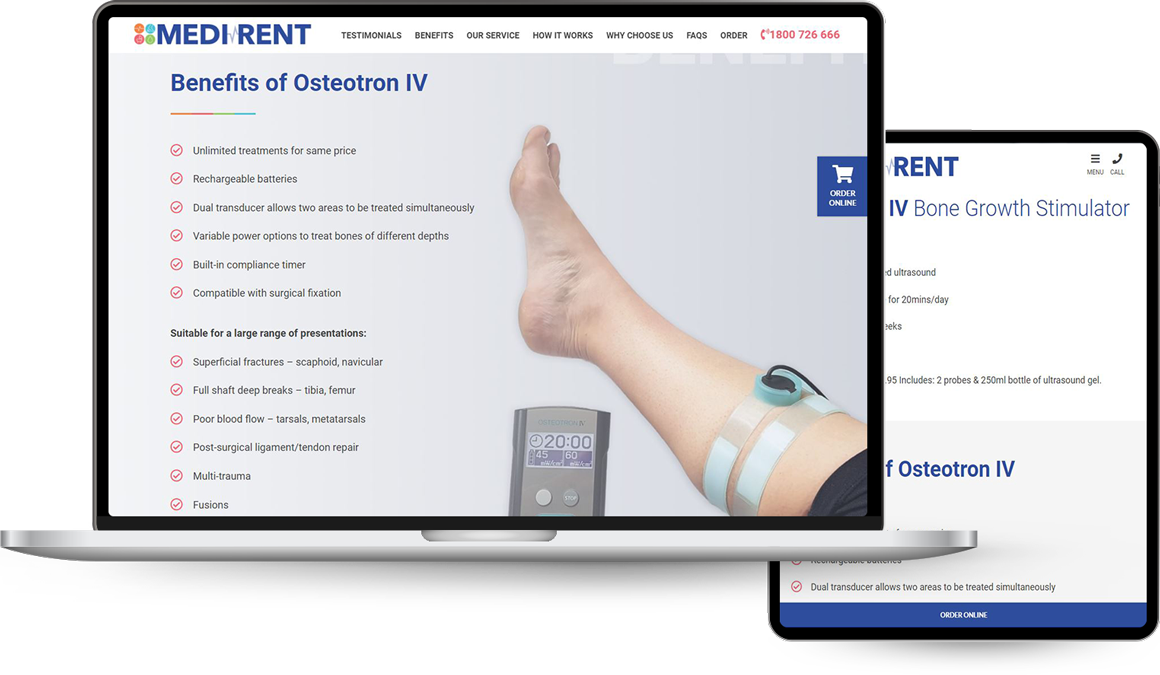 IF YOU WANT TO DIVE DEEPER INTO OUR WORLD, THESE LINKS LEAD THE WAY