Client:
Chelsea Cosmetics Melbourne
Industry:
Cosmetic Surgery
Skills:
Web Design & Development, Content Writing, Sales Funnel, SEO, Google Ads, CRM, Email Marketing, Social Media, Landing Page Design, Graphic Design
CHALLENGE
Dr Mark Attalla is a well-known Australian cosmetic surgeon specialising in surgical and non-surgical solutions for liposuction.
He had been active with online marketing since 2008 and worked with various digital marketing consultants over the years with the goal to be on top of search results for competitive keywords such as "liposuction Melbourne" and "non-surgical liposuction Melbourne"
Later in 2013, after the major Google Penguin update, the original domain www.chelseamedicals.com.au was penalised and didn't recover to its previous state, even one year after the update. Dr Attalla made an executive decision to start from scratch with a new website domain www.chelseamedicalsmelbourne.com.au, to help his practice to return to higher search engine ranking results.
Since then, Dr Attalla had engaged with different Digital Marketing consultants to help rebuild the website; trying to do everything they can to boost the ranking and traffic. Despite spending a significant budget on digital marketing, he felt like the website wasn't reaching its potential. The ranking for the above-mentioned keywords were nowhere near the top of search results and the numbers of enquiries for their liposuction services were not significant.
In March 2018, Dr Attalla decided to search for a professional digital marketing consultant who had experience specifically within the medical industry and a proven track record in the medical surgery sector. He reached out to Online Marketing For Doctors (OMD) team and after a thorough interview and background check, OMD team was commissioned to begin working on Chelsea Cosmetics Melbourne's website.
SOLUTION
Develop an online marketing strategy
Research strong competitors
Revamp the website content and design
Implement comprehensive keyword research
Build more niche service sages
Implement on-site SEO best practices
Gain local reviews
Build high-quality links
Create dedicated landing pages
SKAG Google Ads strategy
Set up a webinar sale funnel
Results after 8 months:
A 76% increase in monthly web traffic to Chelsea Medical's website.
146% increase in leads
Reduced Google Ads cost to 1/4 of the previous budget
Top of page 1 ranking for hyper-competitive keywords: liposuction Melbourne, non-surgical liposuction Melbourne, coolsculpting Melbourne, Slim Liposuction Melbourne, Vaser Liposuction Melbourne, arms liposuction Melbourne, Breast liposuction Melbourne, Buttock augmentation Melbourne, love handles liposuction Melbourne, thigh liposuction Melbourne, laser liposuction Melbourne, fat transfer to buttocks Melbourne.
"Online Marketing For Doctors have lowered our marketing budget and we're getting much better conversion, which is a big difference between working with them and other SEOs. They didn't change the whole website but they organized the website in a way which is easier for the clients to go through and I think that helped to improve the time clients spend on the website, which reflects on the ranking and reflects on the performance of the website. We found that we are spending almost one-fourth of our previous budget and getting double the conversion which is a great deal to achieve in a short period of time."
Dr Mark Attalla
Cosmetic Surgeon, Owner of Chelsea Cosmetics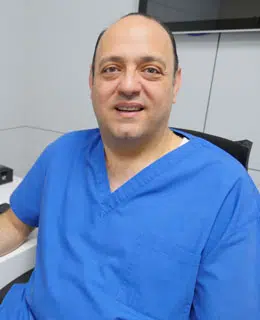 IF YOU WANT TO DIVE DEEPER INTO OUR WORLD, THESE LINKS LEAD THE WAY