Client:
arthritisCARE
Industry:
Rheumatology
Skills:
Web Design & Development, SEO, Landing Page Design, Content Marketing, Graphic Design
Website:
https://arthritiscare.com.au
CHALLENGE
arthritisCARE is a team of four Rheumatologists that has over 40 years combined experience in expertly caring for people experiencing the discomfort of diseases of the joints, muscles and bones. They turned to OMD for help as they were looking to build a new website that would improve their online presence, rank better in search engines, bring more visitors and convert them effectively into loyal patients.
SOLUTION
OMD's digital marketing experts audited arthritisCARE's current website and identified areas of opportunity. Based on this audit the following plan of actions was implemented:
Created and implemented a functional, highly engaging website that builds trust and drives new patients quickly, easily and efficiently.
Wrote compelling copy that highlights key benefits, engages with visitors and is optimized for search.
Conducted an SEO audit, competitive review and keyword research to build a cohesive SEO plan that ensures patients find arthritisCARE online.
Made sure the website was "responsive" so all onsite content, images, and functionalities fit properly on the type of device the visitor is using: computer, laptop, tablet or mobile.
As a result, we were able to quickly optimize the client's search strategy and increase its site conversions (i.e., chats, phone calls and lead forms) to a monthly average of 150 organic conversions with a conversion rate of 9%.
"Huyen and the Online Marketing for Doctors team are super responsive and thorough in their consultation process. They have patiently and considerately worked closely with the arthritisCARE team based in Brisbane to build our new website at https://arthritiscare.com.au/ launched this month. We have been so happy with the quality of their consultancy service and expertise, that we have retained them on an ongoing basis to further our SEO and key stakeholder relationship building journey. Can't recommend highly enough ... but also don't want to have to share them around too widely!"
Barbara Landsberg
Marketing Director of ArthritisCARE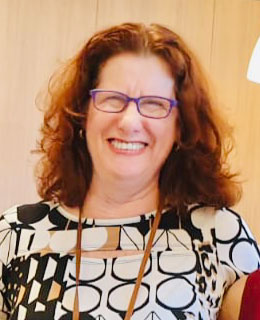 IF YOU WANT TO DIVE DEEPER INTO OUR WORLD, THESE LINKS LEAD THE WAY