We've Spent Nearly 2 Years Developing, Testing & Optimising a
Step-by-step Easy-to-use System
for Consistent and Scalable Profits Using Webinars
The result is 6 CORE MODULES and a treasure trove of swipe files, checklists, cheat sheets & plug 'n' play templates that hold your hand every step of the way. It's everything you need to achieve your first automated webinar.
One engaging & profitable webinar can change everything for you.
….and when you master the second 50% by following the clear, step-by-step roadmap laid out for you in this course, you'll be amply rewarded with:
A flood of new IDEAL patients/clients crashing the gates of your email list
Higher audience engagement, trust and loyalty (they'll soon be TELLING you what to create next)
Completely STREAMLINED marketing efforts (email marketing, content strategy and sales funnels all serving the same unified GOAL) and of course…
Your first wildly profitable Webinar…with the option of hitting a few extra buttons to put it all on auto-pilot and have it perform as a 24-hour salesman pulling in passive income while you take some much needed down time OR get started on your next big project
An automated webinar is a pre-recorded video streamed in real time, in which you educate or inform your audience on a particular topic. Unlike a seminar or live webinar, where you still have to trade time for money, the automated webinar system helps take yourself out of having the events live. So your audience can come from anywhere around the country, or even the world, joining any time that is convenient for them.
A pre-recorded automatic webinar sales system can unlock automation and engagement to create scalability for your business.
Allow you to teach potential prospects valuable information that solidifies you as an expert in your field.
Automated webinars help build 'Know, Like and Trust' factors in a small window of time, which are critical in the human buying process psychology.
A creative less 'salesy' approach to promoting your high ticket items such as medical treatments or surgeries
HERE'S HOW IT ALL BREAKS DOWN
Module 1: Nailing Your Webinar Presentation Content
01: How to Choose a Webinar Topic that Converts: There's a VERY exact science in choosing a webinar topic that leads to the sale. You can deliver an amazing webinar that everyone on the call praises you for, yet STILL not pull in any enquiries or sales once you direct people to the "Enquire Now" or "Buy Now" button. In this lesson, you'll learn how to craft the perfect topic that leaves your audience delighted AND makes them want to enquire about your services as the natural next step.
02: 6 Tips For Creating a Powerful Webinar Headline: when it is time for you to sit down and really develop your webinar, it all begins with identifying a great topic. Because once you've got that great topic, you can confidently enter the next phase which is nailing that attention grabbing headline! Your headline is going to be the first thing that people see when they come across your webinar, so if it isn't convincing them to sign up and watch, your webinar is destined to fail. To ensure that you've got the right type of headline that is going to get your potential audience registering and watching, we've listed our best 6 tips here for you to follow.
03: The Golden Rules of High-Converting Presentations: Ever wonder how your content should flow? How much pure content vs. how much promotion you should do on a webinar? How many slides you should include, and the amount of time you should spend on each? How about fonts, colors, images and animations? As a student of Automated Webinar Systems, you'll be bypassing years of testing and optimizing and getting the immediate knowledge to implement only the MOST EFFECTIVE methods right out of the gate.
04: Key Slides You Must Have: In this module, we will break down all of the key slides that you will want to include in your webinar slide deck presentation for ensuring you build the most engaging webinar presentation possible. We'll provide you with blueprint (and templates!) that will outline exactly what slides to include in your presentation and will help you decide on the best flow for your presentation.
05: The Dos and Don'ts When Creating Your Slide Deck: This module will provide you with those little tips and tricks of the trade that only experience can provide. We've seen, watched and created many webinars, and it is amazing how many people will make the same mistakes time and time again, ruining their presentations with clumsy, simple and often misguided ideas. We don't want you to be one of those people, so we've detailed all of our best advice here to guide you safely through these traps and pitfalls.
Module 2: Maximizing The Pre Webinar Experience
01: Nailing Your Webinar Registration Strategy – You'll learn the best days and times to schedule your live webinars, the copy and images to include on your registration and confirmation pages, and WHERE to place your social sharing buttons to encourage VIRAL traffic to your webinar.
02: The Perfect Pre-Webinar On-boarding Sequence: Avoid "no-shows" and boost attendance by up to 40% with the perfect on-boarding email sequence – Nothing is more frustrating than expecting 100 people to show up to your webinar, and then seeing that only 10 of them actually made it! It's become CRITICAL that you deliver a well-executed email sequence that not only ensures they show up on the call – but that they show up in a focused, engaged, and highly-motivated state. Without this, you're literally throwing money down the drain. (Those leads weren't free, ya know?)
Module 3: The Post-webinar Follow-up
01. How To Get The Most Out Of Your Webinar Replays – What's the ideal amount of time you should keep a replay available? How do you encourage viewers to watch it and take immediate action? In this lesson, you'll learn the strategies we use in my own business plus the super-simple tech set-up I use to implement it.
02. The Post Webinar Follow Up Email Sequence – It goes without saying that not everyone will hit "Enquire Now" right after watching your webinar. In fact, for most, your webinar puts them in a "buying state," but they still require the right information, motivation, and gentle nudging to get them to the finish line. We'll give you the EXACT sequence we use to put an audience's minds at ease, maximize enrolment and extract the most profit from every webinar.
Module 4: How To Nail Your Webinar Setup
01: Recording Your Webinar Presentation – You are so close to the finishing line and we just want to make sure that you have the best recording for your webinar funnel by providing you with the most practical tips on recording; such as software, equipment, timing, voice tone and volume.
02. Landing Page for Webinar Registration – This is the key page on your website that you will be using to drive more people into your automated sales funnel. We'll walk you through some our best tips and advice that we have for building the best landing page on your website for your webinar registration. There are definitely right ways and wrong ways to build this landing page, and it is important that it contains some key elements to ensure that it is optimized for converting casual surfers into webinar audience members. We'll provide you with examples of good webinar registration pages, and to make it even easier, we will also give you some ready-to-use webinar templates so you can just plug your content in that is ready to go for optimal conversion.
03. Webinar Sales Funnel Setup Checklist – In this module we'll be providing you with a comprehensive checklist of the steps that you'll be taking for setting up your own automated webinar sales funnel. You can download this checklist of activities for you to use for referencing and ensuring that you've got everything in place that you need for setting up your best automated webinar sales funnel.
04. How to Turn Your VA into a Stealthy Sidekick: The specific tasks, instructions and toolkits to hand off to your virtual assistant that transforms them from a mere assistant to a KEY contributor to your bottom line. And if you DON'T yet have a VA… this module will empower you to hire one or assign it to your marketing/admin or practice manager for your next webinar to immediately see a massive return on your investment.
Module 5: Webinar Promotion
01. 5 Best FREE Marketing Techniques to Boost Registrations: Having a webinar marketing system set up properly is critical, and promoting it is just as equally important. In this module you'll learn 5 surprising FREE techniques that you can use immediately to fill your registration sheet at NO additional cost to you.
02. 4 Best Paid Marketing Techniques to Boost Registration: And after you've explored all of your free options for promoting your webinar, using paid traffic is the fastest way to drive a new large targeted audience to your funnel. In this episode, we will walk you through the 4 best paid marketing channels that you can use to drive instant traffic to your webinar funnel.
Module 6: Reviewing Webinar Performance
01. How to Know If Your Webinar System is Working – This lesson will show you what metrics you can ignore, and which you ABSOLUTELY must track like a hawk if you want to optimize and increase your enquiries or sales with each subsequent webinar. This is how our most successful students have used the program to systematically and predictably scale up their revenues to game-changing levels.
02. 5 Principles of a Highly Converting Follow-up Sequence – A short and sweet wrap up of the key takeaways for the course that you should keep in mind when setting up your automated webinar sales funnel.
03. Congratulations – You have reached the end of our signature online course. As a reminder… we want you to know that you aren't doing this alone and that we want to be an active support helping you along the way. We've provided various methods that you can use for reaching us at any time, as well as the Facebook Group that we've setup for participants in this educational series to chat and exchange ideas with.
And to make sure you REALLY do feel supported and guided thru every step of the course, you're getting lifetime access to our signature course
AUTOMATED WEBINAR SALES
FUNNEL THAT CONVERTS
HOW TO USE webinars
TO INCREASE YOUR PATIENTS
AND REFERRALS
It'll never expire or be deleted!
PLUS THESE BONUSES
When you enrol during this
limited-time promotional period,
you'll get:
01: The FULL Automated Webinar System Training Course: Priority access to all 6 modules with downloadable videos, swipe copy, templates, checklists, cheat sheets, and audio.
Value – $3,494
02: Access to the Private Automate Webinar Sale Funnel Facebook Group: Gain unlimited insight, inspiration, and feedback on your webinar system from a friendly & approachable group of like-minded healthcare professionals.
Value – $997
03: Live Weekly Q&A Calls With The OMD team: Get your most pressing questions answered, so your progress will never again be held hostage by teeny-tiny details! We are live in our Private FB Group every week troubleshooting and helping you m-o-v-e further toward webinar mastery.
Value – $997
04: Tech Tutorial Library + Software Deals: Not sure you've got this tech stuff nailed? We've got your back. Not only do you get access to xx tech training videos + walkthroughs, template, scripts, not available anywhere else. (Hellooo, zero-cost webinar system!)
Value – $1300+
When you add it all up, that's a total value of $6,485
And that's not even counting the unannounced surprises and value bombs we'll be dropping on you once we get started.
But because we're super excited to welcome you (and watch you execute your first engaging and successful webinar in just a few weeks) we're giving you the opportunity to enrol in How to Use Webinars to Increase Your Patients and Referrals TODAY at the special promotional price of just…
SINGLE PAYMENT OF
$997
BEST VALUE – SAVE $167
Lifetime access to the Automated Webinar System course
All the Templates, Worksheets,
Examples, Checklists
Private Facebook Group
Weekly Live Q&A with OMD Team
The Webinar Pre-Sell Plan
3 WEEKLY INSTALLMENT PAYMENTS OF
$388
MOST FLEXIBLE
Lifetime access to the Automated Webinar System course
All the Templates, Worksheets,
Examples, Checklists
Private Facebook Group
Weekly Live Q&A with OMD Team
The Webinar Pre-Sell Plan
A 60-DAY "TRY IT, TEST IT, APPLY IT"
MONEY BACK GUARANTEE60 Day
If you're on the fence… Or if other trainings have left you stranded (and sceptical)…
Then we want to give you EVERY opportunity to put this Automated Webinar Sales Funnel system into action and cash in on your first hugely successful webinar.
If you reach out within 60 days of purchasing to show us that you've kept up with all of the work (you have to show us proof!), and for some crazy reason you STILL haven't seen any progress, then we'll be happy to return the investment.
But, you DO have to do the work.
An automated webinar sales funnel system is for healthcare professionals who are committed to implementing new patient generating systems into their practice, and NOT for tire kickers only interested in collecting more information and digital dust on their hard drives.
And we will be strict on this last point – you absolutely must do the work and put the strategies into action to be eligible for a refund.
There's so much transformation waiting for you on the other side of this training, and since our main goal is your success, We're not afraid to dish out some tough OMD love when it comes to holding you accountable.
A LITTLE BIRDY TOLD US
YOU HAVE QUESTIONS...
HOW DO I KNOW IF AN AUTOMATED WEBINAR SALE FUNNEL SYSTEM IS RIGHT FOR ME?
If you can put a positive green "check mark" next to any of the points below, then we'd say you're perfectly qualified to jump into producing your own automated webinar marketing system;
You already have services or products that you're ready to promote online through your webinar.
You have tried a few marketing strategies and tactics before and you want to advance your marketing to a new level with an automated webinar sales funnel to buy back some of your time.
You've spent a significant amount of time trying to learn how to build your email list or sales funnel, and you want to integrate them both into a unified system that generates more enquiries.
You are willing to invest in Facebook & Google Ads to capture the attention of your perfect ideal clients. You don't need a huge ad budget, but you do need to be willing to invest in ads to see optimal results.
You're ready to take your business to the next level… and put your scaled-up profits on autopilot.
You genuinely care about your message and the people it serves
You believe in content marketing and its importance to attract and build trust with prospects
You're willing to give this course your best effort, and enthusiastically put in the work knowing that it will become your best webinar system.
IF YOU CAN RELATE TO
ANY OF THE ABOVE
Then I want to reward your commitment to growing and scaling your business
with the most COMPLETE webinar system course available.
Get started RIGHT NOW by choodsing the plan that works best for you.
SINGLE PAYMENT OF
$997
BEST VALUE – SAVE $167
Lifetime access to the Automated Webinar System course
All the Templates, Worksheets,
Examples, Checklists
Private Facebook Group
Weekly Live Q&A with OMD Team
The Webinar Pre-Sell Plan
3 WEEKLY INSTALLMENT PAYMENTS OF
$388
MOST FLEXIBLE
Lifetime access to the Automated Webinar System course
All the Templates, Worksheets,
Examples, Checklists
Private Facebook Group
Weekly Live Q&A with OMD Team
The Webinar Pre-Sell Plan
"We can't wait to take you step-by-step as you build your first wildly profitable webinar system! "
If you can put a positive green "check mark" next to any of the points below, then we'd say you're perfectly qualified to jump into producing your own automated webinar marketing system;
An automated webinar is a pre-recorded video streamed in real time.
The awesome thing about an automated webinar is that you create it once and it works for you over and over again.
An automated webinar can be scheduled in your attendees' time zone so if you have a world-wide audience that means you'll get more leads & sales.
Automated webinars allow you to create the perfect presentation; demonstrating your skills and knowledge in your field of expertise.
A good automated webinar system can stream an event in real time with the look and feel of being live…and in your attendees own time zone.
They are way more valuable than just replay videos. The difference is that a replay is something anyone can come to at any time…[They take no commitment and are often treated as such.
SUCCESS STORIES
DR. HODGKINSON
"The number of requests for consultations has at least doubled in the last five months, which is a very good sign. We're very impressed with how much detail they put into the plan, how they projected what they might be able to achieve for us. I've enjoyed working with both principles. We look forward to the future, as right now the present is very positive for us."
Dr. Darryl Hodgkinson / MBBS (Honors II) FRCS (C), FACS, FACCS, Medical &
Plastic/Reconstructive Surgeon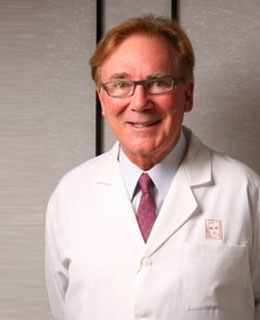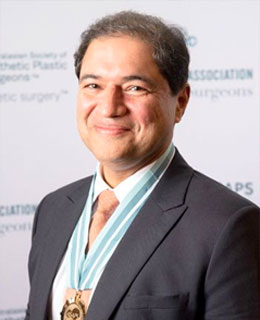 DR. NAVEEN SOMIA
"What I saw was the ranking slowly starting to climb and we were very happy with the way the rankings were going, especially for some of the keywords that I wanted to be on the first page of Google. That translated into a lot of visitors coming to my website. Over the last 12 months, we have increased the web traffic over 100% and also increased the conversions by 100%. And so far, I'm happy with the progress that we have made. And the one nice thing about Huyen is that every time she had the option to go with the more expensive version, she always recommended the cheaper version with the view of adding value to me as the client, which is very reassuring and a lot different from what my experiences have been in the past."
Dr. Naveen Somia/ MBBS, PhD, FRACS Medical & Plastic/Reconstructive Surgeon/ ASAPS President
CHELSEA COSMETICS MELBOURNE
"Online Marketing For Doctors have lowered our marketing budget, and we're getting much better conversion, which is a big difference between working with them and other SEOs. They didn't change the whole website, but they organized the website in a way that is easier for the clients to go through, and I think that helped to improve the time clients spent on the website, which reflects on the ranking and reflects on the performance of the website. We found that we are spending almost one-fourth of our previous budget and getting double the conversion, which is a great deal to achieve in a short period of time."
Dr Mark Attalla – Cosmetic Surgeon/Owner of Chelsea Cosmetics Melbourne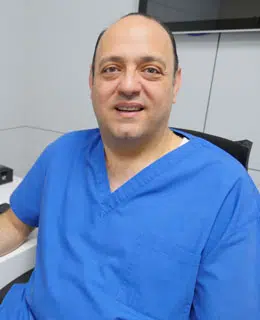 BREAST AND BODY CLINIC
"Online Marketing For Doctors has made a significant change in my business over the last 12 months. The success didn't happen overnight and it required a tremendous effort from the OMD team. We've seen a significant increase in our website traffic by over 200% with an obvious uptake in new patient enquiries and conversions coming through the clinic. We've seen a complete turnaround in our online presence in several spaces that we are advertising in. We've gone from having 12 enquiries to anywhere from 50 to 100 enquiries in a month while consistently filling our list times at the hospital, which is a huge improvement. And more so, the leads that are coming in are more serious, with more intention to book in a surgery than previously, which is making it easier for us to convert them into a patient. Overall, I've had a very good experience with OMD and would highly recommend them to you, and I hope that you can succeed like that."
Dr. Michael Yunaev/ Specialist Breast (Oncoplastic)/ Cosmetic Surgeon/
Principal Doctor at the Breast & Body Clinic
CROWN CLINIC
"We have been using the Online Marketing for Doctors team for almost 6 months now and we are very happy with the results. They put together a comprehensive strategy and plan to improve our digital marketing presence (SEO, PPC ads, Social Media, Website Content and Landing Pages), and so far we can see obviously improved results from the work that they have done. Enquiries have gone crazy and the number of enquiries has increased three-fold ever since they started. The team and Huyen have been very responsive to support us along the way with our IT problems, they are very thorough and results-driven with their work. We would highly recommend them."
James Nadin/CEO of Crown Clinic