Your website is your digital front door. It's where your target patient or client comes to learn more about how you can solve their problems before making their final decision, and existing patients come when looking for more procedures.
The best medical websites and medical web design can be worth hundreds or even millions of dollars. 
A great medical website isn't just about looking pretty to impress your prospects. Sure, a website can have eye-catching images and flashing banners, but what really matters is the content, your message and the words you use. 
Are you using the right tone? 

Is the message of your website header clear, and attention-grabbing? 

Do you communicate in plain, easy-to-understand words? 

Is your call to action obvious so potential patients can easily book an appointment? 

Are you communicating an irresistible offer that potential patients just can't resist?
At the end of the day, medical websites should be more than just 'a beautiful medical website'. They should be carefully designed and built to bring in new patients and generate more online bookings or phone calls. 
A strategically designed healthcare website may not be the reason you went into business but it's what going to keep your practice in business.
We specialise in creating this type of medical practice website design! Our websites are built on a wireframe layout that works. 
We have the secret formula. We know exactly what information goes where and in what order to attract new patients. 
We don't just fill space with words, images, or buttons. Every word is carefully thought through and cleverly positioned to attract the right patients. Images and buttons are chosen with one goal in mind: booking patients. Everything we do has a purpose.
We specialise in building custom medical web designs for professionals, which is why our doctor websites have remained successful over the years, adapting to various user experience changes and Google algorithm updates.
On top of that, we make sure your medical practice's website is fast, works well on mobile devices and ranks well with search engines.
Your website should work for you, and we're here to make sure it does.  Book your discovery call with us today and let's get started.
"Over the last 12 months, we have increased the web traffic by over 100% and also increased the conversion by over 100%."

Dr. Naveen Somia / MBBS, PhD, FRACS Plastic Surgeon
DO YOU WANT A MEDICAL WEBSITE THAT:
Positions
1
Positions you as the
expert in your field.
Sets up
2
Sets you up as the first choice for your referring doctors.
Engages
3
Most importantly, engages with your prospects and converts them into patients.
1. Positions you as the expert in your field.
2. Sets you up as the favourite choice for your referring doctors.
3. Most importantly, engages with your prospects and converts them into patients.
Introducing...
OUR SIGNATURE 7-STEP PATIENT GENERATING WEBSITE FORMULA FOR MEDICAL PRACTICES
After helping dozens of practices, we know what a game-changer a website can be for a medical practice like yours. Our years of experience have given us the insights and knowledge on how to build a unique website creation system that we call our The 7-Step Patient Generating Website Formula.
It is our proprietary process for designing and building a powerful website for medical practices with the ultimate goal of establishing an online reputation of excellence, and generating you more patients.
HOW DOES THIS WEBSITE FORMULA HELP YOU?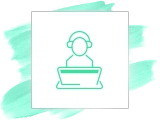 You work with a
specialist, not a generalist
Unlike other agencies that build websites for multiple industries, we specialise in designing and building websites for medical practices that position you as the expert in your industry, setting you apart from other clinics and generating you more patient bookings.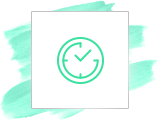 Saving you a
LOT of time
We have developed a design process that requires your minimum involvement; only 3 hours for the whole project! Imagine how much time you would save by working with a specialist like us versus a generalist that would take you upwards of 20 hours going back and forth requiring an endless trail of comments and feedback from you. If your hourly surgical rate is $1,000, just imagine the $17,000 you could save by working with us.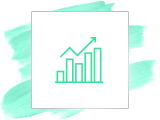 A website that generates MORE
PATIENT bookings for you
You will have a website that generates more visibility on Google search results, more quality traffic and patient enquiries
(at least 20% more!)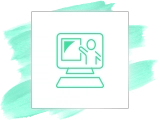 You don't have to wait for months
to get your website launched
Using our 7-Step Patient Generating Website Formula, we will get your website up and running in 20 business days without long delays and seemingly endless trails of back and forth comments.
On top of that, we guarantee that you will get 10 new consults
within the first 45 days after the website is launched.
Sounds good, let me know how much does it cost?

It also comes with a 90 day money-back guarantee!
SEE THE BEFORE & AFTER RESULTS
W
e Don't Offer a Cookie-Cutter Website Solution,
and Here's Why:
Simply put, every medical practice is different. You might just be starting out or you are an established practice that needs a new website to serve different purposes, or your branding is different and you want something that reflects your brand, imagery and target market.
And because of this, we offer custom website design for medical practices to help you achieve your goal; whether it is to attract more patients or to be set apart from other surgeons and position you as THE choice, not just a choice for your patients and referring doctors.
ALL IN ONE PACKAGE FOR YOU
The Online Marketing For Doctors team will take care of the following items to make sure the website is done on time with our one-stop-shop website design and promotion solution. Here is what we can do for you:
Medical SEO optimised content written by our well-trained medical copywriters
Professional photography, videos and branded social media presence
Our signature High-Performance SEO campaign to get you to the top spots of Google maps and organic search results
A high-converting Google ads campaign that can generate new patient bookings in as little as 2 weeks
Patient generating marketing funnels such as ebooks, webinars, and video funnels that position you as the expert in your field, generating you more enquiries.
ADDITIONAL SECOND-TO-NONE BENEFITS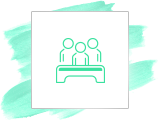 Dedicated
Teams
Depending on the marketing strategy chosen for your practice, you'll have anywhere from 3-7 specialists working for your practice.
You Own Everything,
Forever
No hostage holding here.
Websites, content, software… everything we create to help you grow your practice is yours forever, even if we part ways.
Everything
In-House
The work we do to help you market your practice is hand-crafted in our own offices using our own proprietary web design process. We don't outsource our work, keeping everything in house to deliver our high-quality service offerings.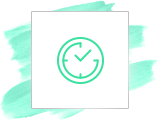 Flexible Working
Hours
We understand that you can be quite busy during regular business hours. Our team can accommodate meetings and calls outside of normal business hours if that is better for you. We will work towards a schedule that fits you!
10 Years Experience in
Medical Marketing
We've called the fierce competitive landscape of elective medicine home for the last ten years. We know your industry. We know your patients. Collective experience in medical marketing = 85+ years.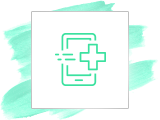 Easy Onboarding
Effortless Transition
To ensure an effortless transition, we developed a 1-week onboarding program for all new clients, complete with call agendas, discovery exercises and expected timelines. We get you up and running fast.
IF YOU WANT TO DIVE DEEPER INTO OUR WORLD, THESE LINKS LEAD THE WAY