"Over the last 12 months we have increased the web traffic by over 100% and also increased the conversion by over 100%."
DR. Naveen Somia
MBBS, PhD, FRACS Plastic Surgeon
"The number of requests for consultations is at least doubled from the last 5 months, which is a very good sign. I've enjoyed working with both principles."
Dr Darryl Hodgkinson
M.B. B.S. (Honors II) F.R.C.S (C), F.A.C.S. , F.A.C.C.S. Plastic Surgeon
Owner of Double Bay Day Surgery
"They have methodically transformed my digital presence and my sales have gone through the roof. I have not been disappointed and to be honest, they have exceeded my expectations. I look forward to a long relationship with OMD."
Dr Geoff Cashion
Owner of Vasectomy Australia
"We found that we are spending almost one-fourth of our previous budget and getting double the conversion which is a great deal to achieve in a short period of time."
Dr Mark Attalla
Cosmetic Surgeon
Owner of Chelsea Cosmetics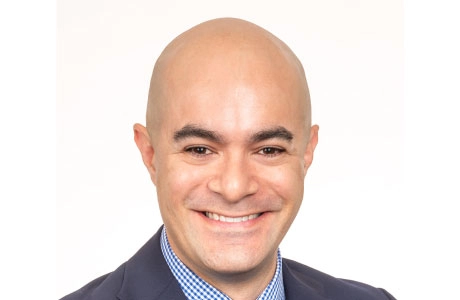 "We have received positive feedbacks from our visits to GPs organised by OMD, they managed to book 7 GP visits for us in the first 2 weeks. GP marketing is 100% critical in terms of growing the practices. There are no hiccups in OMD process, they are very responsive in communicating with us via text messages, emails and phone calls to notify us on the booked meetings.
They came up with the 12 month campaign plan called Dream 100 Referrals to target the best GPs in the suburbs that we would like to speak to and they follow up with these GPs via emails, faxes, and mails consistently. They call the GPs the day before and the day of the meetings to make sure the GP representatives show up for these appointments. In general, so far we are happy with the website and online presence that OMD set up and the OMD performance in SEO, Google Ads and referral marketing campaign."
Dr Hugh Stephen Winters
MBChB (Auckland) FRACP (Neurology) CCINR (Neurology)
Neurologist
Owner of Cura Medical Specialists
"Enquiries have gone crazy and the number of enquiries has increased three-fold ever since they started 6 months ago. The team and Huyen have been very responsive to support us along the way with our IT problems, they are very thorough and results-driven with their work. We would highly recommend them."
James Nadin
CEO of ICCM & Crown Clinic
"We've seen a significant increase in our website traffic and enquiries by over 300%, with an obvious uptake in new patient enquiries and conversions coming through the clinic. We've seen a complete turnaround in our online presence in several spaces that we are advertising in."
Ms Christy Xuan
Owner of Lumiere Beauty Clinic
"The organic website traffic has increased by 265.76% compared the same time before we started SEO services and Online Marketing for Doctors has contributed over 30% source of our new patients every year."
Dr. John Morgan
Partner, Gordon Vet Hospital
"Our business has been working with OMD now for over 4 years and we are amazed by our results. They have a very detailed plan and are always asking the right questions in order to optimise results. Huyen and her team go above and beyond and I highly recommend their service."
Brent Goddard
Managing Director at ModPod Sports Podiatry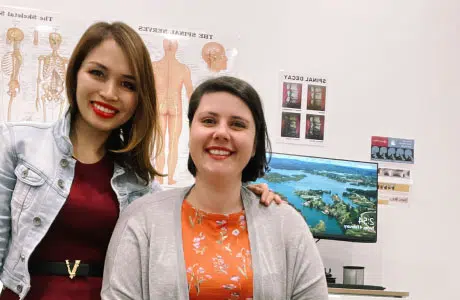 "The best experience with SEO that I've had! Joaquin and the OMD team took the time to understand the details of our business and what we needed to achieve from day one and provided a unique, thoughtful approach to position and differentiate our clinic in multiple locations. One of the main achievements they produced is positioning our clinic first in search engines for the main keywords we are tracking. Those results increased our website traffic by 3X, which led to more patient consultations. We are really happy with the outcome and would definitely recommend trying their PPC, SEO and Content Marketing services."
Dr Lence Veljanoska
Chiropractor and Owner of Northside Chiropractic
"The numbers of website users are now, actually an average of 20,000 per month, compared to 10,000 before (pre-pandemic), and we're able to convert around 35% of those patients per month which we can now track, we weren't able to before working with OMD. In short, we have a very high return on investment and a great conversion rate. And most importantly we are able now to track that.
It's really a real pleasure working with Huyen and Online Marketing For Doctors. The team is fantastic. Working with account managers is so easy. They really listen to us and understand our patients' needs. And they also bring all those good suggestions, they really understand the business and the market. The new website has been working very well; from the user experience on mobile devices to the branding and new patient conversion perspectives we have achieved with the better design that OMD team created, especially with more personality that was brought to the new design. The website is growing at a rate of 7 to 8 % every month, which is great. We also want to build more organic traffic with OMD SEO strategies. We keep adding new pages to highlight and emphasize the services that we provide. And now we actually can measure their progress and success in adding new things to the campaign and the website. OMD is a fantastic company. And I have to highlight Sergiu, it's not only the personality but the professionalism, it's outstanding. The CEO Huyen is on top of things. They are very flexible about the logistics and meeting with us. We have different time zones and they are very flexible, to adjust to our meetings. So, we really appreciate it, and we are really grateful for the collaboration and everything that they have done for us. The partnership with OMD helps us to grow our practice in a way that we couldn't do with other companies. I'd highly recommend them to any medical practices and health-related organizations."
Galo Palacio
Practice Manager of Night Lite Pediatrics
"Online Marketing for Doctors provides an excellent professional web development service for doctors. They made an extra effort with all aspects of the website and I would thoroughly recommend them to any medical profession looking to create an impactful web presence."
Dr Siva Chandrasekaran
Melbourne Orthopaedic Surgeon, MOATI
"They put together a comprehensive strategy and plan to improve our digital marketing presence (SEO, PPC ads, Website Content and Landing Pages), and so far we can see obvious improved results from the work that they have done."
Dr Chandran Arianayagam
lastic Surgeon/Owner of PCLS Coffs Harbour
"Thank you again for all your great work this year making great steps forward in our marketing goals for 2022. We look forward to an incredible year next year now that we have laid a great foundation with the new website, online booking and optimisation of digital and social campaigns. Mark has been doing a great job setting up direct GP meetings. I would like to thank Sergiu, Florian, Mark, and of course Lindi for all your great efforts this year and we look forward to working together closely next year again as we continue to establish ourselves as the premier vasectomy service in Australia."
Dr Justin Low
National Director of Vasectomy Services at MSI Australia
"Huyen and her lovely, competent team helped develop my new website. Throughout the process, Huyen has been extremely helpful, timely, efficient and attentive to our project."
Dr. Amy Gajjar
Integrative Medical Doctor
"Thank you very much for an amazing work, myself and all friends and family including ICCM members, Hannah and everyone love the look of the website, so beautiful and powerful 🙏 I do appreciate it very much."
Kathy Truong
Owner of The Collective of Strength
"We've seen a significant increase in our website traffic by over 200%, we've gone from having 12 enquiries to anywhere from 50 to 100 enquiries in a month, while consistently filling our list times at the hospital."
Dr Michael Yunaev
Cosmetic Surgeon,
Specialist Breast (Oncoplastic)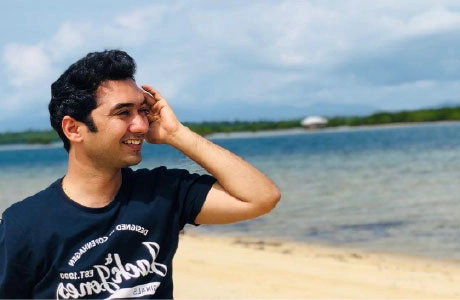 Really happy with the service and definitely going to opt for more services from their end. Have selected them for my clinic marketing before trying 6 agencies in the past. So I was apprehensive and sceptical about the work but not only they met the expectation but I would say they have outperformed my expectation. Thank you 🙏🏻
Dr Malay Mehta
Malay Mehta Aesthetic Clinic
"Huyen and the Online Marketing for Doctors team are super responsive and thorough in their consultation process. They have patiently and considerately worked closely with the arthritisCARE team based in Brisbane to build our new website at www.arthritiscare.com.au launched this month. We have been so happy with the quality of their consultancy service and expertise, that we have retained them on an ongoing basis to further our SEO and key stakeholder relationship building journey. Can't recommend highly enough... but also don't want to have to share them around too widely!"
Barbara Landsberg
Marketing Director of ArthritisCARE
"We have just finished a website build with Huyen, Steven and the team from Online Marketing for Doctors. We have been utterly impressed with the business, service and ultimately the outcome of the project."
Dr Adrian Couzner
Director and Principal Chiropractor at CHIRO H3
"Huyen and the Online Marketing for Doctors team were a pleasure to work with. They are professional, attentive, and efficient. Huyen is the only one that arranged a meeting with me when I was looking for quotes. Her work is detailed and thorough, and her knowledge of the field is also very impressive. All my changes were completed in a timely manner and all deadlines were met. I have already used their services again. Highly recommended."
Lian Turk
Sales and Marketing Coordinator at Endotherapeutics Pty. Ltd
"I was initially concerned about engaging an SEO company as I knew there are so many disreputable SEO companies out there, but Online Marketing for Doctors delivered above and beyond what I expected. From the moment I contacted Online Marketing for Doctors, I was impressed with their professional approach and fast responses to my questions. OMD was able to understand exactly what I was looking for and suggested the best approach to move forward to improve the SEO of my website. All of her suggestions were ethical and helpful and through receiving my SEO audit and implementing the suggested changes, I was able to regain first page rankings for some of our key phrases within a couple of weeks. I wouldn't hesitate to recommend Online Marketing for Doctors and the team for anyone that is looking for fast, professional and outstanding customer service and SEO results. Thank you guys!"
Clinton Power
Owner, Clinton Power + Associates
"Huyen and the team have been invaluable in working with me to redesign my website. Her expertise and support was generously given, making the process flow smoothly and in a timely manner. I was very impressed by Huyen's knowledge of the ``backend`` SEO needs of the website required to enable it to perform as an information source and marketing tool to support my practice. I also applaud her patience in fitting in with my work schedule and procrastination! I would highly recommend Online Marketing For Doctors to anyone considering designing or redesigning their website."
Louise Morrow
Clinical Psychologist - LM Psychology
"Huyen provided detailed, personalised thorough advice. Thank you!"
Dr Haryun Won
Gynaecologist, Bondi's Women Health
"This task was thoroughly undertaken from beginning of project to the end. A completely redesigned website (cross platform) with many specific requirements met, sometimes changing along the way, which were necessary, albeit frustrating for Huyen and her team, I am sure. Highly recommended. Huyen was full of ideas and as well she took my concepts in hand turning them into practical outputs which look great and function perfectly. I feel I can confidently re-employ this company to update or further optimise my website. A treat of an experience working with this company… thank you."
Philip Johnson
Owner, Choosing Change
"Huyen and her team have been exemplary in delivery of work over and above what was expected. Their expertise in website development for healthcare professionals coupled with intel on the latest SEO advancement provided an output superior to any generalist agency. I am delighted with the final result and highly recommend anyone operating in the healthcare industry to use Online Marketing for Doctors to help develop their online presence to grow their practice."
Lin Chen
Medical Marketing Director at Sinclair Dermatology
"It's now been 4 months and I am nothing but impressed with this team. They've delivered above their projections and continually over-deliver on their promises. The team is quick to respond to any issues, their professionalism is second to none."
James Zagarella
General Manager of Dr Hodgkinson Clinic
"Huyen is an SEO expert that lives and breathes her craft. She shows attention to detail, is prompt and you can rely on her and the team. I would recommend her as a valuable and trusted resource for your business without hesitation."
Jeff Bullas PTY LTD
CEO/Worldly renowned digital marketing strategies
"Our experience with Huyen and the team at Online Marketing for Doctors has been extraordinary and very professional. Having had a website that was not working because of a very unprofessional web developer we engaged Huyen to help us get a new website up and running in 6 short weeks."
Sue Paton
Executive Director, EatFed Pty Ltd
"Great to see ranking improving. Thanks for ongoing help and guidance."
Dr. Scott Lackenby
Partner, Gordon Vet Hospital
"Recently I engaged Huyen Truong – Search Marketing Director from Online Marketing for Doctors, to help increase my business by developing new landing pages, setting up Google Ads campaign and SEO for Google. It has only been a few weeks since my campaign with Huyen was launched but already I am receiving more calls about my services and noting that my placement on Google's first page result is quite consistent. I can readily recommend Huyen whom I have known to be professional in all of her dealings with me and, for someone like myself who has no idea how Google, SEO or AdWords actually work, extremely patient in helping me to understand various aspects of my campaign with her SEO business."
Colleen Hurll
Colleen Hurll Counselling
"The SEO side has gone so well that my business isn't a year old yet but the website has been appearing on top of the first page for some targeted keywords and that I believe is a great result!... Huyen was extremely helpful and very patient with me throughout this process. I love working with them! I highly recommend Online Marketing For Doctors!!!!!"
Stewart Hayes
Managing Director, Orthotic Solutions Podiatry
IF YOU WANT TO DIVE DEEPER INTO OUR WORLD, THESE LINKS LEAD THE WAY