Hi, I'm Huyen
Our work (and this site) is devoted to sharing ideas, tools and resources that will help you automate, grow and scale your practice.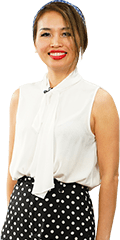 Contrary to popular belief, SEO is relatively easy on sites with thousands of pages. Why? The more content you have, the better your chances of getting visitors – even if you have no clue what you're doing.
But what about small sites with less than 100 pages? Or a site with 5 simple pages? You may be surprised to learn that mastering SEO on super tiny sites is actually more complex.
Put simply, it can be hard to gain momentum when you've got less content to share and optimize. Naturally, you'll see fewer backlinks and visits...
But there's no shame in a small site. In fact, most of the practices start out with a simple few page WordPress website (the budget CMS of choice).
All this means is that you have to know what to do. Luckily, many of the SEO practices that we use on larger sites can be repurposed for tiny sites!
So to help you get started, I've compiled some of my practical SEO knowledge into a repeatable and scalable process that you can start using today - whether you're just starting out or stuck in the same old place:
Know what you're after? Jump to the section:
1. Start with a content strategy
2. Build a foundation with cornerstone content
3. Focus on optimising local SEO
4. Pay attention to the essential plugins
1. Start with a content strategy
Although this is first on my list, it's the one that may take the most time. But I can assure you that in a few months, you'll agree that it's absolutely worth it.
I'm talking about content strategies.
In my SEO career, I've often seen small sites make the same mistake: they don't pay attention to content because it's 'too much effort.' Yes, it requires work. But you don't have to be drowning in blog posts to be successful.
In a world saturated with meaningless media, audiences crave quality content and authoritative information.
Don't take my word for it – the figures are there. Companies employing content marketing techniques see conversion rates that are six times higher than their content-less competitors.
Almost sounds too simple, doesn't it? But it's true. So how do we go about creating those strategies?
First, figure out what your target audience is looking for
Then, write about it.
This simple magic relies on your content's quality and relevancy.
Let's say you're a local paediatric dentist office and you want to start your website's SEO. After some research, you'd understand that people are searching for the following issues:
Finding the right dentist for kids tooth removal
What to expect when your kid visit the paediatric dentist first time
How to prepare my child for the dentist
10 great dental hygiene tips for children
Toddler dental problems
There are dozens of potential topics. Focus on a few that matters, and get writing.
2. Build a foundation with cornerstone content
Small sites aren't always at a disadvantage. In fact, in some areas, you're better off. Don't believe me?
Think about it like this: with limited pages, you can make big changes that permanently (and positively) affect your site in the long run.
Cornerstone content is one example that will send you right to the top of Google's search results – no exaggeration here!
Figure 1: Everything on your site revolves around cornerstone content
What is it? Basically, it's content that your site is built upon. If you want to establish yourself as the expert in any particular arena, you'll need comprehensive coverage of specific topics in that field.
In fact, the more specific, the better. For example, a surgeon specialising in eyelids should dive deep into the complexities of 'eyelid surgery'. Have a look at Dr Naveen Somia's Eyelid Surgery page – it's over 2000 words and covers pretty much every sub topic or FAQ in his field.
So it's no surprise that he is ranking high on the Google Maps results for "Eyelid Surgery" which is not a local keyword and he is ranking nationally on the Google maps.
Figure 2: Rank high with good cornerstone content
Firstly, you need to start with the content itself – a task that requires hours of thought.
It's that important. I've personally spent hundreds of hours and tens of thousands of dollars on my cornerstone content. It is, after all, your visitors' first impression, so you have to get it right.
Brainstorm ideas, and then narrow them down to your favourites. I'm an advocate of a few in-depth articles that really explore your core topic and introduce it to potential customers whilst making your value proposition clear.
Give it all you've got. This is the content that's most likely to get links, shares, and views.
Figure 3: If your competitor's site content is like this cottage, your content should be like the Skyscraper
Secondly, build regular internal links that lead to your cornerstone content.
Figure 4: Internal linking structures are crucial
As you can see below, Dr Naveen Somia has created different pages for various types of eyelid surgeries: Upper eyelid surgery, Lower eyelid surgery, Drooping eyelid, Double eyelid, Yellow spots, Eyelid skin cancer, Eye wrinkles, Dark Circles, Eye bags, Tear trough, Ectropion… and all these pages are linked back to the cornerstone page content: "Eyelid Surgery"
Search engines love these effective hierarchies and linking structures.
Figure 5: Focus on your content hierarchies for great SEO results
Thirdly, link relevant external websites to your cornerstone content
This one is by far the simplest: link back to this foundational content each time you get a partner website involved, guest post on another site or comment on an industry forum.
3. Focus on optimising local SEO
Now that you've built your cornerstone content, what do you do with the other four pages?
It's all about local SEO - a vital part of any SEO strategy, and one that's ignored by way too many small businesses.
National or local, everyone can use local SEO. In particular, we're going to focus on your Google My Business (GMB) listings - those sidebar panels that appear in Google searches:
Figure 6: Google My Business listings are another core SEO focus for small sites
When potential customers Google your business, this is what they'll see - even if they're not in your location. So it's important to get this information right.
Google has specific guidelines for GMB listings that are crucial when setting up your listing. For example, business names can't have extra keywords, and business addresses must be physical.
Once you've distilled these guidelines, head over to the GMB page and get started.
Figure 7: Everything on your GMB listing must be accurate
Fill in your business information and make sure it's accurate.
Be as specific as possible, especially in the 'category' field. More specific categories have better ranking odds, so concentrate on finding the most specific applicable category.
That's it!
4. Pay attention to the essential plugins
For WordPress users in particular, plugins are your backbone.
They do most of the groundwork for you so that your site can be successful with very little technical SEO or coding expertise.
I've handpicked my favourite 3 plugins and detailed them for you below. These are the plugins I've had the best success with, and they've all earned my full recommendation:
Yoast is the plugin for site owners who recognise the importance of SEO but don't know what to do next. And it's not just me who thinks so: over 3 million sites worldwide rely on Yoast to spell out successful SEO strategies for them and help improve their ranking.
While the plugin has enough power to warrant a blog post of its own, my favourite part of Yoast is this:
Figure 8: Yoast SEO Plugin will tell you where things go wrong in SEO
In this tiny section lies all the SEO control you'll need, from editing title tags and meta description to focus keywords and more.
Yoast will then evaluate your SEO standing - what you're doing right (green), what needs work (orange), and what is falling way behind (red).
WPtouch is WordPress' "most popular mobile solution, eight years running."
In essence, it solves one specific SEO issue: mobile friendliness. In a world that is most definitely driven by mobile, this concept is vital. And Google's rankings agree.
Figure 9: WPtouch can make your website mobile friendly
Google Analytics for WordPress by MonsterInsights
It's not often that the best things in life are free. But its lack of costs is not the only reason I love Google Analytics (GA).
Everyone knows the importance of monitoring your site's performance. Google Analytics is my preferred tool for that, and many of the top-notch marketers and SEO experts I know agree.
With MonsterInsights' GA for WordPress plugin, tracking all kinds of metrics on your WordPress site just got a whole lot simpler.
Figure 10: If you use WordPress, MonsterInsights' GA plugin is my favourite analytic tool
Conclusions
I've worked with businesses big and small for decades, helping them improve their SEO no matter the size of their site. And I can confirm with confidence that no site is too small for SEO.
I understand why owners of tiny sites might think otherwise – even I used to. But a lack of major traffic doesn't exclude you from the importance of SEO.
In fact, you're exactly who should be using it.
Why?
To do exactly what SEO was designed to do: increase visibility.
By focusing on your content – especially cornerstone content – utilising useful plugins and getting your local SEO up to scratch, your tiny site has the same potential as any large one to rank high in search engine results.
The time and resources you put into SEO will provide lifelong benefits – without the massive costs often associated with advertising.
So, while size does matter, don't let that be your excuse.
Get to work, one page at a time!
Hi, I'm Huyen
Our work (and this site) is devoted to sharing ideas, tools and resources that will help you automate, grow and scale your practice.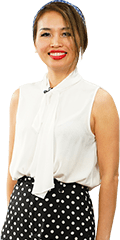 IF YOU WANT TO DIVE DEEPER INTO OUR WORLD, THESE LINKS LEAD THE WAY