Hi, I'm Huyen
Our work (and this site) is devoted to sharing ideas, tools and resources that will help you automate, grow and scale your practice.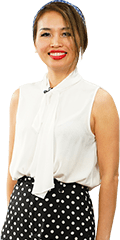 After attending the latest Search Marketing Expo in Sydney, I was inspired to share the most important points with my readers. This article is designed to share the most important points from the most popular Search Marketing conference in the world, in order to keep you up to date with the most recent search trends within the industry.
The costly ticket price of $1800 proves how worthwhile the conference was, and luckily for you, I was paying close attention. If Search Changes and SEO make up a core component of your work, this article may be the most important article you'll read all year.
Simply put, mobile and voice search are shaping the future of SEO, and Google is putting new emphasis on 'direct answers' to queries. Here's what healthcare practice owners, digital marketers, content creators and SEO experts need to know about these key changes and how they impact their work.
1. Mobile Is The Future
Mobile Searches are surpassing Desktop in 2016
According to eMarketer, 2015 will see mobile search reach the tipping point—the stage at which the majority of spend, organic traffic and paid clicks comes from smartphones and tablets rather than the traditional medium of desktop and laptop search.
What Does It Mean For Businesses?
Apart from making your website both mobile friendly and responsive to all devices, you need to go beyond a simple mobile friendly digital asset. It means you need to have a mobile mindset for all of your website and product-based decisions.  Consider how your content will appear on a smartphone before finalising your website, product pages, service pages and layouts.  The aim is to give mobile users the same optimum experience when they visit proper desktop websites.
In other words, healthcare practice owners must give thought to all of the following; mobile marketing strategy; mobile design, mobile search marketing and advertising, mobile e-commerce and mobile payment, mobile CRM (patient relationship management), mobile coupons, and finally integrating mobile, local and social.
Claim your practice business listing and be found across devices on Google Search, Maps, and Google+.
50% of consumers visit a store within a day of searching on a smartphone.
72% of consumers who searched for local information on a smart phone visited a store within 5 miles* (Source: Google, May 2014) and of the 69% of Australians who use social media 30% post reviews *(Source: YP Sensis 2014)
Soaring mobile search will have a major impact on local practices, especially for retail stores and hospitality venues such as restaurants, cafes, and hotels.. This emphasises the importance of getting your practice listed on Google Plus Local.  Businesses should ensure they have completed the full description of products, services, images, videos) and social reviews.
2. The Rise of Voice Search And What You Can Do About It
Next time you use Siri, Cortana, or Google Now, think about how your interaction is different. With text-based search, you type something like "Home Depot" and you click on the address to find its location. With voice search, you'll say, "Where is the nearest Home Depot?"
Think about how you began your search. Did you open the search box by touch or did you prompt the assistant by saying "OK, Google."
Not long ago an agency, Rosetta, published a brilliant article that shared the unique idea that voice search is marked by the use of question words: Who, What, Where, Why, and How.  These are the question terms that will define our changing search patterns on mobile devices.  While desktop searches will be used for in-depth content that can't be answered in basic short form.
As you may know, Google is launching voice recognition search features on Google apps.  Voice search changes the behaviours of consumers by moving faster than type search. Google doesn't want to provide exact stats on the superiority of voice recognition over type search just yet.
Part of this change is to embrace the increasing popularity of mobile search and to make the search engine more proficient, saving the consumer both time and effort.
Conversational search helps users answer fact, stat-based questions such as "tell me the hotels in the Sydney CBD", it can then refine the search to "find me the cheapest hotel in Sydney CBD". You can appreciate how efficient the search assistant system is, making the entire process much easier for the time-pressed consumer.
What You Can Do To Embrace This Change?
You need to improve your efforts on local SEO. Search result refinement depends on many factors to return the best search results, among them are full details about products/services (pricing, location), reviews, and local citation. All of which are important factors to get your site ranking highly in search results
It is now essential to make your apps search friendly. Apps are becoming more integrated within Google search results since Google has begun indexing app content. Accordingly, healthcare practices can make sure their app is appearing in search results under the forms of web and applications, making it more accessible through search generally.
Another key point I took from the conference was the importance of the mix between content marketing and SEO.  Here, it is important to integrate your SEO strategy with your content marketing.  For example, conducting comprehensive long tail keyword research to identify the popular words and phrases that users are searching is only necessary or pertinent when combined with the relevant content strategy which could involve FAQs, Facts, How-To articles, Explainer Video and so on.
Analyse your longer tail keywords to find patterns, and consider using those that stretch into six and seven words in length, including question phrases and positives or negatives accordingly.
Google has yet to comment on how conversational search will impact ad listings, but I doubt any significant changes will occur any time soon.
3. Trends for Direct Answers
Direct answers were not originally designed with mobile in mind, but the requirements and restrictions of mobile search have pushed its growth.
Bad News
Google: "we built Google for users, not websites."
Approximately 19% of queries result in rich/direct answers
Bad for specialised search engines and competing answer engines –i.e. weather sites, shopping searches, yellow pages and lyric sites
If your healthcare practice strategy is to collect and present data and facts you don't own, Google is now a direct competitor.
Good News
Most direct answer platforms are not commercially valuable.
Some answer engines (Weather Underground) provide data to Google via licensing –additional revenue + traffic stream.
If you are the answer to a direct answer (what is the best restaurant in Sydney) then life is good!
About 75% of the time, links to the source are provided.
Most searches can't be turned into a direct answer, and many search sessions are multi-step.
Major sites are not reporting a downturn in traffic as a result (so far).
How to Adapt
Provide structured data for everything you can.
Do you ever wonder how some ecommerce sites get yellow stars, prices, or thumbnails in their search result listings? That's structured data at work.
Structured data sounds a bit off-putting, but it's simply a way of tagging the data in your web pages in a way that search engines can easily understand. These data elements can be anything from pricing and availability to breadcrumbs and video.
So what exactly does structured data look like in search engine listings? Structured data is the "extra" information that you see next to a website and meta description. For example, if you are searching for a restaurant, you will not only see the restaurant's name, but also additional information such as hours, pricing and stars to indicate positive reviews.
So do you need a web developer to manage structured data and SEO for you? Unfortunately, yes you do, your time is better spent growing your practice rather than trying to figure out how to implement structured data on your website.
Structured data is definitely not only for search engines. If done correctly it will making your result much more attractive and such increasing your CTR and ROI.
 Tools and Resources For Your Markup
Customise Your Knowledge Graph or Change What Google Displays About Your Brand
Your brand's Knowledge Graph panel is your new digital marketing card, your brand's first impression. Here's how you tell Google what needs to be there.
Companies and people can now customise their own data in the Knowledge Graph by adding structured data mark-up to their official website. The following types of data may be customised:
If you don't want Google to grab snippets from your site, you can use the nosnippets tag.
A lot of marketers and practice owners have ignored Google+ since it's less-than-inspiring launch, but you can't afford to anymore. It's time to embrace Google+ for your practice.
Summary:
As mobile searches outnumber desktop, it has become crystal clear that mobile is the future of digital marketing.  As marketers and site owners, we need to think "mobile" in all of our digital dealings and we must have a mobile marketing strategy in place.
Voice search and direct answers are also growing strongly, meaning content marketing and SEO should go together to make your site a source of authoritative information.
With the increasing integration of apps to the search results, make sure that your apps are search friendly.
Finally, make use of Google Products such as Google Plus Local and Structured Data to make your site easily crawlable by Google through text-based and voice searches.
The results of which should be more leads to your website, and more sales.  Good Luck!
Hi, I'm Huyen
Our work (and this site) is devoted to sharing ideas, tools and resources that will help you automate, grow and scale your practice.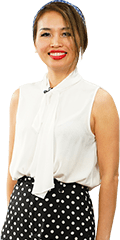 IF YOU WANT TO DIVE DEEPER INTO OUR WORLD, THESE LINKS LEAD THE WAY