IN THIS WEBINAR, YOU WILL
Learn the 3 proven marketing strategies that we've learnt from surveying other healthcare practices and developed from our own experiences helping to grow and scale practices
Discover the top 7 most effective tactics to build up your healthcare referral system
Explore 2 sales funnel strategies that will help you generate new patients on auto pilot
Learn how to set yourself as the expert in your industry through value based marketing, so patients and referring doctors will be knock down your door, instead of you chasing them
Learn the 4 key pillars of practice marketing that you need to master
Downloadable swipe files, copies of our 4 part sales funnel templates, (landing page template, thank you page template, email follow up sequence)
There will be a Q and A session – so feel free to ask as many questions as you like
And most importantly… there will be a special offer only for our webinar attendees worth $US 700.
This gift could have a tremendous impact on your business this year!
If you want to be positioned as a celebrity authority in your niche for both referring partners and prospective patients.
You want to scale up your time, and create a lead generating system for your practice without repeating yourself to new prospects over and over again.
If you want to deliver MASSIVE VALUE to your prospects and still get enquiries and sales, this is for you.
If you've struggled to get HIGH QUALITY prospects coming to your business and you want a predictable source of enquiries or sales, this is for you.
WHO IS THIS WEBINAR FOR?
These 3 strategies are not for everyone; but they could be for you if
You already have an established business… (you are already in the car, it's moving, but you just want it to move faster)
Operating high-valued service or product business servicing a specific niche
Your business offers something of value that GENUINELY helps people
You're serious about dominating your marketplace and finally realising the true financial potential of your business.
You're willing to have skin in the game and understand that you have to invest in your business in order to see it grow and scale.
HERE'S WHAT SOME OF MY CLIENTS HAVE SAID ABOUT
HOW I'VE HELPED THEM
DR. HODGKINSON
"The number of requests for consultations has at least doubled in the last five months, which is a very good sign. We're very impressed with how much detail they put into the plan, how they projected what they might be able to achieve for us. I've enjoyed working with both principles. We look forward to the future, as right now the present is very positive for us."
Dr. Darryl Hodgkinson / MBBS (Honors II) FRCS (C), FACS, FACCS, Medical &
Plastic/Reconstructive Surgeon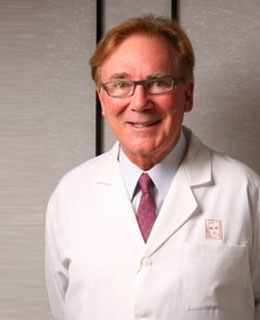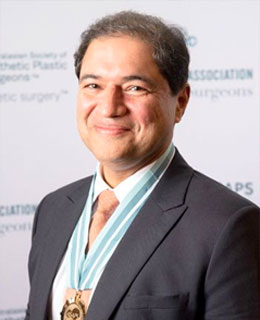 DR. NAVEEN SOMIA
"What I saw was the ranking slowly starting to climb and we were very happy with the way the rankings were going, especially for some of the keywords that I wanted to be on the first page of Google. That translated into a lot of visitors coming to my website. Over the last 12 months, we have increased the web traffic over 100% and also increased the conversions by 100%. And so far, I'm happy with the progress that we have made. And the one nice thing about Huyen is that every time she had the option to go with the more expensive version, she always recommended the cheaper version with the view of adding value to me as the client, which is very reassuring and a lot different from what my experiences have been in the past."
Dr. Naveen Somia/ MBBS, PhD, FRACS Medical & Plastic/Reconstructive Surgeon/ ASAPS President
CHELSEA COSMETICS MELBOURNE
"Online Marketing For Doctors have lowered our marketing budget, and we're getting much better conversion, which is a big difference between working with them and other SEOs. They didn't change the whole website, but they organized the website in a way that is easier for the clients to go through, and I think that helped to improve the time clients spent on the website, which reflects on the ranking and reflects on the performance of the website. We found that we are spending almost one-fourth of our previous budget and getting double the conversion, which is a great deal to achieve in a short period of time."
Dr Mark Attalla – Cosmetic Surgeon/Owner of Chelsea Cosmetics Melbourne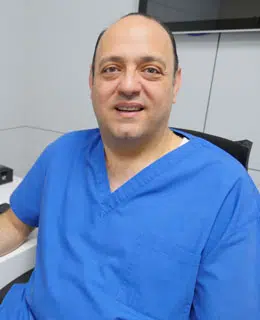 BREAST AND BODY CLINIC
"Online Marketing For Doctors has made a significant change in my business over the last 12 months. The success didn't happen overnight and it required a tremendous effort from the OMD team. We've seen a significant increase in our website traffic by over 200% with an obvious uptake in new patient enquiries and conversions coming through the clinic. We've seen a complete turnaround in our online presence in several spaces that we are advertising in. We've gone from having 12 enquiries to anywhere from 50 to 100 enquiries in a month while consistently filling our list times at the hospital, which is a huge improvement. And more so, the leads that are coming in are more serious, with more intention to book in a surgery than previously, which is making it easier for us to convert them into a patient. Overall, I've had a very good experience with OMD and would highly recommend them to you, and I hope that you can succeed like that."
Dr. Michael Yunaev/ Specialist Breast (Oncoplastic)/ Cosmetic Surgeon/
Principal Doctor at the Breast & Body Clinic
CROWN CLINIC
"We have been using the Online Marketing for Doctors team for almost 6 months now and we are very happy with the results. They put together a comprehensive strategy and plan to improve our digital marketing presence (SEO, PPC ads, Social Media, Website Content and Landing Pages), and so far we can see obviously improved results from the work that they have done. Enquiries have gone crazy and the number of enquiries has increased three-fold ever since they started. The team and Huyen have been very responsive to support us along the way with our IT problems, they are very thorough and results-driven with their work. We would highly recommend them."
James Nadin/CEO of Crown Clinic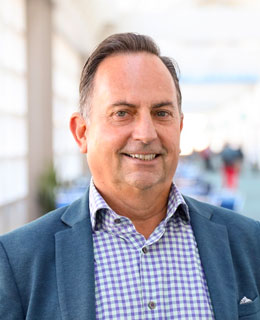 JEFF BULLAS
"Huyen is an SEO expert that lives and breathes her craft. She shows attention to detail, is prompt and you can rely on her and the team. I would recommend her as a valuable and trusted resource for your business without hesitation."
CEO/WORLDLY RENOWNED DIGITAL MARKETING STRATEGIST /Jeff Bullas Pty Ltd
Listed on Forbes as one of the "Top 20 Influencers of CMO's" – 2017
#1 Global "Digital Marketing Influencer" – 2016
#1 Content Marketing Influencer from 6M+ daily web updates in 2015 by Appinions
World's #1 Business Blogger

Y
You May Be Wondering Who We Are and Why You Should Be Listening To Us
Our mission statement sums up what we are all about…
"Our mission for Online Marketing For Doctors is to be the leading digital marketing agency in the world who provides the best resources to help practice automate their business, grow and scale faster"
THERE ARE FEW THINGS THAT SET US APART:
Firstly, we are Lead, Sales and Profit Driven: Our client's Return On Investment is at least 3-fold and we have extensive experience building successful online marketing strategies for healthcare specialists across the country and internationally.
Second, our signature 9 step comprehensive SEO process for "High Performance" is the most thorough approach to SEO in the industry, delivering consistent higher and longer-lasting results for our clients.
Third is our unique proprietary automated webinar sales funnel that helps practices scale and grow practice on auto pilot
Finally, we will provide you a clear online marketing roadmap that will set you up for success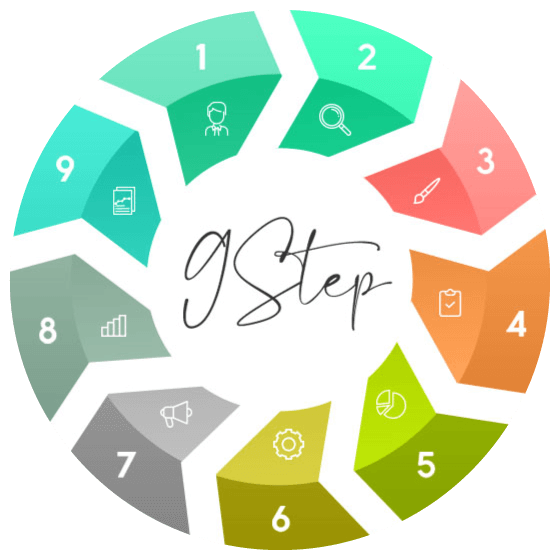 1. SEO Consultation
2. SEO Audit
3. Website Design & Conversion Review
4. Comprehensive Keyword Research
5. Competitor Analysis
6. On-Page Optimisation
7. Off-Page Optimisation: Website Promotion
8. Content Marketing
HERE ARE SOME OF THE RECENT CLIENTS THAT HAVE WORKED WITH US: RANGING FROM DOCTORS, SURGEONS, AND HEALTHCARE PROFESSIONALS TO HOSPITALS AND MEDICAL EQUIPMENT COMPANIES