7 FIGURE
Samurai Sword Sales Guide for Clinics
Convert more enquiries to consultations, treatments and surgery bookings with this proven sales process and scripts that will help your practice managers or you convert more prospects to patients.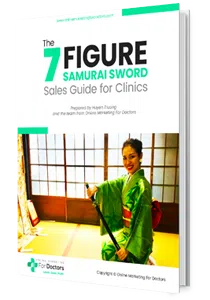 15 SECRETS
To Doubling Your Doctor Referrals To Your Practice
This free (and highly detailed) ebook will give you the straight forward 15 secrets that successful practices are using right now to grow their referral base.
THE ONE HOUR MARKETING PLAN
That Will Generate High-value Patients For Your Practice
Well, you are in the right place, because this guide has a range of tips that we've compiled in one place, all of which have worked previously for our successful clients and their clinics.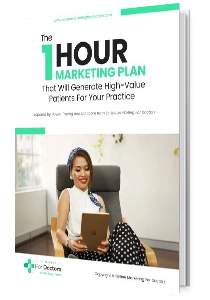 HOW TO CREATE A
More Scaleable And Sellable Practice
If you are a practice owner, wanting to build a great business, an important aim to have is to make your practice sellable, even if selling is the last thing on your mind.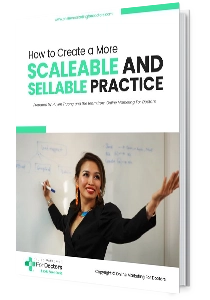 7-STEP PATIENT GENERATION SYSTEM
To Get You More Patients Than You Can Handle
The primary goal of any medical practice owner is to have a predictable and consistent flow of patients into their practice.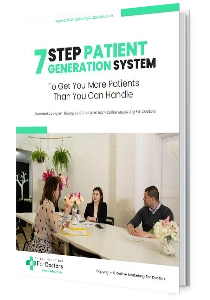 ONE MOVE TO MAKE
To Increase The New Patient Conversion Rate
If your practice is receiving a consistent number of enquiries but the number of your bookings is low in comparison, the you should question your new patient enquiry process.
Podcasts
Browse our categories of OMD Podcast episodes.
IF YOU WANT TO DIVE DEEPER INTO OUR WORLD, THESE LINKS LEAD THE WAY