Hi, I'm Huyen
Our work (and this site) is devoted to sharing ideas, tools and resources that will help you automate, grow and scale your practice.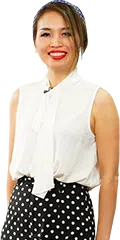 Jul 23rd, 2019
Thanks for listening to the show and downloading these show notes to further help with your understanding of the podcast and the material contained within.
Information Explored in this Podcast:
The following is just some of the information that we've covered in this podcast, in case you wanted to skip ahead and explore a specific topic.
The marketing tool that has stood the test of time [1:46]
The 5 keys benefits of storytelling [2:51]
Master the art of storytelling [6:00]
Actions speak louder than words [7:37]
Which types of stories provide the best motivation? [10:12]
The key component for your story [16:23]
The psychological benefit of storytelling [16:40]
If you liked this episode and you want to stay updated for the latest strategies to grow and scale your practice, subscribe to our Podcast Channel and you will never miss a beat!
Links Mentioned in the Podcast:
PODCAST #31
https://onlinemarketingfordoctors.com/podcast/position-your-practice/
ONLINE MARKETING FOR DOCTORS WEBINAR COURSE
https://onlinemarketingfordoctors.com/webinar-marketing-system/
The Story of Johny Walker
https://www.youtube.com/watch?v=fZ6aiVg2qVk
We left the link to this great 6 min story video of Johny Walker in the shownote, please check it out, it is worth it.
One of the best-known taglines in the liquor industry is probably "Keep Walking" by Johnnie Walker. The story dates back to 1819 when John, the founder, was still a young boy working on a farm, and it starts "the year was 1819 and John Walker's father had just died. A tough start for a humble farm lad, you might think, but there was always something special about John. A glint in his eye, a fire in his belly, a spring in his step perhaps".
John had to sell the farm and started to work at a local grocery shop. He was passionate about whisky so he decided to blend his own and sell it at the shop. He always tried to produce the best quality whisky and it made him quite popular. He continued producing and selling whisky until he passed away in 1857.
His son Alexander continued his father's legacy and introduced the square bottle to reduce breakages. Later, Alexander passed the brand to his sons Alexander II and George. They renamed to whisky to the popular Johnnie Walker Red Label and Johnnie Walker Black Label.
Johnnie Walker has become one of the biggest whisky brands in the world, starting from a small business settled at a local grocery store. The brand is the international symbol of progress, 200 years later Johny Walker is still "walking" and he's not showing any signs of stopping.
The Online Marketing For Doctors podcast is designed to help you, the motivated healthcare practitioner, to implement clever effective marketing ideas that you can use to GROW and SCALE your practice into the empire it deserves to be.
Our podcast not only inspires you but provides clear steps for rapid, profitable action.
If you found this podcast interesting, please share it with your contacts and subscribe to our channel so we can send you notifications of our latest releases.
We'd also love to hear from you about the topics that are important to you! What do you want to learn more about? We've created a small 1-minute survey to help us learn more about the topics that matter to our healthcare professionals.
And if you'd like to be one of our guests on the show, we'd love to hear from you. Please fill out this form so we can contact you to organize you getting onto the show.
Hi, I'm Huyen
Our work (and this site) is devoted to sharing ideas, tools and resources that will help you automate, grow and scale your practice.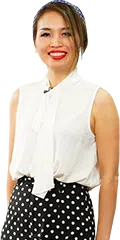 IF YOU WANT TO DIVE DEEPER INTO OUR WORLD, THESE LINKS LEAD THE WAY