Hi, I'm Huyen
Our work (and this site) is devoted to sharing ideas, tools and resources that will help you automate, grow and scale your practice.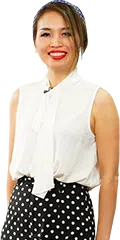 Apr 22nd, 2019
Thanks for listening to the show and downloading these show notes to further help your understanding of the podcast and the material contained within.
Information Explored in this Podcast:
The following is just some of the information that we've covered in this podcast, in case you wanted to skip ahead and explore a specific topic.
Are You Committing This Common Marketing Mistake? [0:57]
Defining Brand Positioning [1:56]
Using The "Big Fish Small Pond" strategy [3:20]
When You Can Use The "Arm Wrestling" Positioning Strategy [4:55]
"Everyone" Is Not Your Target Audience [5:46]
Is Your USP Unique From Your Competitors? [9:36]
How To Communicate Value [10:10]
Connecting Through Stories [11:00]
If you liked this episode and you want to stay updated for the latest strategies to grow and scale your practice, subscribe to our Podcast Channel and you will never miss a beat!
---
Links Mentioned in the Podcast:
Online Marketing For Doctors Webinar Course
https://onlinemarketingfordoctors.com/webinar-marketing-system/
Podcast #14: How to Attract the Right Patients to Your Practice
https://onlinemarketingfordoctors.com/podcast/attract-right-patients/
Podcast # 8: Medical Marketing Mistakes that Could Sink Your Practice
https://onlinemarketingfordoctors.com/podcast/medical-marketing-mistakes/
---
The Online Marketing For Doctors podcast is designed to help you, the motivated healthcare practitioner, to implement clever effective marketing ideas that you can use to GROW and SCALE your practice into the empire it deserves to be.
Our podcast not only inspires you but provides clear steps for rapid, profitable action.
If you found this podcast interesting, please share it with your contacts and subscribe to our channel so we can send you notifications of our latest releases.
We'd also love to hear from you about the topics that are important to you! What do you want to learn more about? We've created a small 1-minute survey to help us learn more about the topics that matter to our healthcare professionals.
And if you'd like to be one of our guests on the show, we'd love to hear from you. Please fill out this form so we can contact you to organize you getting onto the show.
IF YOU WANT TO DIVE DEEPER INTO OUR WORLD, THESE LINKS LEAD THE WAY