Hi, I'm Huyen
Our work (and this site) is devoted to sharing ideas, tools and resources that will help you automate, grow and scale your practice.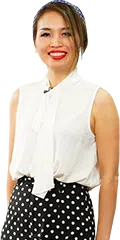 Feb 26th, 2020
Thanks for listening to the show and downloading these show notes to further help your understanding of the podcast and the material contained within.
About Tim Boon
Tim Boon has worked in the personal finance industry since 2004, working successfully running his own consumer loan company called MacCredit for 12 years. He recently sold that company in 2016; and at that time they had helped over 70,000 patients taking in over 800 million dollars in personal medical funding loans. He founded Total Lifestyle Credit 18 months ago, and is pioneering the way that patient treatments are funded nationally and internationally, giving patients more options for accessing funding, getting access to the money more quickly, and giving patients the confidence to shop for the products and services they need, and not focus on pricing.
About Total Lifestyle Credit
TLC provides a payment plan solution to suit your lifestyle and has been designed to cover all medical, medical and lifestyle needs as well as your associated costs. To learn more about this company, click on the link here.
Information Explored in this Podcast:
The following is just some of the information that we've covered in this podcast, in case you wanted to skip ahead and explore a specific topic.
About Tim Boon [1:53]
Total Lifestyle Credit's Unique Offerings [3:58]
How A Clinic Can Remove The Price Barrier For New Patients [5:47]
Are You Losing 1 in 3 Clients? [8:35]
Don't Change Your Business Model [12:03]
AHPRA, Marketing and Payment Plans [14:21]
Are You Missing Out On 20-30% Growth? [18:14]
Can You Complain About Sales? [22:18]
If you liked this episode and you want to stay updated on the latest strategies to grow and scale your practice, subscribe to our Podcast Channel and you will never miss a beat!
Links Mentioned in the Podcast:
The Online Marketing For Doctors podcast is designed to help you, the motivated healthcare practitioner, to implement clever effective marketing ideas that you can use to GROW and SCALE your practice into the empire it deserves to be.
Our podcast not only inspires you but provides clear steps for rapid, profitable action.
If you found this podcast interesting, please share it with your contacts and subscribe to our channel so we can send you notifications of our latest releases.
We'd also love to hear from you about the topics that are important to you! What do you want to learn more about? We've created a small 1-minute survey to help us learn more about the topics that matter to our healthcare professionals.
Hi, I'm Huyen
Our work (and this site) is devoted to sharing ideas, tools and resources that will help you automate, grow and scale your practice.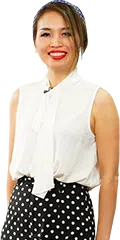 IF YOU WANT TO DIVE DEEPER INTO OUR WORLD, THESE LINKS LEAD THE WAY