Hi, I'm Huyen
Our work (and this site) is devoted to sharing ideas, tools and resources that will help you automate, grow and scale your practice.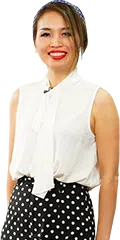 May 3rd, 2018
Did you know that "patients see you long before you see them"? Research from Becker's Hospital Review shows that almost 80 percent of patients conduct online research before making an appointment with a physician. So most prospective patient's first impression of a provider or healthcare organisation occurs online before they even step foot inside the facility.
People today google everything, with a fingertip click, your name and practice are exposed to the whole world, and a lot of healthcare professionals have no idea that this can
make or break their online reputation.
Preventing negative reviews is the key. We have some great preventative steps that will improve your review process, minimising your chances of getting negative reviews. This includes:
Have a patient feedback page on your website [2:55]
How to ask patients for their feedback. [3:29]
Ask for a public online review [4:19]
Monitor your online reputation [5:42]
Your online reputation is crucial, so you will want to neutralize the situation as soon as the review is posted with a few simple and effective steps:
Respond privately and quickly [7:01]
Seek legal advice on defamation proceedings, and avoid lawsuits if at all possible [11:19]
Google Alerts:
https://www.google.com/alerts
Online defamation lawsuits:
https://www.avant.org.au/news/surgeon-awarded-for-online-defamation/
https://www.theage.com.au/national/victoria/dentist-sues-patient-for-defamation-over-online-review-20170129-gu0w02.html
Example of Park Clinic Plastic Surgery reply to a negative Google review:
Previous podcast about "Importance of Patients Reviews and 5 Steps to Getting More Patient Reviews": https://onlinemarketingfordoctors.com/podcast/getting-more-patient-reviews/
IF YOU WANT TO DIVE DEEPER INTO OUR WORLD, THESE LINKS LEAD THE WAY