Hi, I'm Huyen
Our work (and this site) is devoted to sharing ideas, tools and resources that will help you automate, grow and scale your practice.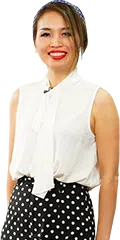 Apr 11th, 2021
My high-performance coach Brendon Burchard always says…
"The quality of your life depends on what question you ask yourself every single day."
Have you asked yourself this question…
"How Can I Generate Thousands of Visits From My Referral Partners?"🤩
Have you leveraged your referral network to drive more patients to your clinic?
In this new OMD TV Show episode, I'll show you some creative ideas for reaching out to thousands of your targeted patients through influencer and affiliate partner outreach campaigns, and bringing them into your website or clinic.
Resources:
Webinar: 3 Must-Use Strategies to Generate More New Patients and Referrals on Autopilot.
https://onlinemarketingfordoctors.com/sales-funnel-webinar/
Hi, I'm Huyen
Our work (and this site) is devoted to sharing ideas, tools and resources that will help you automate, grow and scale your practice.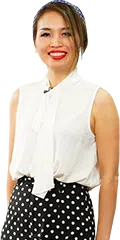 PODCAST TRANSCRIPT
Welcome to OMD TV & Podcast show – the place to be to grow and scale your practice.
Are you leveraging your referral network to drive more patients to your clinics?
In this episode, I'll show you some creative ideas to reach out to your target patients through influencer and affiliate partner outreach campaigns, for bringing them to your website or clinic.
When done right, harnessing the power of social influencers, affiliate and referral partners can drive incredible awareness of your expertise in your niche, increasing engagement and patient enquiries.  The key here is finding the people and referrals that your profiled typical patient follows and trusts.
If you want to learn more on how to identify your target audience and where they are hanging out, check out a previous episode of the OMD TV Show called…
3 Key Marketing Questions You Need To Answer and How To Get Unlimited Traffic To Your Clinics.
We discuss the Dream 100 list concept, which is the idea of identifying the top 100 tribes that thousands of your target audience are already active members of and finding a way to infiltrate these tribes for displaying your targeted message to these tribe members. This will take your ideal patients from "I've never heard of this clinic?" to "What is this clinic I keep hearing about?". 
I'll leave the link to that episode in the show notes so you can watch it later.
Your network of affiliates can help you reach thousands or even millions of your desired target audience. Instead of just relying on your own email list or existing and prospective patient database, what if you found 10, 20 or 100 affiliates who each had an email list of tens of thousands of people; you could quickly reach millions!
The amount of leverage you get when you build an affiliate program and leverage the efforts of other people is huge.
When you find those people and places, your work effort is centred on trying to get those people and places to mention, review or promote you, your work and/or your practice.
Below are some creative ways to drive thousands of visits to your website…
The first way is
Shout-Outs From Social Media Influencers
With social media networks, you can quickly gain quality traffic to your website by getting a "shout-out" from high-profile social media influencers. For example, if you have a new book you've published that you'd like to use as a lead magnet, these influencers could post a picture of themselves with your book, telling their audience a story about the book and its impact on them, then tagging you to give their audience a quick easy way to find you.
You can approach people personally to do these paid shout outs, but there are also a lot of agencies that specialise in getting shout-outs for you. You can hire them, and they'll do all the work to find the people, get you the shout out, and get people to your social media profile pages.
The second way is to
Hire an Email Database
Remember that Dream 100 list we talked about earlier, and provided a video too for explaining better how to generate your Dream 100 list?  Well, this Dream 100 list now comes in handy for your promotional efforts.
One of the easiest ways to quickly increase traffic to any lead magnet and website, is to buy ads in email lists.  And which email lists?  These are the email lists of the tribes that you've identified from your Dream 100 list.
When I'm looking for email lists to buy space in, I'm traditionally looking for an independent content creator; someone who has already created their own brand and list, where I can pay them to send out an email that highlights and draws attention to my lead magnet.  The benefit is that it can be a very simple process to ask them if they are willing to sell ad or editorial space in their newsletter, or even my own dedicated email, known as solo ads. The creators who have already had experience with this will typically say yes, and already have some sort of base pricing in place.
I always join their lists for a few weeks before I buy any ad spaces, so I can see how they treat their email list.  If they only send a lot of promotional content, then I figure they beat up their list pretty badly, and they're probably not the type of list that I want to rent in to.
However, if they send out good stuff and have a good relationship with their email list subscribers, then I'll contact them for a media kit.
One thought; independent content creators will often try to sell you "sponsorship ads", which are smaller ads embedded inside their emails. I'm not a huge fan of these, and I've had a really hard time getting them to be profitable. For me, if I can't buy a solo ad, meaning the entire email is my message, then I usually won't do it.
Now the third way is through
Facebook Groups and Forum Sites
Look out for promotional opportunities in your Dream 100 list. Within this list, see if there are any Facebook groups or forum sites where you can pay for a sponsored post or banner ad on their sites or groups.
Moving on to the 4th way to gain traffic is through
Blogging Sites' Banners and Pop Ups
Most blogs in your market will sell ad space on their sites. Some have big Google AdSense blocks, these is a banner ad area that is reserved for Google Display ads, and I'll test my ads there initially using the Google Display Ads network to see if the ads convert well.
If they do, I'll go directly to the blog or website owners and try to pay them to replace that text block with my banner ad exclusively, so that my ad will display on their blog on a full-time basis, not intermittently with Google Display Ads.
You can even pay people for a website pop-up, so that every reader to a blog can see messaging towards your clinic.  You could also ask them for an exit pop-up placement, that is a pop-up that shows when readers are about to exist a website, so that you can tap into the traffic that is leaving their website and send them to you instead.
There are an unlimited number of ways to get in front of your Dream 100 audience's digital feeds. There are so many fun and creative things you can do, your imagination is really your only limitation. The key is to keep your eyes open for streams of traffic and distribution channels that people own relevant to your Dream 100 list; then figure out how to buy ads in them, drive traffic to your website and convert this traffic into traffic of your own.
Now the final way to gain more traffic and enquiries is…
Incentivising Your Affiliates
Depending on how well you can negotiate any ad placement deals with your affiliates and social media influencers, you can offer them an incentive for them to promote your offerings harder by offering money for each lead that they generate for you. For example, offering a flat $20 bonus for a lead they generate.
From this, they will keep promoting your offers on an on-going basis, instead of one-off campaigns because of this.
How much to give away per lead would be up to you. But you should understand your costs of new patient acquisition, the lifetime value of a patient, as well as the cost that you'd pay to other channels such as Google and Facebook ads to get engagement, for knowing what number is right for you.
Building a successful affiliate program has brought us more traffic, leads, and sales than any other marketing technique. If you pay your dues with your Dream 100 tribes, recruit them to be an affiliate, treat them well, and always figure out more ways to make them money, they will keep your funnels filled with your dream patients.
It's an advanced technique that works no matter what is happening with other major distribution channels like Facebook or Google; though you can still drive traffic to your sales funnel and generate more enquiries through them too.
If I turned off all other traffic techniques that we've been using and I only use these affiliate techniques, I'd still have an army of people promoting and encouraging my services. Make this a priority and it will serve your practice for years.
Pro tip:
You need to track the referral campaign's performance by using Google Analytics, to track where traffic to your landing page and website are coming from to judge whether a paid referral site is generating you a desired return on investment or not.
Once you know where your target patients are hanging out online, it's pretty easy to put out your targeted messages to them, getting your necessary hooks into them, for pulling them into your website or clinic.
Now, if you aren't confident about your hooks, or how well you're drawing people in to your website or clinic, and you want to learn more about how to drive more of your ideal patients into your sales funnel using targeted messages and hooks, I suggest that you attend our webinar called 3 Must-Use Strategies to Generate More New Patients and Referrals on Autopilot.
Spending one quick hour in that webinar will help you to master the fine art of driving more traffic to your clinic, and ensure that you are successfully generating all of the business traffic that you can, instead of just hoping that they will just show up, simply because it is there.
I'll leave the link to the webinar in the show notes below, so that you can sign up for it there.
Thanks for tuning in and I hope to see you in our webinar soon.
IF YOU WANT TO DIVE DEEPER INTO OUR WORLD, THESE LINKS LEAD THE WAY