Hi, I'm Huyen
Our work (and this site) is devoted to sharing ideas, tools and resources that will help you automate, grow and scale your practice.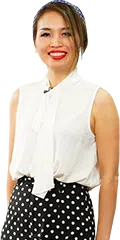 Sep 5th, 2018
"How to get more new patients" is one of the most frequently asked questions we've received from practices. Are you looking for some new techniques and tactics to acquire new patients?
Foot-in-the-door offers are a more sophisticated form of persuasion and a sales technique. The principle is this; start by asking for something small from someone, and if they comply with your first small request, they will be more likely to respond to your next bigger request. ChangingMinds.org explains it this way: FITD works by first getting a small yes now and then getting an even better yes later.
In this podcast, we looked at the Foot-in-The-Door offer, examining;
Is This Strategy Right For You? [1:35]
Examples You Can Implement Today [1:41]
Avoiding Big Commitments For Your Prospects at the Beginning [2:46]
Are You Using This New Type Of Foot In The Door Offer? [4:08]
Filtering Out Time Wasters [5:05]
We put together for you 20 Ideas for Foot In the Door Offers to Attract New Patients, that you can download to use for yourself.
Webinar Online course:
"How to Use Webinars to Increase Patients and Referrals. Automate Marketing to Leverage Your Time and Scale Your Practice"
Podcast guest registration:
https://onlinemarketingfordoctors.com/podcast-guests/
Podcast topic survey:
https://www.surveymonkey.com/r/FVWYYDJ
List of 20 Foot In The Doors offer:
https://onlinemarketingfordoctors.com/fitd-offers/
IF YOU WANT TO DIVE DEEPER INTO OUR WORLD, THESE LINKS LEAD THE WAY