Hi, I'm Huyen
Our work (and this site) is devoted to sharing ideas, tools and resources that will help you automate, grow and scale your practice.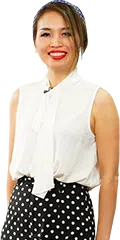 May 3rd, 2018
Have you ever wondered what are the marketing ideas that would give you an edge in today's fierce competition? Especially when you are a younger practice, it's important to set up a repeatable system that could help you save time and grow your practice fast.
It's good to ask which areas should you focus your resources on. There are so many and it can be hard to know where to direct your attention.
So, to help you, today in this podcast, we will be sharing our five favorite marketing ideas to maximise your marketing strategies for this year and beyond:
1. Build Your Email List [1:06]
2. Start Blogging [2:06]
3. Create a Video Channel [3:18]
4. Try Podcasting [4:51]
5. Utilise Webinars & Automated Webinar Marketing [5:41]
Webinar Online course:
"How to Use Webinars to Increase Patients and Referrals. Automate Marketing to Leverage Your Time and Scale Your Practice"
Podcast guest registration:
https://onlinemarketingfordoctors.com/podcast-guests/
Podcast topic survey:
https://www.surveymonkey.com/r/FVWYYDJ
Brendon burchard's Youtube Channel example:
IF YOU WANT TO DIVE DEEPER INTO OUR WORLD, THESE LINKS LEAD THE WAY