Hi, I'm Huyen
Our work (and this site) is devoted to sharing ideas, tools and resources that will help you automate, grow and scale your practice.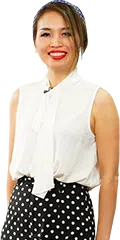 Nov 17th, 2020
"Umm, can I speak to my partner and get back to you later?"
How often do you or your practice manager hear this from a prospective patient?
When it comes to high valued procedures, there is typically a third party involved. It could be a husband or wife – it doesn't matter; it is whoever that 3rd party is that your prospect keeps referring to when they say something like; "I'm going to need to speak to my partner about this.".
And what I want to show you today in this new podcast, is how to handle those "I need to talk to my partner about this." objections. How to isolate them, and address them, so you can move onto the next steps in your new patient converting cycle. 🤩
Being able to handle this objection will help you to improve your new patient conversion rate dramatically.
Check out our complete 7 Figure Samurai Sword Sales Guide For Clinics to learn how to address all sorts of objections from prospective patients:
www.onlinemarketingfordoctors.com/samurai-sales-guide/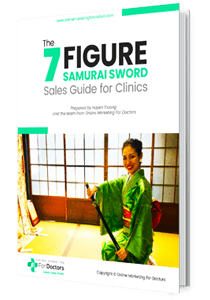 IF YOU WANT TO DIVE DEEPER INTO OUR WORLD, THESE LINKS LEAD THE WAY