Hi, I'm Huyen
Our work (and this site) is devoted to sharing ideas, tools and resources that will help you automate, grow and scale your practice.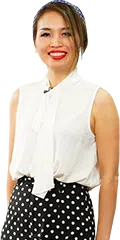 Aug 18th, 2018
The podcast today is coming to you from Sydney Australia, where we've got a special guest for the show: Dr Theo Baisi from The Ortho Practice.
Dr. Baisi is the founder of The Ortho Practice and he has been running his practice since 1990, successfully expanding the original practice to 3 locations throughout Sydney.
He has also successfully established a trusted network of referring doctors and a growing number of patients over the years thanks to his excellence in communications between doctors and patients.
Join us and learn how important communication is between doctors and patients and best tips to improving a practice's communications with our guest Dr. Theo Baisi, including;
About Dr. Baisi [0:52]
How communication operates in a specialist practice [2:50]
Best 3 tips for communication with referring doctors[3:21]
How to use technology to benefit referring doctor relationships[5:36]
How to create a better internal system for smoother practice operations [7:43]
Top 4 lessons learnt over the years for clear and effective communications with patients [9:54]
How mobile digital technology has evolved practice communications with patients [15:10]
The importance of a team effort in best communication practices[18:28]
How to stay abreast of social media and digital marketing and stay top of mind [20:50]
The importance of a good website for online marketing success[24:35]
Some of Dr Baisi's tips are mentioned in our new eBook, so for those who are interested in learning how to grow your referral network, I'd like to invite you to download our latest ebook "15 Secrets of Doubling Doctor Referrals to Your Practice"
Enjoy the podcast, and if you have ideas for topics you'd like to hear discussed on the podcast, please reply to this post and let us know, we'd love to hear from you.
About Dr Theo Baisi: Dr Baisi completed his Bachelor of Dental Surgery and Master of Dental Science (Orthodontics) from the University of Sydney and worked with the highly respected Orthodontists, Dr J F Reading and Dr D J Bradley. After a number of years, Theo acquired the business and set about developing it further as a practice of excellence and distinction.
In 2001, The Ortho Practice was born and it continues operating today as a highly respected practice, with Theo providing great benefits for all patients with his energetic and fun personality
Dr Baisi's devotion to the field of orthodontics has also seen him hold a number of teaching positions at the University of Sydney, including lecturing/tutoring undergraduate and postgraduate students (currently Appointed Lecturer (part-time) in the Discipline of Orthodontics).  We are thrilled to have his knowledge and experience on the podcast.
Dr. Theo Baisi is a part of the following associations:
Australian Society of Orthodontists, New South Wales branch (past president)
Australasian Orthodontic Board (treasurer)
Australian Society of Orthodontists, National (treasurer-elect)
_____________
The Ortho Practice
https://www.theorthopractice.com.au/
Hi, I'm Huyen
Our work (and this site) is devoted to sharing ideas, tools and resources that will help you automate, grow and scale your practice.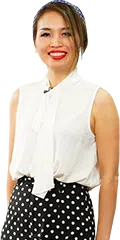 IF YOU WANT TO DIVE DEEPER INTO OUR WORLD, THESE LINKS LEAD THE WAY