Hi, I'm Huyen
Our work (and this site) is devoted to sharing ideas, tools and resources that will help you automate, grow and scale your practice.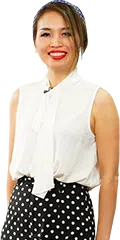 Mar 12th, 2018
This podcast describes the 8 Steps to Automate Your Marketing & Scale Your Practice Up, reminding you that "It's not your job to personally handle every part of the business". We talk about booking applications such as Hit Appoint, Set More, Cliniko and Schedule Once as ways to automate marketing and save you time.
Here is the podcast summary:
1. Outsource menial task. [1:16]
2. Automated scheduling. [3:04]
3. Send automated appointment reminders via email and text. [4:16]
4. Ask your patients for feedback. [5:06]
5. Encourage patients to review your practice. [5:47]
6. Content-oriented follow up sequence. [6:48]
7. Ask for referrals! [9:48]
8. Host Webinars & Create an Automated Webinar Marketing Funnel! [10:38]
Links mentioned in this episode:
Review sites where your practice might be reviewed: Google, Facebook, Realself, Rate MDs, True Local or Yelp.
Automation software recommendations:
After listening to our podcast, check out our online course about how to use webinars to increase your patients and referrals, available at this link: https://onlinemarketingfordoctors.com/webinar-marketing-system/
IF YOU WANT TO DIVE DEEPER INTO OUR WORLD, THESE LINKS LEAD THE WAY