Hi, I'm Huyen
Our work (and this site) is devoted to sharing ideas, tools and resources that will help you automate, grow and scale your practice.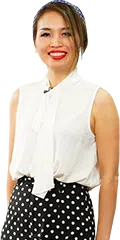 Jul 23rd, 2019
Thanks for listening to the show and downloading these show notes to further help your understanding of the podcast and the material contained within.
Information Explored in this Podcast:
The following is just some of the information that we've covered in this podcast, in case you wanted to skip ahead and explore a specific topic.
Accomplish More in Less Time [1:42]
Avoid the High Cost of Traditional Marketing [1:58]
Find More Time [3:09]
Build an Email Marketing Funnel [4:07]
Know Who is Reading Your Email [7:45]
Who Do People Like To Do Business With? [8:19]
If you liked this episode and you want to stay updated for the latest strategies to grow and scale your practice, subscribe to our Podcast Channel and you will never miss a beat!
Links Mentioned in the Podcast:
ONLINE MARKETING FOR DOCTORS WEBINAR COURSE
https://onlinemarketingfordoctors.com/webinar-marketing-system/
The Online Marketing For Doctors podcast is designed to help you, the motivated healthcare practitioner, to implement clever effective marketing ideas that you can use to GROW and SCALE your practice into the empire it deserves to be.
Our podcast not only inspires you but provides clear steps for rapid, profitable action.
If you found this podcast interesting, please share it with your contacts and subscribe to our channel so we can send you notifications of our latest releases.
Hi, I'm Huyen
Our work (and this site) is devoted to sharing ideas, tools and resources that will help you automate, grow and scale your practice.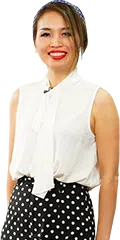 PODCAST TRANSCRIPT
Huyen: Do you know that email is the number one activity online, with over 90% of people only logging in to check their emails. Which is great news for email marketers, but doesn't explain why medical professionals should tap into the power of email marketing.
In this podcast episode, we're going to talk about the Top 5 Reasons You Should Add Emailing into your practice's Marketing Plan
===
Podcast Intro
===
Steve: Hello and welcome to another episode of Online Marketing For Doctors podcast channel.
Attracting new patients used to be an expensive and inefficient process. Between expensive direct-mailing campaigns and traditional ad placement, doctors spent thousands of dollars reaching out to people with very little insight into whether they even likely to be in the market for their services.
Today, thanks in large part to email marketing, connecting with patients is more efficient and effective than ever.
Huyen: Though you're probably most familiar with email marketing that pushes a hard cold sell—something you might not be interested in for your practice—email can do much, much more to help you connect with your patients, promote good health practices, and grow your practice.
Email marketing allows you to build a relationship with your patients while promoting your products and services in a cost-effective way, which means you accomplish more with less effort, money, and time.
And today we are putting together the top five reasons every practices should add email marketing—and specifically automated email marketing funnels—to their practice's marketing plan.
Steve: First and foremost, Email marketing saves money.
Traditional marketing is expensive. Every time you want to place an ad or send direct mail to patients, it costs money. Printing 1,000 simple flyers can cost $500 or more. If you need more flyers, you need to pay more money. Additionally, in order to send flyers to people, you need to pay someone to distribute them or buy stamps and pay someone to add the postage.
Similarly, with traditional advertising, the wider the distribution of a publication, the more you need to pay for your ad.
With email marketing, you can get simple-but-sophisticated email-management software with robust features that allow you to automate email sequences, segment your email contact list based on subscriber interests, and track who opens and interacts with your email, for low monthly fees.
Huyen: Moving on to the second top benefit, which is that Email marketing saves time.
In healthcare practices, you are responsible for handling so many tasks, so finding anything that could save you some time is a bonus. With email marketing, you don't have to worry about printing labels, stuffing envelopes, or going to the post office. For one-time emails, you simply log in to your email management system, draft your email, select whether you want the email to go to your whole email list or just a segment of it, and then click send. Once you've click send, everyone on your list will get an email from you, and you can get back to work.
Steve: Now another key benefit of email marketing is that it helps you to make more money.
Email marketing helps you make more money by allowing you to automate the process of taking patients through the typical pre-purchase process for medical procedures.
Because most patients ask the same questions about many procedures, you can anticipate the questions patients may ask and create a series of emails for each procedure and set it to automatically send to patients who express interest in that procedure. This is an example of building an email marketing funnel.
Many of the most successful practices build sequences of emails for the top procedures they want to promote. Using an example of dentists, you could have email sequences for Invisalign, dental implants, veneers, and teeth whitening.
Huyen: These automated sequences act as salespeople to patients and prospects who express an interest in those procedures.
Email is an important part of developing an engaging sales funnel. In our podcast number #26 we talked about sales funnels and how they can help grow your practice on auto pilot. In that podcast we talked about 2 of the most popular types sales funnels for healthcare practices: the 4 Part Sales Funnel and the Webinar Sales Funnel, both of them use emails as the main tool to engage with the prospects through the funnel.  Never heard of a Webinar Sales Funnel?  Then you are going to want to pay attention to this…
===
Webinar Promo
===
Steve: Definitely… we're super excited about that course, and the power it will give practices to confidently start producing their own webinar sales funnel.  If you wanted to get a little more background information on webinar sales funnels or the 4 part sales funnel, head over to our podcast #26 which details them a little further for you.  We've left links to the podcast in the show note below, so please check it out if you have any questions.
But back to the podcast… and we were discussing the benefit of email marketing helping you to generate more money.  And an email marketing campaign does this by freeing you up to serve patients instead of spending time educating each person about the same questions for a procedure they may not be interested in pursuing after all. Thus, email marketing helps you make more money, while your email marketing is freeing your time by communicating with patients that are expressing interest in a type of procedure.
Huyen: Moving right along with our final 2 reasons…
Another best selling point of email marketing is that it is measurable.
With traditional marketing, you may have no idea who opens your mail or reads your ad. With email marketing, you will know exactly who receives your email, who opens your email, who interacts with your email, which subject lines are most effective, which links are most-often clicked, and more. You will learn what your actual patients and prospects do when they get email from you. That will allow you to take on this feedback, so you can consistently improve your email marketing campaigns.
Steve: Finally, Email marketing helps you build relationships with patients and prospects.
People like to do business with companies and brands they know, like, and trust. With traditional marketing, nearly every promotion is received by people with their guard up.
With email marketing, you can build real relationships with people by sending conversational messages, information about community events, and educational emails about procedures without the pressure of aggressive sales tactics. You are also able to communicate to patients about your practice's culture, values, and storied history to make an authentic connection with them.
Huyen: As I've said to my clients many times, the typical consumer will need to interact with a company at least seven times before making a purchase, so we need to be patient and persistent in our online marketing efforts; it is not just a one off activity. It is an ongoing nurturing process until they are ready to book.
With traditional marketing, that would have been a time-consuming and expensive proposition finding 7 touch points with a potential patient. With email marketing, it can be as simple as setting up an automated email sequence offering real value over time without incurring additional costs.
Steve: Now the next question is How do you use email to market your practice?
Too many practices only use email to send appointment reminders or ask for reviews. If this is how you use email in your practice, you're missing an incredible opportunity to make money while providing real value to relationships with patients who grow to know, like, and trust you.
We are going to talk about the best practices in using email in the promotion of your practice in an upcoming podcast episode, so please stay tuned for that.
Huyen: Unfortunately, this week's podcast episode has come to an end and before we go, we'd like to hear from our audience, have you started using email for your practice's marketing and patient communications? What software have you used? Do you need a good recommendation from us? Please comment below or shoot us an email, we can help you out right away.
Thank you very much for listening and we will see you next time. Have a great day!
====
Shownote:
Podcast #26: Sales Funnel and How It Help Grow Your Practice on Auto Pilot
Automated Webinar System Online Course: https://onlinemarketingfordoctors.com/webinar-marketing-system/
Webinar Marketing System: https://onlinemarketingfordoctors.com/webinar-marketing-system/
IF YOU WANT TO DIVE DEEPER INTO OUR WORLD, THESE LINKS LEAD THE WAY