Hi, I'm Huyen
Our work (and this site) is devoted to sharing ideas, tools and resources that will help you automate, grow and scale your practice.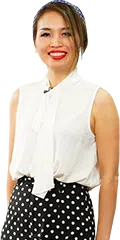 Sep 23rd, 2020
Information Explored In This Podcast:
The following is just some of the information that we've covered in this podcast, in case you wanted to skip ahead and explore a specific topic.
90% of messages are opened in 3 minutes [0:32]
Recall Text [1:22]
Reach your patients instantly with a SMS text [1:53]
Birthday Wish [2:32]
Personalized birthday message [4:00]
Personalizing the message isn't quite as important [4:33]
"The Reason Why" SMS [5:03]
Combine online and offline promotion campaign [6:19]
Check out our #50 podcast: https://onlinemarketingfordoctors.com/podcast/sms-marketing/
If you liked this episode and you want to stay updated on the latest strategies to grow and scale your practice, subscribe to our Podcast Channel and you will never miss a beat!
The Online Marketing For Doctors podcast is designed to help you, the motivated healthcare practitioner, to implement clever effective marketing ideas that you can use to GROW and SCALE your practice into the empire it deserves to be.
Our podcast not only inspires you but provides clear steps for rapid, profitable action.
If you found this podcast interesting, please share it with your contacts and subscribe to our channel so we can send you notifications of our latest releases.
We'd also love to hear from you about the topics that are important to you! What do you want to learn more about? We've created a small 1-minute survey to help us learn more about the topics that matter to our healthcare professionals.
And if you'd like to be one of our guests on the show, we'd love to hear from you. Please fill out this form so we can contact you to organize you getting onto the show.
IF YOU WANT TO DIVE DEEPER INTO OUR WORLD, THESE LINKS LEAD THE WAY