Hi, I'm Huyen
Our work (and this site) is devoted to sharing ideas, tools and resources that will help you automate, grow and scale your practice.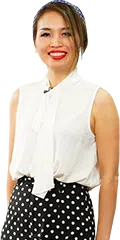 Oct 27th, 2020
The biggest problem facing clinic owners, or entrepreneurs, is getting their potential future patients or clients to discover that they even exist.
Every year, tens of thousands of businesses start and fail because entrepreneurs don't understand this essential skill: the art and science of getting prospective traffic.
Simply waiting for people to come to you is not an effective strategy.
If you want to learn a simple but effective strategy to master marketing and generate more new patients to your clinic; in this short podcast below, I'll demonstrate for you the 3 basic questions that you need to ask yourself in order to better position your marketing strategy for achieving great success.
What we cover:
Common misconceptions [00:49]
The biggest problems doctors face [01:16]
The 3 big questions [02:00]
Your target market [03:00]
What to do after identifying your target audience [03:55]
Where you can find your market [04:24]
7 Figure Samurai Sword Sales Guide For Clinics
www.onlinemarketingfordoctors.com/samurai-sales-guide/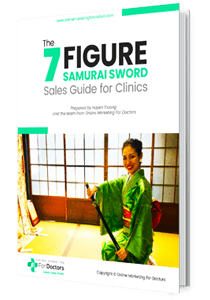 IF YOU WANT TO DIVE DEEPER INTO OUR WORLD, THESE LINKS LEAD THE WAY