IMPROVE YOUR PRACTICE'S MARKETING WITH A STUNNING DISPLAY OF IMPRESSIVE HIGH-QUALITY PHOTOS OF YOU AND YOUR PRACTICE
As they say, "a picture is worth a thousand words" and this is incredibly true with your marketing.
Images are one of the most valuable tools for getting better results from your website and marketing content.
Visitors are 80% more likely to engage with content if it's paired with an image and 64% more likely to remember what they read or heard.
Today, patients like to see things for themselves before making a decision about a treatment or service.
WHY DO YOU NEED MEDICAL PHOTOGRAPHY?
You likely have an "About Me" or "About Our Practice" or "About Us" page on your website. And you certainly have a thumbnail image that you use for your social media profiles. Occasionally, you might be asked to be interviewed on a blog, or an article may be written referencing you. In each of these circumstances, you may want a photograph of yourself displayed.
Using professional photography on your website and marketing gives you, your practice and your staff the unique opportunity to meet new patients in their personal environment, on their home computers or on smartphones. Here are some of the benefits of medical photography that can help bolster your marketing efforts:
Make Your Website
More Appealing
Your website is the easiest way to control how you are represented online. Professional photography for the healthcare industry can help improve the quality of your website by making it more appealing for potential patients. Nobody is interested in navigating a website that is entirely text-based.
Promote Your Services With Professional Photography
Professional photography is the best way to promote the medical services that you offer. It's important to showcase the services you provide so patients will know what to expect before entering your offices. If your equipment and rooms are especially high quality, you might be able to attract more business.
Inject Personality
Into Your Practice
Medical clinics are sometimes seen as cold, dreary places that are a major cause of stress and inconvenience. Being able to put a face to the treatment they will be receiving will make patients more willing to receive care. This gives you a unique leg up on your competition because patients will feel like they know you better, making them more likely to choose your services over any others.
Help Patients Be
More Comfortable
Transparency is the first step to building trust. In the healthcare industry, trust is paramount to keeping your business sustainable. Having professional photography of your medical practice on your website will help ease tension in your patients.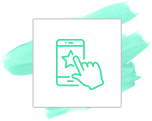 Increase Your
Marketing Potential
It's well known that photos are one of the best ways to increase your online reach. Businesses in the healthcare industry do not always take advantage of this opportunity. However, with the help of professional photography, you will have a whole host of diverse content ideas at your disposal.
HOW WE CAN HELP YOU WITH
PROFESSIONAL PHOTOGRAPHY FOR
YOUR MEDICAL BUSINESS
We specialise in professional medical marketing photography for cosmetic
and plastic surgeons, cosmetic clinics and other private practices.
Our approach involves us working with you to understand your organisational vision and brand identity so that we can provide you with images that portray a strong consistent image to your patients and referral partners.
Working extensively across the healthcare industry we can offer medical practitioners a range of photography services including staff corporate headshots, images of your facilities and clinic, patient care, lab equipment and specialist technology and health practitioners and specialists in consultation.
1
DAY OF THE SHOOT
Our photography team will shoot professional, high-quality
photos, showcasing you and your team in your practice.
2
PHOTOGRAPHY
EDITING
We will select the best photos and perform final edits, to make your photos look polished and presentable.
3
MARKETING
Our marketing team will use the created photography to effectively
promote your practice, drive awareness, increase engagement
and ultimately bring you more patients.
Book your call with us to discuss how we can produce
unique photography that will help you generate more patients
VIEW OUR WORK
Some photos we've created for our cosmetic and medical clients

What
OUR CLIENTS SAY
"The number of requests for consultations is at least doubled from the last 5 months, which is a very good sign. I've enjoyed working with both principles."
Dr Darryl Hodgkinson
M.B. B.S. (Honors II) F.R.C.S (C), F.A.C.S. , F.A.C.C.S. Plastic Surgeon
Owner of Double Bay Day Surgery
IF YOU WANT TO DIVE DEEPER INTO OUR WORLD, THESE LINKS LEAD THE WAY