SEE THE BEFORE & AFTER RESULTS
ARE YOU TIRED OF
GOING THROUGH THESE?
Gaps in your schedule
Inconsistent flow of new patient bookings
Wasted time on non-serious enquiries
Relying on referrals
Prospects ghosting on you
Seeing our colleagues getting busier than ever!
ARE YOU READY TO STOP WORRYING ABOUT THE
UPS AND DOWNS OF NEW PATIENT BOOKINGS?
Check Out The 7 Step Patient Generation System to Get More Patients Than You Can Handle
Step 1: Define your "one thing"
Work out which key procedure or service generates the most revenue or that you want to be known for and who your target patient profile is?
When you think of the most successful brands globally like McDonalds, KFC, Apple, Google, Starbucks... When you think about them, what is the first thing that comes to your mind? Definitely not for 20 different products!
Step 2: Work out the "Why" patients should choose you
At this step, you need to identify the top 3 to 5 reasons why patients should come to you versus your competitors.
Your key differences have to be compelling and irresistible. Saying that you are "experienced" or "expert" in this procedure will not cut through in this noisy, distraction-filled world that your prospects are living in, you have to demonstrate the key differences.
For example more affordable pricing (if your price is one of the best in the market, then show it), work specifically with mothers with kids, using a combo of multiple procedures or treatments to achieve the results, flexible payment options etc.
If you are not sure, we can help you reach out to your past patients and figure out why they come to you and talk to people who haven't chosen you as to why they chose you.
Step 3: Create a killer lead magnet for it
Enquiring about your core services immediately can sometimes be a big commitment for prospects. A long hard decision depending on your core service, especially if it has something to do with their health or appearance.
If you can take a portion off of your core service and narrow it down to give them a mini commitment to that smaller portion of your core service, it will be a lot easier for them to commit.
And then, once they have had a taste of your services, you can build trust and authority with them, and then you can go from there moving forward with your larger total service offerings.
A lead magnet is that ethical bribe, a free offer that you put up on your lead generation page to incentivise prospective patients to give you their email, name, phone number or whatever detail you ask for.
The lead magnet has to be irresistible; the lead magnet has to target the pain of your patients. What do they hope to get from your service? What are the things that cause them pain or discomfort, and what can you do to relieve them? it should speak directly to your potential patients and be impossible for them to resist.
Step 4: Create a high converting landing page for the procedure with the lead magnet
A website is where people see your credentials, qualifications, contact information and your before and after work.
The problem is there are so many calls to actions on the website that distract your prospective patients. If you want a converting machine, you need a focused or tailored landing page that targets your core audience to communicate why they should choose you for a particular procedure.
Landing page is where your prospects land on from different traffic channels, it's like the front view of your shop. If that's not inviting, people will walk past and don't even want to check out what you got to offer.
You need to have a high converting landing page that warms up cold prospects, converting them to itchy-to-buy prospective patients.
Step 5: Identifying the Dream 100 list for your clinic
The "Dream 100" is the idea of identifying the top 100 tribes that thousands of your target audience are already active members of or hanging out and finding a way to infiltrate these tribes for displaying your targeted message to these tribe members.
This will take our ideal buyers from "I've never heard of this clinic?" to "What is this clinic I keep hearing about or seeing all the time online?".
Step 6: Generate raving patient reviews
Getting patient reviews is one of the key challenges in improving medical clinics' online reputation and increasing new patient conversion rates.
84% of people trust online reviews as much as a personal recommendation, so to increase the conversion rate of new patient enquiries, you need to get more positive reviews for the procedure you want to promote.
If you need help in generating positive reviews in a short amount of time, we'll provide you with a simple and effective plan to generate at least 20 patient reviews for your clinic in a month.
Step 7: Refine Sales Process and Optimise Conversion Rate
In order to increase the new patient conversion rate, you need to have a proven sales process in place to help your staff deal with incoming enquiries and their objections and do 70% of the convincing work before seeing the doctor or surgeon for in-person consultation.
If you haven't got one yet, we can help review your sales process and give you our proven new patient conversion system and training to improve your new patient conversion rate.
This is inclusive of how to screen out prospects over the phone, qualify them and address all the objections in their minds.
We'll do this before they come up in the conversations and effective follow up system for your staff. This will help you convert more enquiries to booking and save time on chasing prospects that keep ghosting you.
Affordable
Affordable & Highly
Targeted Traffic
(Via Google Ads, SEO, Facebook & Instagram Ads) which we will present how to achieve it in the custom patient generation plan in the next step.
System
A System
To Turn
that traffic into
itchy-to-buy leads
Sales
Sales Process
& A Script
of exactly what to say to these leads to convert them into high-paying clients/patients
CONGRATULATIONS!
By using this 7 step patient generation system, you have a more predictable stream of patients. You also are able to increase your additional revenue from referral patients generated by these existing patients. With a scalable patient generation system for this procedure, you can use the current marketing budget for the next procedure you want to promote.
If you want us to work out the projection on the revenue and marketing budget and return on investment, we'd like to invite you to take the next step.
I'd like it, please take me to the next step
Please note we only take on 2 new clients every month.

See
THE RESULTS WE'VE GOT FOR OUR CLIENTS
"The number of requests for consultations is at least doubled from the last 5 months, which is a very good sign. I've enjoyed working with both principles."
Dr Darryl Hodgkinson
M.B. B.S. (Honors II) F.R.C.S (C), F.A.C.S. , F.A.C.C.S. Plastic Surgeon
Owner of Double Bay Day Surgery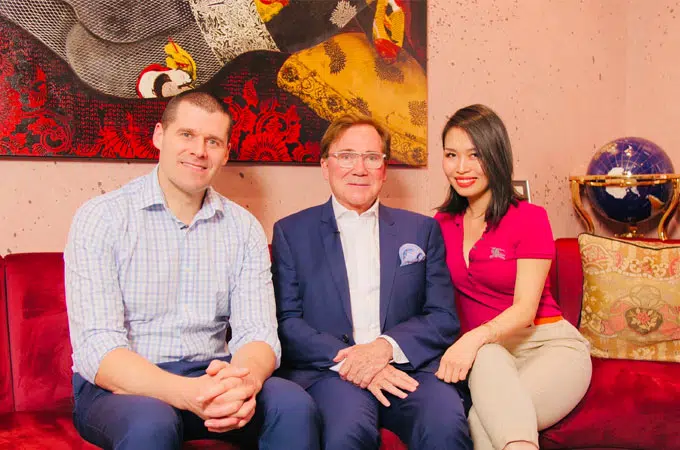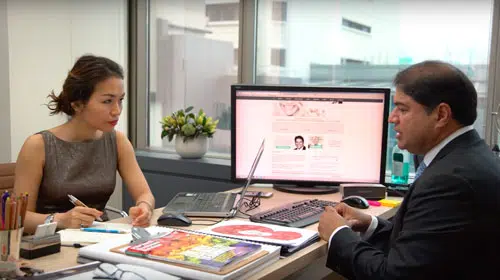 "Over the last 12 months, we have increased the web traffic by over 100% and also increased the conversion by over 100%."
Dr Naveen Somia
MBBS, PhD, FRACS Plastic Surgeon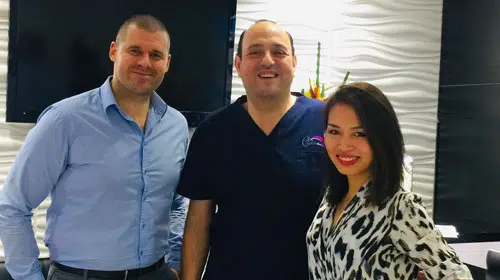 "We found that we are spending almost one-fourth of our previous budget and getting double the conversion which is a great deal to achieve in a short period of time."
Dr Mark Attalla
Cosmetic Surgeon
Owner of Chelsea Cosmetics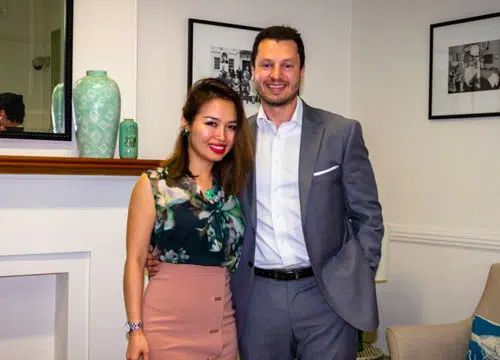 "We've seen a significant increase in our website traffic by over 200%, we've gone from having 12 enquiries to anywhere from 50 to 100 enquiries in a month, while consistently filling our list times at the hospital."
Dr Michael Yunaev
Cosmetic Surgeon,
Specialist Breast (Oncoplastic)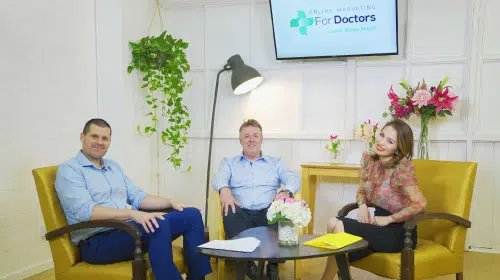 "Enquiries have gone crazy and the number of enquiries has increased three-fold ever since they started 6 months ago. The team and Huyen have been very responsive to support us along the way with our IT problems, they are very thorough and results-driven with their work. We would highly recommend them."
James Nadin
CEO of ICCM & Crown Clinic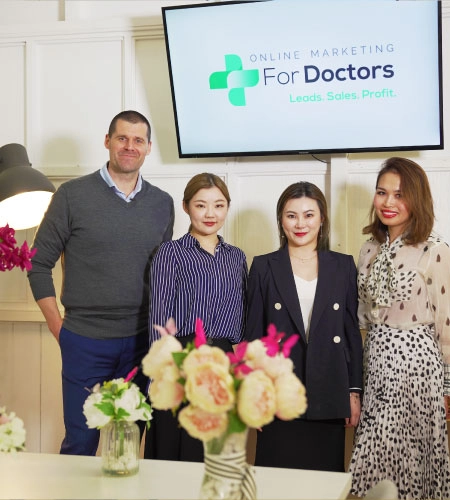 "We've seen a significant increase in our website traffic and enquiries by over 300%, with an obvious uptake in new patient enquiries and conversions coming through the clinic. We've seen a complete turnaround in our online presence in several spaces that we are advertising in."
Ms Christy Xuan
Owner of Lumiere Beauty Clinic