HOW MUCH IS IT FOR SEO INVESTMENT?
How much can you expect to pay for an effective online marketing campaign designed specifically to promote your medical practice? A marketing campaign that will bring your practice twice as many patients in the next 12 months?
If we told you that your initial investment will pay for itself multiple times, would you take it? Well, you would probably say "Why not?" because this obviously is a good investment. The good news is… that you have found the right place to invest your hard-own money.
While we want to dedicate our specialist team to be fully involved and create successful campaigns for you like the one above, we need a certain level of commitment from you to make your campaign happen.
Therefore, our entry level package starts at an investment amount of $1550 + GST for SEO services and $995 + GST per month for online advertising and your time commitment of at least 6 months. Realistically, you need to allow 12 months to see the full results.
First of all we are selling a legitimate service that delivers serious and proven results. To get the great benefit of these results takes at least 6 months.
Don't take our word for it – Google "how long does SEO take to work?" You will find the first result is an article from renowned business magazine Forbes. It mentions a similar time frame. We want you to have a clear understanding of what, how and when we deliver results for you.
Secondly, we will be investing a significant amount of time setting up systems to deliver the best results. Our preparatory work includes;
Fixing up your website: Its look, feel, content and functions all will be tested, tweaked and redesigned if needed. We even design and build you a new website if we find it necessary to rebuild it rather than fixing it (if you are on our Premium Package).
This is a better solution sometimes as there are some websites that are past their use by date and trying to patch things here and there won't deliver the necessary improvements to increase the conversion rate of your website.
Setting up and running a "High Performance" SEO campaign to boost your organic traffic and ranking visibility to gain organic leads through the website
Setting up Facebook or Google Advertising campaigns with special offers and well designed landing pages to give you instant traffic and leads flowing to your practice.
There are many more actions that we can take, depending on which package you choose.
Finally, if you are serious about making your business a success online, a starting budget of $1550 + GST a month for a campaign that brings regular patients through your door is a bargain.
WHAT WILL YOU GET FROM
OUR SERVICES?
Your investment will pay for itself, multiple times. Just tell us how many new patients you need to pay for our services and we will deliver more
A dedicated team of online marketing specialists who specialise in medical online marketing and have rich experience in working in this industry with similar clients
STILL HAVE SOME QUESTIONS?
Why don't you schedule a Private Online Marketing Strategy Session with us today? So we can show you how it works and give you a clear roadmap on how to double your number of patients in next 12 months?
OUR SUCCESSFUL CASE STUDIES
WHAT OUR
CLIENTS SAY ABOUT US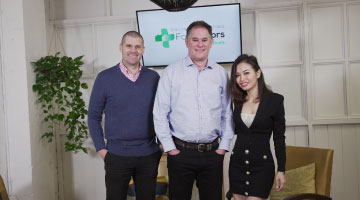 "They have methodically transformed my digital presence and my sales have gone through the roof. I have not been disappointed and to be honest, they have exceeded my expectations. I look forward to a long relationship with OMD."
Dr Geoff Cashion
Owner of Vasectomy Australia
"We've seen a significant increase in our website traffic and enquiries by over 300%, with an obvious uptake in new patient enquiries and conversions coming through the clinic. We've seen a complete turnaround in our online presence in several spaces that we are advertising in."
Ms Christy Xuan
Owner of Lumiere Beauty Clinic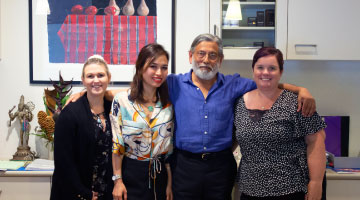 "They put together a comprehensive strategy and plan to improve our digital marketing presence (SEO, PPC ads, Website Content and Landing Pages), and so far we can see obvious improved results from the work that they have done."
Dr Chandran Arianayagam
Plastic Surgeon/Owner of PCLS Coffs Harbour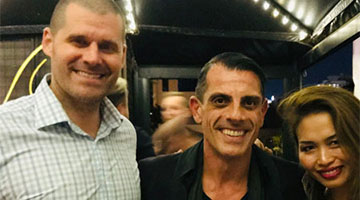 "It's now been 4 months and I am nothing but impressed with this team. They've delivered above their projections and continually over-deliver on their promises. The team is quick to respond to any issues, their professionalism is second to none."
James Zagarella
General Manager of Dr Hodgkinson Clinic

"Enquiries have gone crazy and the number of enquiries has increased three-fold ever since they started 6 months ago. The team and Huyen have been very responsive to support us along the way with our IT problems, they are very thorough and results-driven with their work. We would highly recommend them."
James Nadin
CEO of ICCM & Crown Clinic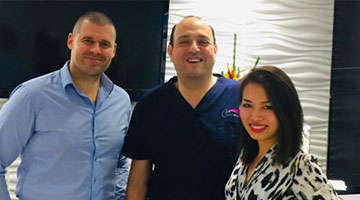 "We found that we are spending almost one-fourth of our previous budget and getting double the conversion which is a great deal to achieve in a short period of time."
Dr Mark Attalla
Cosmetic Surgeon / Owner of Chelsea Cosmetics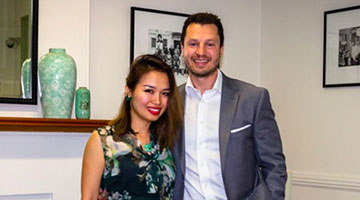 "We've seen a significant increase in our website traffic by over 200%, we've gone from having 12 enquiries to anywhere from 50 to 100 enquiries in a month, while consistently filling our list times at the hospital."
Dr Michael Yunaev
Cosmetic Surgeon, Specialist Breast (Oncoplastic)

"Over the last 12 months we have increased the web traffic by over 100% and also increased the conversion by over 100%."
Dr Naveen Somia
MBBS, PhD, FRACS Plastic Surgeon

"The number of requests for consultations is at least doubled from the last 5 months, which is a very good sign. I've enjoyed working with both principles."
Dr Darryl Hodgkinson
Plastic Surgeon / Owner of Double Bay Day Surgery
GET A FREE SEARCH ENGINE
OPTIMIZATION ASSESSMENT!