Hi, I'm Huyen
Our work (and this site) is devoted to sharing ideas, tools and resources that will help you automate, grow and scale your practice.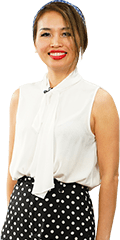 I don't mean to pick on you.
But I just can't stand by and watch you make these mistakes on your online marketing.
I'm sure you understand. You do, after all, we want to work less and make more money, right?
You see, one can't become an online marketing expert just by using Twitter or Facebook. You actually have to know how marketing works, and why people buy.
Before I start rambling too much, let's get going!
There are many mistakes in implementing online marketing but in this article, I mainly focus on the strategic level of online marketing mistakes and here they are…
Know what you're after? Jump to the section:
1. Marketing to Anyone and Everyone – Not knowing who your target audience is precisely
2. Don't have a business strategy in place: clarity on your direction, your plan and goal, your niches
3. Ignoring SEO and Relying Solely on Paid Advertising
4. Not Utilising Email Marketing and Building an Email Subscriber List
1. Marketing to Anyone and Everyone – Not knowing who your target audience is precisely
Every medical practice needs a marketing strategy, and it's almost always the last thing to get done.
I define marketing as who, what, where, when, why and how healthcare practices interact with their target audience.
No, your target is not 'everyone'
No matter what product you sell or service you deliver, more targeted marketing will give you a better return on investment. Targeting a specific audience places you in front of them more often, with messages that touch them emotionally.
If you try to be everything to everyone, your message becomes vague and will have less impact.
It's easy to fall for the trap of promoting Facebook pages and using social media as if they are the only effective advertising methods. Remember these tactics only make sense if your customers are on Facebook.
A good SEO ranking only helps you if people are looking for you on the Internet. What if your customer likes to get information about your kind of practice from their friends? What if they only use the Internet for e-mail?
Branding expert Todd Friedman writes:
"The more you can define not only the demographics — like age, gender and household income — but also the type of person (psychographics), including attitudes, tendencies, and preferences, the more you can directly speak to your audience. Owning a specific market's mind share is the key."
A plastic surgeon might think their target audience for his "breast enlargement" surgery is for anyone who has small breasts, so how does he craft a marketing message that will resonate with
Girls in their twenties who are dating, working in the city, like travelling, dining out, clubbing and looking for future husbands
and
A mother of two kids who is looking for some solutions for her after baby breasts and to regain her confidence at the same time?
The simple answer is he can't craft a laser targeted message that will appeal to such divergent demographics.
When you try to do that, you're really marketing to no one.
So that means in this and every case, you need have a clear picture of the customers who are the targets of your products/services.
What are their needs and wants?
What are their pain points?
What are their problems?
What are their hopes and dreams?
What are the reasons they buy? Are they rational or emotional?
Consequences of vague target audience definition:
Waste of money, time and effort creating a marketing campaign that was not tailored and promoted to the right audience
Cannot achieve optimal results, return on investment (ROI)
Cannot stand out from the crowd of mediocre medical practices on the market
2. Don't have a business strategy in place: clarity on your direction, your plan and goal, your niches
Take a moment to think about your business and then ask yourself -what is the most important word in business?
My clients give me a lot of different answers including money, investment, products, customers, "passion" and they said all sort of different things…
These are all good words but they are not THE word, there is ONE word that needs to be central to everything you do within your business, this is the word that everything else falls beneath.
Without allocating time and a great deal of thought to this word, you will never be able to take your  practice to the next income level., that word defines business and is the most important word in business I should say is "strategy."
"If you don't know where you're going, any road will take you there."
– Lewis Carroll, as paraphrased by George Harrison
Time and again when I ask medical practices about the type of strategies they use, I find that many of them don't have a business strategy in place.
That is totally understandable. Some of them don't have a marketing background so it's only natural that they need some help and guidance.
But when they go on internet and search for solution "business strategy for small business", here is what they will find on Google's first result
Figure 1: First result on Google when I searched for "business strategy for small business"
NO!
Sorry Infusionsoft, even though I quite like your software you have just misled many small businesses with your tactical advice. This is not business strategy!
With no great strategy in place, you will lack the clarity needed to align your efforts to ensure that you are going in the right direction. That is  to make the money that you deserve and your family needs.
A strategic plan points the way forward for your business; strategy is about
Who are you and how you position yourself in the market place?
What value do you deliver that is going to be unique to your customers and distinct to your market place
How  are you going to operate in the strategic way to serve that market place
Where do you want to be in the next 5 years?
What goals you want to accomplish?
What size of business do you want to become?
How can you scale the business to that level?
Who are your ideal customers and how do you target them?
What are your key differences? What are your niches? What is your value propositions? What is your positioning?
How can you leverage your strengths, diminish weaknesses, seize opportunities and deal with potential threats?
Is there a current marketing strategy to guide all of your marketing efforts?
What particular set of activities do you plan to implement in order to target and maintain your niche customers and compete with existing competitors in the market?
"Strategy is about being different, choosing different set of activities from your rivals in order to deliver a unique mix of value," according to Michael E. Porter, a world-leading economist, founder of the modern strategy field and a professor from Harvard Business School,
Do you want to position yourself on price or as a quality provider in the market?
Is your company one that charges at higher levels than other similar suppliers but delivers super high quality products or services and customer service?
If that is the case and you're considering running a discount promotion campaign reliant upon  bombarding your audience with discount promotional  emails or annoying sales-pushy pop-ups whenever visitors land on your website within the first second, this  may counteract the sophisticated and high-end service positioning that your company is trying to establish in the  audience's mind..
Therefore, your online marketing campaigns should be aligned with your overall business strategy in order to maintain consistency of your company's positioning and goals.
 Consequences:
Hard to sustain the business in long-term both online and offline.
Difficult to cope with the potential threats and changes from the market
3. Ignoring SEO and Relying Solely on Paid Advertising
Instant sales are indeed tempting. Paid advertising can bring you sales but they can be quite costly considering that Google Advertising continues to get less affordable.
Whenever you stop pouring money into advertising, your website becomes invisible to internet users.
Shouldn't You Use PPC At All?
Just because PPC has a direct cost – doesn't necessarily mean that a business should  avoid PPC.
Ultimately, the decision to use PPC will largely depend upon how far your marketing budget stretches and a certain ROAS (Return on Ad Spends) you are willing to accept.
Typically, a medical practice has to be able to afford to spend $50-$100 per day on advertising. Spending anything less than that will risk getting a low return on investment.
It is essential to understand that not every advertisement clicked convert into a lead or a sale.
PPC has its advantages and can even play an important role in informing your SEO process and strategy because it will tell you what keywords are converting.  You can then focus on what SEO elements to promote harder.
Is Natural Organic SEO Better Than Pay Per Click?
On the surface, SEO seems to be a much better alternative than PPC (Pay per Click). And even if you select to make PPC central to your advertising strategy, there are  many reasons that SEO is a vital part of your overall strategy.
The principle advantage of SEO over PPC is that statistically, it has been shown to deliver better traffic and more genuine leads. In fact, many searchers have taught themselves to simply ignore "paid results" when browsing the internet or searching for answers on Google.
There's a lot of evidence that indicates that it is far more likely for "Natural Search" website visitors to trust you, your medical practice, and your products & services.
A high Google ranking for a keyword phrase is a sign indication that you're a credible important player in your industry. These are the major advantages to SEO.
Besides, a well search optimised website helps provide good user experience, which is currently one of Google's ranking factors.
And as you know a good user experience on your website is also positively correlated to Google's ranking, higher conversion rate, in other words, better business outcomes.
Don't be fooled into thinking that SEO is free. It doesn't matter how you look at it, SEO comes at a price - either in your own time or the money you need to invest in engaging the right person to do the job properly for you.
Consequences:
Paid advertising brings quick sales but can't raise your medical practice to another level
Not able to sustain the business in the long term
4. Not Utilising Email Marketing and Building an Email Subscriber List
The money is really in the list.  Consistently reaching and engaging with your target audience via social channels like Facebook, Twitter and Instagram is not a free option.
Having your own subscriber list and being able to reach them on your own terms is a valuable asset for any medical practice.
Here are some fundamental issues when an email list is not utilised;
Your website has a good flow of traffic but visitors come and go.
You do not retain frequent website users and lose quality leads when they are ready to buy.
Your current customers are not being taken care of by you. You would have a  higher chance to attract their attention, cross sell, up sell or acquire more sales with price promotions but you as haven't engaged with them effectively through email marketing the chance has gone begging.
According to The Chartered Institute of Marketing, it costs between 4 and 10 times more to acquire a new customer than it does to keep an existing one.
According to MarketingCharts.com, email marketing has been the most effective and least difficult digital marketing tactic:
Figure 3: Email, Blog and SEO are the top most effective inbound marketing tactics
If you're not using email to communicate marketing messages to your client list, you should be doing so.
It may be just a follow-up email after they sign up on your newsletter and initial phone call or meeting. Or it could be more marketing oriented, trying to expand or encourage repeat business.
Have an email list capturing system in place so you can collect all the prospects email addresses and then you can email them your latest offers or blog article.
Communicating via email on a one-to-many basis has many advantages including being:
low cost,
easy to deploy,
quick to implement,
precision targeting; and
the ability to personalise.
It is a great strategy to segment your email list by their services of interest right from the beginning. That way, you can send them relevant content while cross-selling, up-selling or down-selling them other services.
You can segment them by the type of services they are interested in or the type of content they indicate that they like when subscribing to your email list.
And don't be afraid to use video email, video is a great way to build that trust. It can be shot from a webcam on your computer, or shot with a phone as you show off some new product or explain a new service you're offering.
But pay attention to when you send the messages and how engaging you make them.
You can also update people throughout the year with tips, news, and updates about your medical practice.
-  "There is a lot of buzz surrounding marketing channels like mobile and social. However, neglecting email marketing is a costly mistake," says Eric Stahl, senior vice president, product marketing, Salesforce Marketing Cloud. "As the lines between sales, service and marketing blur, email remains the customer journey's connective tissue"
Consequences:
Lose chances to retain website users and nurture and attract new leads
Lose chances to maximise sales by neglecting existing customers
Conclusions:
In this article, I have pointed out some basic online marketing mistakes on strategic level.
Marketing, either online or offline follows a similar approach when it comes to strategy – which is finding your position in the crowded market and drawing out the way to get there fast.
In the next article, I will show you more costly mistakes on tactical or implementation level so you can grasp a full picture of the online marketing scene.
Have you happened to know any strategic marketing mistakes that you want to share? I am keen to hear from you.
Hi, I'm Huyen
Our work (and this site) is devoted to sharing ideas, tools and resources that will help you automate, grow and scale your practice.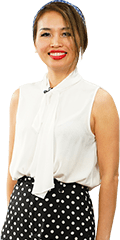 IF YOU WANT TO DIVE DEEPER INTO OUR WORLD, THESE LINKS LEAD THE WAY