Google
GOOGLE ADS
Why They're Worth Getting Right
For every $1 a business spends on Google Ads, they receive $8 in profit. (Google Economic Report, 2020)
Small businesses that use online ads and data analytics grow their revenue 4x higher than less digitally advanced businesses. (Google Economic Report, 2020)
Google display campaigns reach 80% of internet users around the world (Google Benchmarks and Insights)
The top 3 ad spots acquire 40% of the entire search page's clicks (Wordstream)
98% of searchers select a business on page 1 of their results (Brightlocal)
What
WHAT DO GOOGLE ADS &
PPC ADVERTISING OFFER YOU?
Targeted reach
Now you can advertise to people searching on Google. Even if you already are appearing in Google's search results, Google Ads can assist you to find new audiences using Google's advertising network.
Greater control
You can continually edit your ads and adjust your budget to achieve the results you desire. You also have the flexibility to display a variety of ad formats and even target your ads to specific geographic locations and even languages.
Measurable value
You're only charged when people click your ads with Pay Per Click. This means your advertising budget is going to stretch further as every cent of your budget is aimed at bringing new prospects to your business.
Why
WHY USE
GOOGLE ADS & PPC ADVERTISING?
Results are immediate as search engines will show your ad instantly
You immediately know if it's working. Fees are transparent
You only pay when someone clicks on your ad and lands on your website
Managing your daily budget is a simple process. Unlike other media channels, you can calculate your ROI with precision.
W
WHAT YOU WILL GET FROM
OUR GOOGLE ADS SERVICES
Keyword research
Set up ad campaign groups & structure
Ad scheduling and targeting
Landing pages & split testing
Bidding for ads
Monitor analytics for bids, site & conversion
Ongoing development of bid tactics
Add and subtract terms from the keyword list
Refinement of landing pages & ad copy
A monthly written report on analytics
Recommendations & planning for coming months
Introduce additional paid channels (as appropriate)
Why
WHY CHOOSE US
FOR GOOGLE ADS SERVICES
Our approach to PPC is simple: No matter how much you spend, buy the most valuable traffic first.
Our dedicated focus on earning more income per click produces real results for our PPC advertising clients: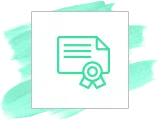 Certified Google Partner
We have been certified as one of the Google Partners in Australia
More Traffic
We build, tune and manage campaigns that consistently deliver more traffic at the same or lesser costs.
Better Traffic
We don't sacrifice quality for quantity. Our campaign setup and management tactics deliver more of the highly qualified traffic that our clients need.
Lower Costs
We're specialists in identifying and reducing inefficient PPC spending. There's simply no reason to pay more per click or customer acquisition than you need to.
Higher Return
Our campaigns achieve ROI that make our clients look like rock stars to their boards and bosses. We build campaigns that are not only effective and efficient but driven by our client's business goals.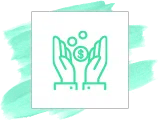 Fast Project Payback
Our clients find that our Google Ads Accelerator projects pay for themselves very quickly, often within the first month.
How To Run
WE KNOW HOW TO RUN
MEDICAL AD CAMPAIGNS - PROFITABLY
We designed our agency to solve the core challenges medical practices face when they attempt to run a profitable Google Ads campaign.
Our proprietary targeting methods means we reach your core audience while being 100% compliant with all Google Ads Policies.
Turbocharge
We Turbocharge
Your Campaigns
Medical marketing is all about showing your ads to the right audience, at the right time, in the right location. Our advanced targeting systems are designed to work within the restrictions of medical marketing on Google.
Deliver
We Deliver
Quality Leads
Quality leads are the lifeblood of your business. Keep them flowing. Generate as many qualified leads as you need to hit your business goals – profitably, ethically, on-demand.
Speak
We Speak to Your
Specific Audience​​
Build and broadcast a name you are proud of. Develop a full suite of branded assets. Run trust-building advertising. Actively manage your online reputation.
C
CUSTOMER STORY
Chelsea Cosmetics had the goal to increase the number and quality of leads coming through Google Ads and to minimize Cost Per Lead.
At OMD we used the SKAG Google Ads Strategy to ensure the ads copy is directly matching the users' search queries, and increase the ads click-through rate. Another successful strategy we implemented was with bidding, and our negotiation process with Google which helped us make sure that we don't overpay Google and together with the SKAG structure, we could control the CPC moving forward of the keyword very well, and know the exact real cost of a particular keyword.
As a result, we achieved a 146% increase in leads and Reduced Google Ads cost to 1/4 of the previous budget.
"We found that we are spending almost one-fourth of our previous budget and getting double the conversion, which is a great deal to achieve in a short period of time."
Dr Attalla. Chelsea Cosmetics.
Google
GOOGLE ADS SERVICES
WE OFFER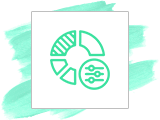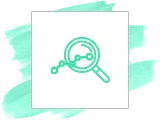 Google Dynamic Search Ads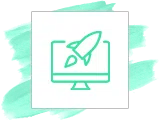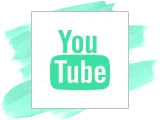 5 Step
OUR 5-STEP GOOGLE
ADS PROCESS
Check Your Compliance
We make sure your service, facility, and initial ad copy fall within Google's regulations on medical marketing. We know their rules by heart, but we will often contact Google support directly before launching your ads to make sure your account won't break any rules.
Establish Your Tracking Systems​
We set up every system we need to track your ad outcomes, verify you are delivering profitable leads, and improve your cost-per-acquisition over time. We deploy a suite of systems that integrate with each other to track conversions, record each lead's visit on your site, and upgrade your site's overall performance.
Analyze Your Competitors​
We analyze your competitors to find gaps in your market that you can easily fill. We review two sets of competitors: your direct competitors (other practices in your area going after the same patients) and your indirect competitors (other companies who are just advertising the same treatments as you). We identify your lowest-competition services that you can advertise at the greatest profit right away.
Run Your First Profitable Ads​
We run multiple ad groups for the services you wish to prioritize. We deliver you an initial set of profitable leads, all while collecting critical real-world data on how to best find, attract, and convert your ideal customers. We will begin to expand your ad campaigns to new services and patients, but only after we know for certain how to pull them in at a profit.
Continuously Improve And Develop Your Campaigns​
We will continuously improve your profitable ad campaigns. We deploy a suite of proven processes that will weed out your bad leads and prioritize your highest-converting patients. We monitor and improve each ad's quality score and the profitability of each of your services. Most important, we provide strategic monthly reporting filled with easy-to-action advice on how to continue to grow your practice. We are constantly on the lookout for new ways of generating high quality, low cost leads for you.
OUR SUCCESSFUL CASE STUDIES

What
OUR CLIENTS SAY
"The number of requests for consultations is at least doubled from the last 5 months, which is a very good sign. I've enjoyed working with both principles."
Dr Darryl Hodgkinson
M.B. B.S. (Honors II) F.R.C.S (C), F.A.C.S. , F.A.C.C.S. Plastic Surgeon
Owner of Double Bay Day Surgery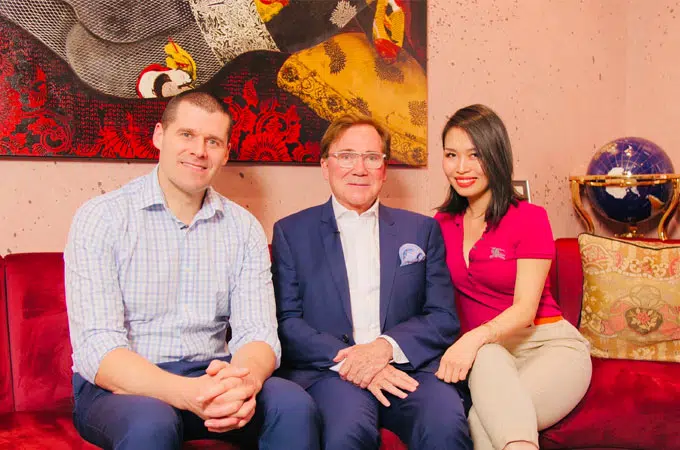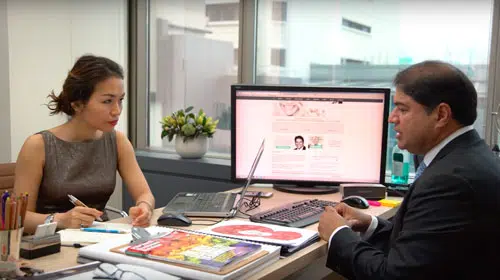 "Over the last 12 months, we have increased the web traffic by over 100% and also increased the conversion by over 100%."
Dr Naveen Somia
MBBS, PhD, FRACS Plastic Surgeon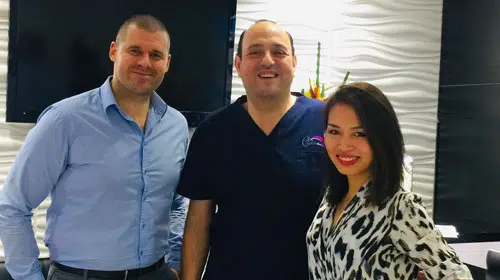 "We found that we are spending almost one-fourth of our previous budget and getting double the conversion which is a great deal to achieve in a short period of time."
Dr Mark Attalla
Cosmetic Surgeon
Owner of Chelsea Cosmetics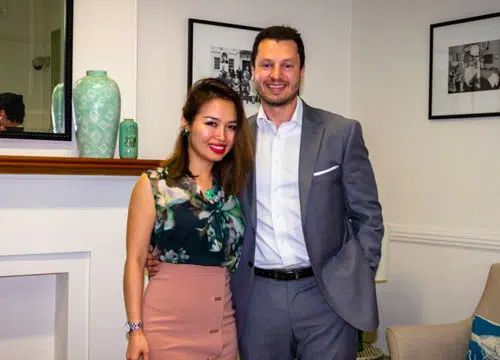 "We've seen a significant increase in our website traffic by over 200%, we've gone from having 12 enquiries to anywhere from 50 to 100 enquiries in a month, while consistently filling our list times at the hospital."
Dr Michael Yunaev
Cosmetic Surgeon,
Specialist Breast (Oncoplastic)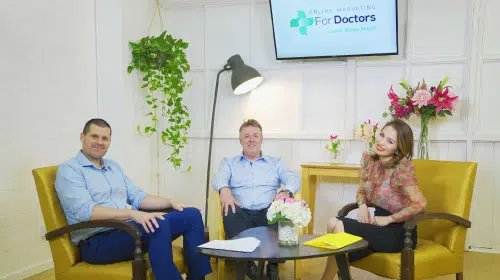 "Enquiries have gone crazy and the number of enquiries has increased three-fold ever since they started 6 months ago. The team and Huyen have been very responsive to support us along the way with our IT problems, they are very thorough and results-driven with their work. We would highly recommend them."
James Nadin
CEO of ICCM & Crown Clinic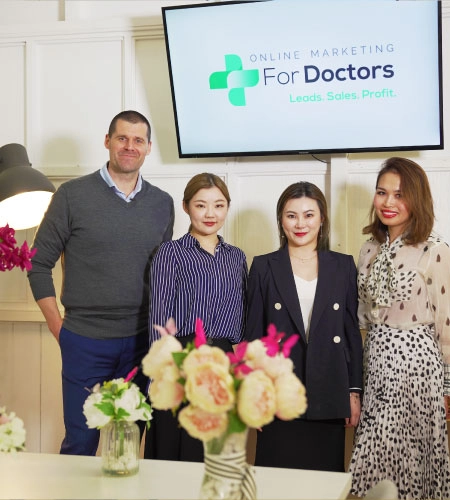 "We've seen a significant increase in our website traffic and enquiries by over 300%, with an obvious uptake in new patient enquiries and conversions coming through the clinic. We've seen a complete turnaround in our online presence in several spaces that we are advertising in."
Ms Christy Xuan
Owner of Lumiere Beauty Clinic
STILL HAVE SOME QUESTIONS?
If you are running a digital marketing campaign and somehow it hasn't worked well, why don't you schedule a Private Performance Audit Check with us today? So we can show you how it works and give you a clear roadmap on how to double your number of patients in the next 12 months?
IF YOU WANT TO DIVE DEEPER INTO OUR WORLD, THESE LINKS LEAD THE WAY