The Online Presence Analysis lets us look into how your medical practice is doing online. We will look at your website design, functionality, and content. We will also look into your ideal keywords and locations in respect to your competitors in relation to your competition.
We will analyze your web presence in great detail so that you will ultimately be able to pinpoint your strengths and weaknesses.
KEY PART OF ONLINE
MARKETING STRATEGY
We begin working before we even meet, by analysing your target market and checking out your website and AdWords campaign as if we were a potential prospect. Once we meet on a phone call, we will ask you some questions to understand your goals and challenges.
Once we have a good snapshot of your business, we will give you an AdWords campaign performance audit check so you can increase more visibility online and generate more visitors and potential patients to your website.
WHAT DOES AN ONLINE PRESENCE
ANALYSIS INCLUDE?
On-page and Off-page analysis
Competition comparison
Content reporting
Where you stand when searching keywords related to your website
Social Media presence
Brand's visibility among search engines
Design and functionality of your website
Competitor analysis
Web-traffic analysis & increasing traffic
Ideas to gain more medical practice
YOUR ONLINE PRESENCE
EVALUATION CONSISTS OF:
A video review of our proprietary 30-point an analysis
A detailed summary of our findings, recommendations and resources
A 30-minute phone consultation
Free email follow-up to insure results
W
WHY ONLINE PRESENCE
ANALYSIS IS IMPORTANT:
If you have never monitored your presence on the Internet to see how well your marketing activities are working, you should do one now to set a baseline for measuring your improvement over the next few months. As you increase your visibility, great things can happen for your medical practice.
What have I missed? Is there something else we should include in this analysis? let us know how well you are doing.
OUR SUCCESSFUL CASE STUDIES
WHAT OUR
CLIENTS SAY ABOUT US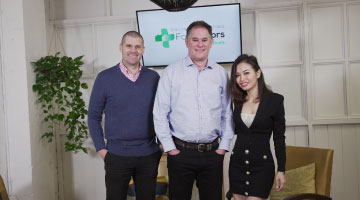 "They have methodically transformed my digital presence and my sales have gone through the roof. I have not been disappointed and to be honest, they have exceeded my expectations. I look forward to a long relationship with OMD."
Dr Geoff Cashion
Owner of Vasectomy Australia
"We've seen a significant increase in our website traffic and enquiries by over 300%, with an obvious uptake in new patient enquiries and conversions coming through the clinic. We've seen a complete turnaround in our online presence in several spaces that we are advertising in."
Ms Christy Xuan
Owner of Lumiere Beauty Clinic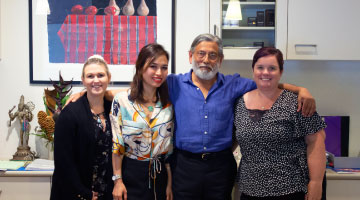 "They put together a comprehensive strategy and plan to improve our digital marketing presence (SEO, PPC ads, Website Content and Landing Pages), and so far we can see obvious improved results from the work that they have done."
Dr Chandran Arianayagam
Plastic Surgeon/Owner of PCLS Coffs Harbour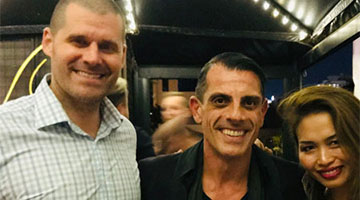 "It's now been 4 months and I am nothing but impressed with this team. They've delivered above their projections and continually over-deliver on their promises. The team is quick to respond to any issues, their professionalism is second to none."
James Zagarella
General Manager of Dr Hodgkinson Clinic

"Enquiries have gone crazy and the number of enquiries has increased three-fold ever since they started 6 months ago. The team and Huyen have been very responsive to support us along the way with our IT problems, they are very thorough and results-driven with their work. We would highly recommend them."
James Nadin
CEO of ICCM & Crown Clinic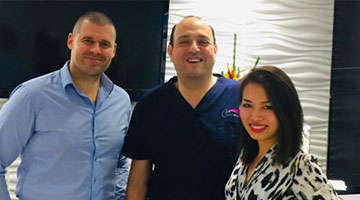 "We found that we are spending almost one-fourth of our previous budget and getting double the conversion which is a great deal to achieve in a short period of time."
Dr Mark Attalla
Cosmetic Surgeon / Owner of Chelsea Cosmetics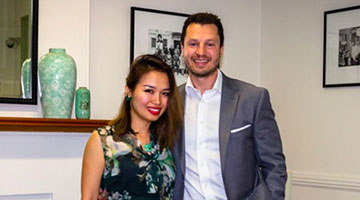 "We've seen a significant increase in our website traffic by over 200%, we've gone from having 12 enquiries to anywhere from 50 to 100 enquiries in a month, while consistently filling our list times at the hospital."
Dr Michael Yunaev
Cosmetic Surgeon, Specialist Breast (Oncoplastic)

"Over the last 12 months we have increased the web traffic by over 100% and also increased the conversion by over 100%."
Dr Naveen Somia
MBBS, PhD, FRACS Plastic Surgeon

"The number of requests for consultations is at least doubled from the last 5 months, which is a very good sign. I've enjoyed working with both principles."
Dr Darryl Hodgkinson
Plastic Surgeon / Owner of Double Bay Day Surgery
STILL HAVE SOME QUESTIONS?
Why don't you schedule a complementary strategy call with us today? So we can show you how it works and give you a clear roadmap on how to double your number of patients in the next 6 months?
IF YOU WANT TO DIVE DEEPER INTO OUR WORLD, THESE LINKS LEAD THE WAY