DO YOU WANT TO
Receive More Doctor Referrals
TO YOUR PRACTICE?
This ebook will reveal:
The secrets that many successful practices out there are using right now to grow their referral base.
The most practical tips that healthcare professionals leverage to grow a consistent and engaging referral tribe without spending TOO MUCH time.
Some new advanced techniques that you might not have heard of before that some practices are already using successfully to SCALE UP their referral building and nurturing process.
Just click on this button and we will deliver this ebook to your inbox.
Your information is 100% secure with us and will never be shared with anyone. Double-check your email for accuracy to ensure you receive access to the information. When you request your ebook, you'll also receive the Online Marketing For Doctors Marketing Tips email newsletter completely free.
Copyright © Online Marketing For Doctors
So download it now and let me know which secrets worked best for you. I can't wait to hear from you or to catch up with you soon on our upcoming Podcast channel.
To Your Success,
Huyen Truong
Search Marketing Director
HERE'S WHAT SOME OF MY CLIENTS HAVE SAID ABOUT
HOW I'VE HELPED THEM
DR. HODGKINSON
"The number of requests for consultations has at least doubled in the last five months, which is a very good sign. We're very impressed with how much detail they put into the plan, how they projected what they might be able to achieve for us. I've enjoyed working with both principles. We look forward to the future, as right now the present is very positive for us."
Dr. Darryl Hodgkinson / MBBS (Honors II) FRCS (C), FACS, FACCS, Medical &
Plastic/Reconstructive Surgeon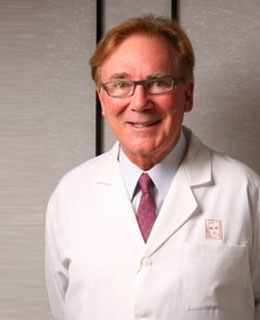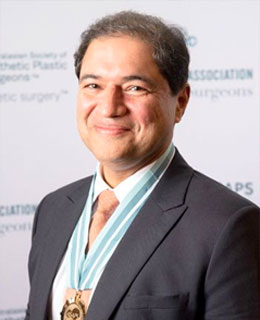 DR. NAVEEN SOMIA
"What I saw was the ranking slowly starting to climb and we were very happy with the way the rankings were going, especially for some of the keywords that I wanted to be on the first page of Google. That translated into a lot of visitors coming to my website. Over the last 12 months, we have increased the web traffic over 100% and also increased the conversions by 100%. And so far, I'm happy with the progress that we have made. And the one nice thing about Huyen is that every time she had the option to go with the more expensive version, she always recommended the cheaper version with the view of adding value to me as the client, which is very reassuring and a lot different from what my experiences have been in the past."
Dr. Naveen Somia/ MBBS, PhD, FRACS Medical & Plastic/Reconstructive Surgeon/ ASAPS President
CHELSEA COSMETICS MELBOURNE
"Online Marketing For Doctors have lowered our marketing budget, and we're getting much better conversion, which is a big difference between working with them and other SEOs. They didn't change the whole website, but they organized the website in a way that is easier for the clients to go through, and I think that helped to improve the time clients spent on the website, which reflects on the ranking and reflects on the performance of the website. We found that we are spending almost one-fourth of our previous budget and getting double the conversion, which is a great deal to achieve in a short period of time."
Dr Mark Attalla – Cosmetic Surgeon/Owner of Chelsea Cosmetics Melbourne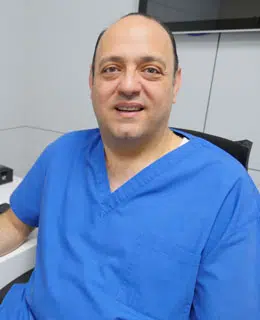 BREAST AND BODY CLINIC
"Online Marketing For Doctors has made a significant change in my business over the last 12 months. The success didn't happen overnight and it required a tremendous effort from the OMD team. We've seen a significant increase in our website traffic by over 200% with an obvious uptake in new patient enquiries and conversions coming through the clinic. We've seen a complete turnaround in our online presence in several spaces that we are advertising in. We've gone from having 12 enquiries to anywhere from 50 to 100 enquiries in a month while consistently filling our list times at the hospital, which is a huge improvement. And more so, the leads that are coming in are more serious, with more intention to book in a surgery than previously, which is making it easier for us to convert them into a patient. Overall, I've had a very good experience with OMD and would highly recommend them to you, and I hope that you can succeed like that."
Dr. Michael Yunaev/ Specialist Breast (Oncoplastic)/ Cosmetic Surgeon/
Principal Doctor at the Breast & Body Clinic
CROWN CLINIC
"We have been using the Online Marketing for Doctors team for almost 6 months now and we are very happy with the results. They put together a comprehensive strategy and plan to improve our digital marketing presence (SEO, PPC ads, Social Media, Website Content and Landing Pages), and so far we can see obviously improved results from the work that they have done. Enquiries have gone crazy and the number of enquiries has increased three-fold ever since they started. The team and Huyen have been very responsive to support us along the way with our IT problems, they are very thorough and results-driven with their work. We would highly recommend them."
James Nadin/CEO of Crown Clinic