Hi, I'm Huyen
Our work (and this site) is devoted to sharing ideas, tools and resources that will help you automate, grow and scale your practice.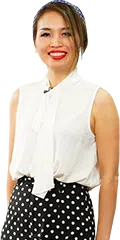 In this podcast, we interview Dr Mark Attalla from Chelsea Cosmetics Melbourne and learn how Dr Attalla increased his new patient conversion rate from 50% to 90%.
About Dr Mark Attalla [1:02]
His initial consultation experience [2:45]
Paying attention to the small details [3:40]
It is a full team effort [5:39]
Learning from the clients [8:03]
No one-size-fits all solution [9:42]
He shares his online marketing tips [14:25]
Dr Attalla completed his MBBSa from Alexandria University of Egypt in 1987 then completed his general surgery training in a teaching hospital in Egypt. After completing his Master's Degree in General Surgery, he made the decision to move to Australia where he received his intensive training in various types of cosmetic surgery procedures guided by the best cosmetic surgeons from Australia and overseas.
With over 20 years of experience, he places patient safety and satisfaction as his top priorities. He is a fellow of the Australian College of Cosmetic Surgery and also a member of the International Society of Stem Cells Research at the Australasian Society of Stem cells Research.
____________
Chelsea Cosmetics Melbourne
You can find out more about Dr. Mark Attalla and the dedicated, highly-experienced and patient-focused paramedical staff and administrators at Chelsea Costmetics who are all committed to delivering the highest quality of care. Get in touch with any questions you have by calling them at (03) 8822 3472.
IF YOU WANT TO DIVE DEEPER INTO OUR WORLD, THESE LINKS LEAD THE WAY