Hi, I'm Huyen
Our work (and this site) is devoted to sharing ideas, tools and resources that will help you automate, grow and scale your practice.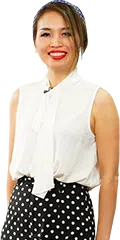 Apr 22nd, 2019
Thanks for listening to the show and downloading these show notes to further help your understanding of the podcast and the material contained within.
Guest Introduction:
Patients in Central Florida turn to trusted vascular surgeon Obinna Nwobi, MD, for all their vein and artery concerns. His practice, Vein Health Clinics, has two convenient locations in Oviedo and Winter Haven, Florida. While completing a double major in English and chemistry in his undergraduate studies at East Tennessee State University, the field of vascular surgery called to Dr Nwobi. He then earned a master's degree in public health from Johns Hopkins Bloomberg School of Public Health in Maryland, focusing on health care management and international health. He went on to earn his medical degree from the University of Tennessee College of Medicine.
Dr Nwobi completed his internship and residency in general surgery at the University of Medicine and Dentistry of New Jersey. After completing his fellowship in vascular surgery at the Vascular Group PLLC and Albany Medical Center in New York, Dr Nwobi chose to practice medicine in an underserved area of Florida.
Throughout his career, Dr Nwobi has helped patients through the Indian Health Services system and Veterans A airs Hospital, while continuing to work at several large private and public hospitals. Dr Nwobi is a Registered Physician in Vascular Interpretation, which provides him with specialized training in reading and interpreting all types of vascular ultrasounds.
He is also board certified in vascular surgery. As a physician who's passionate about serving the underserved, Dr Nwobi dedicates as much time as possible to medical missions. He has helped countless patients in Nigeria and provided medical care for patients who cannot afford treatment. Because Dr Nwobi is genuinely passionate about patient care and has extensive expertise in the most complex vascular conditions, he is trusted throughout Central Florida.
To learn more about Dr Nwobi, his practice the Vein Health Clinic, please visit their website here.
---
Information Explored in the Podcast:
The following is just some of the information that we've covered in this podcast, in case you wanted to skip ahead and explore a specific topic.
About Dr Obinna Nwobi [1:45]
Explaining A Direct Response Marketing Campaign [4:26]
Getting In Front Of Your Audience [7:10]
His Favourite Part Of Direct Marketing [9:10]
Saving Money With Direct Marketing [10:12]
Innovative Campaign Ideas To Improve Success Rate [11:21]
The Powerhouse Tool For His Direct Marketing Campaign [13:18]
The Value Of A Good Sales Team [15:18]
His Number of Touchpoints To Convert A New Lead [16:57]
His Criteria For Success Using A Direct Marketing Campaign [19:18]
His Strategy Dealing With The "How much does it cost?" Question [24:13]
---
Links Mentioned in the Podcast:
Vascular Health Center:
https://www.veinhealthclinics.com
Webinar Marketing System Online Course
https://onlinemarketingfordoctors.com/webinar-marketing-system/
---
The Online Marketing For Doctors podcast is designed to help you, the motivated healthcare practitioner, to implement clever effective marketing ideas that you can use to GROW and SCALE your practice into the empire it deserves to be.
Our podcast not only inspires you but provides clear steps for rapid, profitable action.
If you found this podcast interesting, please share it with your contacts and subscribe to our channel so we can send you notifications of our latest releases.
We'd also love to hear from you about the topics that are important to you! What do you want to learn more about? We've created a small 1-minute survey to help us learn more about the topics that matter to our healthcare professionals.
And if you'd like to be one of our guests on the show, we'd love to hear from you. Please fill out this form so we can contact you to organize you getting onto the show.
Hi, I'm Huyen
Our work (and this site) is devoted to sharing ideas, tools and resources that will help you automate, grow and scale your practice.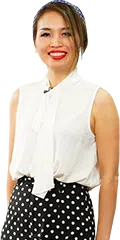 IF YOU WANT TO DIVE DEEPER INTO OUR WORLD, THESE LINKS LEAD THE WAY