Hi, I'm Huyen
Our work (and this site) is devoted to sharing ideas, tools and resources that will help you automate, grow and scale your practice.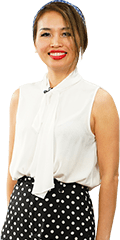 Since Google Panda and Google Penguin have been rolled out over the past two years, the SEO landscape has changed dramatically. At Online Marketing For Doctors, we've worked with a significant number of healthcare practices websites suffering some form of a penalty, with the majority being manual penalties due to unnatural links. Over time, we were able to recover 95% of these practice websites. This brief guide will dive into our key takeaways and lessons from recovering these websites. By the end, you'll know how to recover from a Google Penalty.
There are two major kinds of penalties: Google Panda and Google Penguin.
Google Panda
Google Panda hit the US market in February 2011, and rolled out globally in April of the same year. The attention was to lower the rankings of low quality or 'thin' websites, and it was an algorithm level, which hit sites at a domain, rather than a page level.
If you have been affected by a Google penalty, it's highly likely your traffic may look similar to this graph.
Moz put together a useful Algorithm Change History timeline, indicating when all historic Google updates have occurred. You can map this against your own traffic graph to diagnose a Panda/Penguine penalty.
Google Penguin
In April 2012, Google Penguin was released. Its aim was to devalue websites that had been using blog networks, article spinning, blog spamming. Google Penguin is an algorithmic update, meaning you will have to wait until it is run to see if changes you have made help you recover from it. So far there have been five Penguin updates:
Penguin 1, 24 April 2012
Penguin 2, 25 May 2012
Penguin 3, 9 October 2012
Penguin 4, 22 May 2013
Penguin 5, 04 Oct 2013
In this article, I will be covering the instructional steps and tips to help you recover from the most popular Google penalty – Google Penguin's manual penalty.
When do you know that you have received a Google Penguin's manual penalty?
-   Suddenly disappear from search results for keywords that the website is ranking for, even for brand name keyword
-   Any page on positions you had are slipping back to page five or six without any action on your part.
-   Traffic suddenly plummets noticeably (you can check it via Google Analytics)
-   Receive a message from Google via Google Webmaster Tool account about Google's decision on giving you a manual spam action. The message sent to you tends to be arriving to your inbox later than sudden disappearance of your website from search results. (if any of you haven't signed up for this account, I highly recommend creating one, you can use the existing Google account for your Google Analytics and Google Plus Local for easier management).
If it is a worse case, you will see:
-  The entire website has been removed from Google's cached search results overnight.
-  Running a site search – site:yourdomain.com keyword – yields no results.
-  Your listing – when you eventually find it in Google – is for a page on your site other than the home page.
How to Recover from Google Penguin and Unnatural Link Warning
There is no way out of Penguin or Unnatural links without removing and/or disavowing links. Disavowing links is the process of telling Google you don't want certain links associated with your website. This can happen when webmasters have engaged in link building techniques that have been classified as spam by Google.
Typically, the first thing a webmaster will do is attempt to remove all links they feel are breaking Google's rules. But often there are links webmasters simply cannot remove. To help, Google released the disavow tool to allow webmasters to upload a file of all links they feel are breaking Google's rules -- and have them disavowed. Here are some quick tips to help you use the tool and recover links.
- Start link removal process, document the process via share Google docs to show your communications with webmasters of to-be-removed links
-  Upload a .txt file (using Notepad) of all the links that can't be removed due to the nature of the sites (blank websites, no response from webmasters after 3 attempts of contact) to the appropriate Google Webmaster tool account.
-  When appropriate, disavow at domain level within the text file (e.g."domain:spamsite.com")
-  Explain the reason why you want these links to be disavowed for every single domain and its urls
-  Compiling all link data will only give you 60% of what Google sees -- so keep refreshing the data every two weeks to find new links.
-  Check for white space at the end of lines within the file -- this will invalidate the file.
Below is an example of a disavow file:
 Submitting a Reconsideration Request
If you have a manual penalty, or you suspect you have a manual penalty, then you will have to go into webmaster tools and submit a reconsideration request. Do not worry about confessing guilt. If you have a penalty, Google already knows you are 'guilty,' and the only way out of it is through cooperation.
There is some rare case you are attacked by anonymous competitors who point toxic links to your website, or one of our client's popular guest blog articles got copied and posted on a series of unrelated, low quality sites without the site owner's awareness (we have dealt with this situation).
We have yet to see a website hurt their search rankings further by submitting a reconsideration. Some sites have had to submit 8 – 10 reconsiderations before recovering from a manual penalty. There are a few different responses you may get from Google:
1. You still have unnatural links that violate our guidelines.
- This means you have a manual penalty and need to continue with your clean-up efforts.
2. No manual spam action present.
- You have no manual action against your site, so any drops in visibility relate to Panda or Penguin and you will need to proceed accordingly.
3. Manual spam action revoked.
- You have done enough to pass a manual review, you should recover accordingly.
Tips:
-   If you have no links left after clean up, you will not recover. Time to start building good links!
-  You may be suffering with an algorithmic penalty as well as a manual penalty (often a manual spam action will be revoked, but rankings won't return until Penguin has rerun).
-  Remember an algorithmic penalty will only recover when Google has crawled everything and updated the algorithm accordingly. Manual penalties will only be removed after a reconsideration request.
-   Manage and observe your website's incoming links on a regular basis, this helps you detect toxic links pointing to your website by accident or by some mean competitors and report them to Google before it is too late.
You can manage it yourself by;
- Google Webmaster Tool (GWT): it is Free and essential for managing your website and communications with Google (if you don't know how to set it up, ask your webmaster or web designer), under Search Traffic
- Incoming Links section, you will be able to download incoming links indexed by Google. Please also note that it may take some time for Google to crawl all your incoming links and report it on the GWT
- Other tools available:
• Open Site Explorer: 1 month for Free but not provide full list of links, after the trial period it is $100/month)
• Majestic SEO: very cool professional tool that we are using, but it is a paid tool $60/month, if you need us to crawl the website for you, contact us!
• Ahrefs: paid tool again, ($50/month)
Case Study: Penguin Recovery From Unnatural Link Warnings< Here is an example of a site we recovered from an Unnatural Link Penalty. Background: The site in question had been using an Aussie SEO business that had commissioned comment spam, social bookmarking, directories, blog networks and article spinning. Out of 712 linking domains, we classified 97% as toxic.
Removals: At the time of working with this site, there was  disavow tool available, however we still recommended an aggressive removal strategy. We pooled all links from Open Site Explorer, Webmaster Tools, and Majestic SEO, and began contacting websmasters to remove links. We used the following strategy:
1. We retrieved all contact information from sites where we wanted links to be removed.
2. We then used these details to scrape who is information, so we could contact the site owner directly.Who is information provides all details for website owners including their personal contact details.
3. Finally we pulled the web hosting information for all offending websites
Reconsideration Request: Our first reconsideration request was denied, "You still have links that violate our guidelines." Despite advising that we were unable to contact certain websites, Google was still unwilling to take this into consideration. This led us to believe that reconsideration requests weren't read, and instead activated a manual review of your links. If you still had bad ones live, you weren't recovering.
The Disavow Tool: During our work with this site, we got access to the disavow tool, and the first thing we did was input all the sites we couldn't contact. The file was uploaded and we sent in a new reconsideration request.
Result: As you can see, 21 days later we received a 'Manual Spam Action Revoked Message,'  4 weeks after the Google's message rankings began to come back. If you want to recover from Penguin there is only one way: build great links to your site, remove and/or disavow to poor quality links, and wait for the next update.
Tips:
-    Put all low quality links in the disavow tool, even the ones that have been removed or are 404-ing. Google doesn't de-classify a bad link until it has recrawled the page/link.
-    Keep building links through your recovery process. This website kept building throughout the process to ensure they had enough good links to support their rankings once recovery occurred.
Conclusions:
Link building is still important, but it has changed significantly in the past 20 months. Links built for no reason other than SEO will be penalised. You have to build links in line with your broader marketing activity, ensuring each link has a valid reason for being placed – simply writing an article does not qualify you for a link. It's time to stop manipulating the SERP's and instead treat SEO like the marketing channel it should have been all along.
Hi, I'm Huyen
Our work (and this site) is devoted to sharing ideas, tools and resources that will help you automate, grow and scale your practice.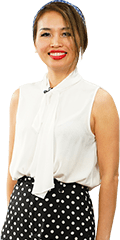 IF YOU WANT TO DIVE DEEPER INTO OUR WORLD, THESE LINKS LEAD THE WAY