Hi, I'm Huyen
Our work (and this site) is devoted to sharing ideas, tools and resources that will help you automate, grow and scale your practice.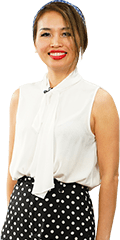 One day, I received a phone call from one of our existing clients; she talked about how much better the new website that we have built for her has been working in terms of getting more leads.
However, there is one issue remained, she's got quite a few leads but she has problems of converting these leads to patients…It is partly because her targeted patients are people who have eating disorder issues and probably have more mental instability issues than normal type of patients, hence chasing after them and converting them to paying patients is not an easy task.
So the key question that my client has is "How Can She Have More Serious Leads?". I reckon a lot of you who are reading this article might have the same question or might have dealt with this issue at some point during the course of your online marketing efforts.
As part of our agency's web design process, we have applied the best practices of conversion optimisation to the website and depending on the type of target audience of a website, we will advise our clients differently to achieve this goal.
Outlined below are some of my tips that helps you to get more quality/serious leads;
1. Building more trust on the websites through
a. Add more videos
Video is an effective way to deliver your messages in short amount of time, engage your audience and build some likeability and trust with your target audience. Here are some video tips I have for you;
Add each different video to each service/product page
Make your videos speak to the users about your service process/product performance, how it works, what result they can expect, call to actions…etc
Add a video on the Thank You page (after users submit enquiry form, you direct them to thank-you page) explaining about the process after signing up. This not only helps confirm on the process but also is an opportunity to remind your prospects of the offer/key message and call to actions for an immediate action that you desire your prospects to do.
b. Add logos of partners, social proof to build more trust.
c. Add any popular press, media mentions to the page content if any.
d. Mention any professional qualifications, associations that your practice or yourself are part of.
e. Use Trust seals – But make sure they're more than just eye candy.
2. More detailed web form for serious enquiry
Remember that your lead form can be used to pre-qualify a lead as well. Asking questions related to: budget for the treatment/services, estimated time to participate, requesting a consulting follow-up call option, time of the follow-up call, description of their issues,..etc. will help to route the "warm" lead to the most appropriate rep.
You can have 02 types of web forms;
01. Quick and short web forms for acquiring leads; such as Ebook Download, Free Consultation, Quick Quote, Call Me Back…etc
Including a short form in your sidebar with specific questions can help you not only generate leads, but qualify them as well. By asking specific questions rather than just a name and email address, you'll also cut back on pure freebie-seekers.
02. And then you have a longer web form for more serious leads. This web form can be placed on a separate web page. You can tell your patients that if they are really interested, then use this form. Or you can send a follow-up email to the prospects after acquiring the lead information via the short web form and send them a link to the longer form for them to fill out more information. For example, if you are running a "Free Phone Consultation" campaign, you can send prospects a link in the email to the long web form after they sign up and say that you will need more information about the prospects in order to serve them better in the Free Consultation Session.
What I meant is that you need a good reason for your prospects to follow your suggestion. As you know, users who are willing to spend time on putting their information down would tend to be more serious and keen to get to know you and probably consider your services/products. This will help you pre-screen the prospects and allocate your time to follow up and close this lead.
3. Improve the service/product page content by answering most important questions that users would ask for
A convincing page content would read as if it was speaking to the prospects, answering all questions that prospects have in mind when they are gathering information about your services/products, therefore you need to make sure to cover the following points;
How does your product/service work?
Why should you join this program? or why should I buy the product/service from you?
How can you help me? What are the benefits of this program?
Who this is for…and who this is NOT for?
What can you expect when we work together?
What is the program's agenda?
How much does your service/product cost?
FAQs about the program if any
And more importantly what set your products/services apart from your competitors, in other words, your value proposition, unique selling points
4. Make dedicated landing pages
As its name suggests, landing pages are web pages designed for a goal that you define. You can use landing pages to display the signup forms for your webinars, free consultations, and other premium content. Since landing pages are created specifically to convince your audience to take action (in this case, to sign up and be a sales lead), it's much more effective than simply displaying a form or banner on your homepage.
5. Follow up leads with well-tailored email content
For non-serious leads, they might not be ready to buy your services or products and they probably need more time to get to know you and need to be worked on a little bit more. Instead of sending a sequence of cookie-cutter emails to the prospect emails. We should categorise them to different type of prospects by type of services/products they are interested for example, you then cater the content to suit different groups of prospects.
6. Provide free consultations
Another means to get more people interested and have them sign up in your website is by offering free consultations, which essentially serve as your sales pitch. However, you should be strict in choosing who gets to consult you to avoid wasting time. Here are some tips on how to sift through candidates:
Have people fill out a form. This is essentially a nice warm lead.
Set a time limit. Free consultations usually last 30 minutes to an hour.
Establish what the free consultation would cover. Anything outside this should be paid.
This could be mentioned on the Thank You email to users after they sign up to encourage them to call you  immediately for the Free Consultation, and save you time from chasing after them. For example, "This is a limited time offer, please call us within 24 hours since you filled out the form to be eligible for this offer".
7. Hold webinars and other similar events
This may not apply to all healthcare practices but thought leadership is a good way of building trust that result in leads. Workshops, short online courses, and other similar events are a great way to develop your list of potential patients. To make it more enticing, think about offering the seminar/webinar free of charge. The catch, of course, is that attendees should fill up a form.
We can start off with a webinar which is fairly simple to implement (you can even pre-record the webinar speak to avoid technical or personal issues), after the speak, Q & A are open for every attendees.
This is a great way to nurture your leads, build trust with them and convert them to the patients in the long run.
Hi, I'm Huyen
Our work (and this site) is devoted to sharing ideas, tools and resources that will help you automate, grow and scale your practice.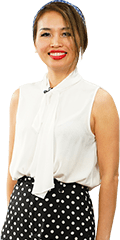 IF YOU WANT TO DIVE DEEPER INTO OUR WORLD, THESE LINKS LEAD THE WAY