Hi, I'm Huyen
Our work (and this site) is devoted to sharing ideas, tools and resources that will help you automate, grow and scale your practice.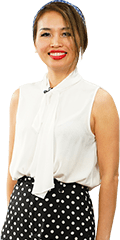 In the past 12 months, I have successfully increased website traffic tenfold, for my clients—New Cars Plus, Harley Finance, and Warranty and Insurance. Curious about how I did that? It took extensive research and experimentation, but along the way I identified some sure fire techniques that will help grow your website tenfold as well.
1. Have a solid content marketing strategy in place
A content marketing strategy targets, creates, schedules and promotes content so that it helps you achieve specific business goals.
But producing content without a well-considered strategy is a waste of time, money and effort. Instead you need to:
Have a specific target audience for every piece of content. This should include prospects/clients you want to attract—who are they, what is their position in the buying process (influencer, decider, existing user), what benefit will they derive from your content?
Create a persona for your content that represents your characteristics—as the writer and your organization. Give the content an unique voice that will engage your target audience. It can be funny, inspirational, motivational, research driven or so forth.
Devise the type of content that attracts your target audience
Create a content plan calendar for 3 to 6-months
Know how to promote your content
[bctt tweet="Producing content without a well-considered strategy is a waste of time, money and effort."]
Most popular types of content include:
Infographics: An infographic is the presentation of information or data visually. Infographics get shared more, viewed more and loved more than most other content.
Videos: A good video communicates your message clearly, simply and concisely.
Opinion posts: Everyone loves controversial posts that provide high-level breakdowns, forecast trends or deeply dive into new angles.
How-to articles: The how-to is one of the more popular types of content. How-to articles have awesome long tail search potential. Mix it up a bit and as well as "How to…", use "How do I…?".
Product reviews: Every industry has its own products, software and services. When you engage key developers, manufacturers, or service providers, you gain recognition and respect. It requires you sharing your product experience and providing your recommendation.
Case studies: A case study explains what your product or service is and how it helped a client. It explains, "what we did, how we did it, and the results we got."
EBooks: An ebook is long content packaged in a different format, usually as a PDF. Ebooks are often a downloadable product, that is exchanged for free, with an email address. Producing an ebook helps to strengthen your authority and is a great way to share your knowledge with others.
Guides: A guide is a detailed and fairly long piece of content. It goes beyond the length, style and approach of an ordinary blog post.
Podcasts: Podcasts had their phase of popularity, and they're still a great form of content. Plus, they're not hard to create. Many people listen to podcasts during their commute or exercise. This format spreads your message further and better, than a lot of other formats.
Lists: Checklists, resource lists, lists of lists, news lists and demonstrations are always popular forms of content.
Interviews: industry leaders, innovative companies, topical export
Research and original data: Sharing your findings with others is a powerful way to drive traffic, build trust, and establish your authority. When you do the research, which is hard work, people respect that. What's more, people share it.
2. Build more pages
When you think of the best ranking sites on the web, which ones come to mind? Sites like Wikipedia, The New York Times, Huffington Post, and Mashable, right?
The reason these sites rank so well is because they have thousands—if not millions—of pages with unique content. In general, if you create more content, you're giving search engines more keywords that will help them rank your site.
A website with 100 pages has greater traffic than a 10-page website, simply because it offers more topics that users could search for.
For example, the website of a cake-shop chain, with a wide variety of relevant blog posts about categories of cakes, making cakes, cake ideas for events, etc., and detailed description pages of different products, services and shops, could cater for a much greater range of search queries, than a website with less detailed product descriptions and a poor range of blog topics.
3. Implement long-tail keyword research
Long-tail keywords are longer and more specific search queries that users type in to a search engine. For example, if I wanted to go to Bali for a holiday, I might enter "tour to Bali". This is a broad term or "short-tail" keyword. If I wanted to fine-tune my search, I would type, "all inclusive custom Bali tour", or "best custom tour to Bali". These two search terms are "long-tail" keywords.
Instead of going after commonplace keywords/key phrases, go after long-tail key phrases. Long-tail key phrases more closely resemble what an actual user would type into a search engine.
For example, rather than rank for "truck finance" create a more specific page about "no deposit truck finance" and "truck finance for bad credit people". The chances of ranking for these long-tail keywords are much more likely.
Studies reveal that long-tail keywords drive better results due to greater relevancy and less competition.
Neil Patel, one of the world's leading online marketers has pointed out the advantages of long-tail keywords over popular short-tail keywords in his article of Steps to integrate long-tail keywords within blog posts. He says that long-tail keywords perform 2.5 times better than short-tail keywords.
Example: "truck finance" and "How do I become a truck driver in Australia" My team has managed to rank Harley Finance for number 2 for the short-tail keyword "truck finance" (this is, by the way very competitive keyword and the cost per click on AdWords is around $20) 
With the long-tail keyword, I don't have to do any link building (getting other relevant sites point to Harley Finance – one of important ranking factors by Google). It just naturally rises up to the number 1 position.
This article alone, has brought more than 9,000 new visitors to Harley Finance in the past year. The image below is the number of sessions generated by this article:
[bctt tweet="Long-tail keywords drive better results due to greater relevancy and less competition."]
4. Research popular topics and Review them in different angles 
The first step in any content creation process is to identify popular topics. There are two ways to do this.
1. Use a tool called Buzzsumo.com to research popular topics in your industry and country—by number of social shares.
2. Find existing blogs, perhaps by your competitors, with high engagement. However, don't just copy them. Your new blog might do well, but regurgitating the same old information is unproductive. Instead, take an existing title and spin it. For example, a new spin on "Car Finance For Self-Employed", could be:
8 Essential Steps To Get Car Finance If You Are Self-Employed [Infographic]
8 Car Finance Tips That Every Start-ups or Self-Employed Will Need
In other words, bring something new to the table. Find the content gap in your niches and fill that gap with amazing stuff. Don't be afraid of giving away your great stuff. You'll regain it in bucket loads down the road.
5. Write detailed, good quality content: include facts, examples, images, screenshot, videos, podcasts
That means you need a blog. Blogs are key drivers of growing organic traffic.
Just as you wouldn't wish to offer the market a sub-standard product, you shouldn't publish low-quality blog posts.
Search engines are bored with generic, sub-standard articles. If you write or produce content, write and produce awesome content. Aim to write and produce the best there is about a particular topic.
I recommend you write articles of between 1,000 to 2,000 words. Short articles sound shallow and cannot contain the necessary facts, data or examples to back up your points.
If you look at the image by SerpIQ, you'll see that the average web page that ranks on page 1 of Google contains at least 2,032 words. The top three positions have web pages each with at least 2,400 words.
Using examples, images and screenshots to demonstrate and justify each point, strengthens your blog considerably. See Result Driven SEO for a clear demonstration on how to do this effectively.
[bctt tweet="Know who your target audience is and write for them."] Answer the questions that you know they would type on Google.
For example, if you run a financial consulting service and your clients are mostly individuals and owners of small-sized businesses, writing an article about how to analyse a complex financial report with too much jargon, will be unappealing and difficult for your prospects to understand.
Instead, compile"10 Questions to Ask Before Applying for a Bank Loan " or "5 Tips For Negotiating a Business Loan". This will attract the right prospects to your website while providing them with useful information and advice.
6. Maintain blog frequency - Regular content keeps readers happy
Research in blogging by HubSpot on its 13,500+ clients in 2015, shows that overall businesses that published 16+ blog posts per month got almost 3.5X more traffic than those that published between 0 - 4 monthly posts:
Effects of monthly blog post on leads: Overall business that published 16+ blog posts per month got about 4.5X more leads than those that published between 0 - 4 monthly posts.
Consistency here is the key.
Try not to get too caught up in what certain studies will tell you are the best days and times to publish a blog post.
Once a week is a good minimum to aim for. More is better, but if you're running a business at the same time it's difficult to publish more often than that without hiring writers.
When I explain this to my clients, they usually say, "There's no way I could write that much!" and my feeling is that 99% of business would give you the same answer. The point is, you want to be in the other 1%.
Search engines love frequently updated sites. But more importantly, users do too. A site that's regularly updated, indicates that you're serious about providing good content, which makes it worthwhile for them to invest their time in following you.
If you aren't writing in-depth articles, your search traffic won't grow that quickly. You will still gain organic traffic, but don't expect miracles overnight.
Well over half (64%)of B2B content marketers claim that creating enough content  and making that content engaging are their two biggest challenges.
If you find yourself suffering from this problem turn to Twitter, an ideas book or someone else's content for inspiration. For example, create a list on Twitter for influencers in your industry to get easy access to trending information. Or take an old blog and update it, or enhance it with new statistics and turn it into an Infographic.
[bctt tweet="If you aren't writing in-depth articles, your search traffic won't grow that quickly. "]
7. Combine your great articles into a free Ebook
After consistently producing blog posts you will accumulate a good stack of relevant articles that you can convert into an ebook. Use this as bait for email opt-in—offer a free ebook in exchange for a potential client's email address.
Make sure that what you giveaway, is your most awesome stuff, otherwise don't bother. I have downloaded many ebooks but only found three or four that stand out from the crowd and offer great value.
You can promote the same eBook in relevant groups on social media forums to gradually build up your email list.
8. Guest blog for traffic, not SEO
Guest blogging is where you write a post to appear on someone else's blog. Or they write a post to appear on your blog. Guest blogging for traffic is still an incredibly viable strategy. While that inbound link you get at the end of a guest post is not as SEO valuable as it once was, it still has the value of exposing your content to a new audience.
It also has the value of the traffic that comes from being published on a high authority site. Having said that, there are some best practices to keep in mind when guest posting:
Don't spread yourself too thin. Aim for authoritative websites with high quality content and decent traffic numbers.
Guest blog on websites within your own niche. Guest posting on a popular websites means little if you're not reaching your ideal audience.
Promote your guest posts as you would your own posts. This shows the other website you really value the opportunity to post on their blog.
Check back regularly and respond to comments. Ideally you want their visitors to become your visitors. Responding to comments is a great way to get that relationship started.
9. Now it is time to promote your awesome content, rightfully
Email your great article to your email list. Grow your email list by offering email-subscription on your blog. Good placement is after the blog post and in the sidebar. Pop-up a call-to-action, such as "subscribe to us today", that comes up from the right corner of the page, after a user scrolls 60% down.
Make content shareable. Include a 'Pin It' button on infographics. Consider an 'image sharer'. Right now it's insanely hard for visitors to share any images, such as infographics, on your site. A social media share button overlay on the images makes this a simple task. The tool is called Sumome. Also investigate a 'Click to Tweet' tool to make a quote, containing critical information, shareable on Twitter by just one click.
One piece of content should produce a number of snippets —from 15 to 20—that can be shared on social media over several weeks or even months. If the content does well, continue using the snippets. A snippet can be:
Variations of the title
Short statements from the content
Short quotes from the content
Statistics from the content
Example of snippets:
Create an automated series of follow-up emails for new subscribers, that contain a compelling series of about 20 messages, sent out once every week or fortnight. For example:
Join content communities to share your content, such as:
Blog Engage
BizSugar
Triberr
TribePro
Turn the content into a .pdf. Use a .pdf as an opt-in to capture email leads on your website. Share .pdf content on .pdf sites and communities. Optimize the descriptions on these sites to get links back to your site. Here are a few places to upload your .pdf:
Add a link to your new content, from your 'most popular archived content'. Track back the past six months from Google Analytics -use tool Social Crawlytics to determine your most shared content. To use the tool, type in your URL to find the most shared content on your site. Add links in the text of the old content that point to the new content.
Put an advertisement in the sidebar or put a 'related content section' at the bottom of the page, like this (Other awesome posts):
Contact people who have shared the similar content. Send them direct messages asking them to read and share your content.
Contact people who have linked to similar content and ask them to consider linking to your new (and better) content. First identify content similar to yours. Copy the URL from these items and paste them into: Ahrefs and Open Site Explorer. You'll get a list of pages that have linked to these items. They are your targets. UseBuzzStream to find their contact information, then ask them to link to your content.
Join mentor/peer groups as a means of sharing your blogs within the group.
Paid Ads & Remarketing: Consider promoting your blog posts by using 'Remarketing' ad function on Google Display network.
Promote content on your social media:
LinkedIn Posts
LinkedIn Relevant Groups
LinkedIn Promoted Ads
Facebook Ads
Twitter Promoted Posts
If you want it, work for it.
Achieving exponential growth in website traffic involves science and persistence. Most people fail on one or the other front. If you feel you don't have the time and resources to put the effort in, be assured that at least one of your competitors will, and that this pull' technique is still a lot easier than the old 'push techniques' of the 1980s, such as cold calling. Speaking of the1980s, now might be an apt place to recommend you consider those immortal words of Rachel Hunter when she stated, "it won't happen overnight but it will happen."
[bctt tweet="It won't happen overnight but it will happen. If you want it, work for it. "]
Do you have any thoughts with me on any other tips, or challenges you're facing in the quest for more traffic that you want to share? Feel free to drop some comments here!
Hi, I'm Huyen
Our work (and this site) is devoted to sharing ideas, tools and resources that will help you automate, grow and scale your practice.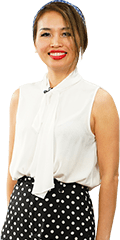 IF YOU WANT TO DIVE DEEPER INTO OUR WORLD, THESE LINKS LEAD THE WAY