Hi, I'm Huyen
Our work (and this site) is devoted to sharing ideas, tools and resources that will help you automate, grow and scale your practice.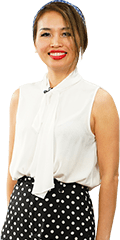 Christmas is upon us and I guess you guys are looking forward to it.  So am I!!...In the next few days I will be travelling to South Korea to spend a white Christmas with my dear sister. My last white Christmas was 8 years ago in Chicago, ohh…what  beautiful memories that brings recalling my wonderful time in America.
Many of my Australian friends tell me that they can't wait to head overseas to have fun, which is great. We all need to spread our wings and see the world.
However, when it comes to online marketing for medical practice, things are becoming really localised.
Did you know?
20% of searches are local
40% of mobile searches are local
97% of users search for local medical practice
This data is provided by Google Business and as of the result, search results have become increasingly localised, this significantly limits consumers' ability to see results for any other location than their own.
As your practice grows, you want your it to be found not just in your city but in all other cities, suburbs over Australia.  It's only natural to want to expand.  A common question I get from marketing professionals and practice owners looking to grow is: "How do I get my practice to rank in any cities I want?"
Local SEO is a straight forward task for  single-location practices. Local signals referencing the city where the practice has its physical location can be added to every page of the website, making it easy to establish local relevance. I wrote an article about this topic called The Importance of Local SEO and 7 Best Local SEO Tips a while back and it is still very much relevant nowadays.
Things can get significantly more complicated when your practice operates out of more than one location model. Following the Search Marketing Expo (SMX) Advanced, I had an amazing conversation with a marketer who services a practice that has more than 1,000 locations on their website.  That would present quite a challenge! It goes without saying that proving local relevance becomes infinitely more difficult when you add more than one location to the equation.
So I decided to list out all the best tips that you could get to rank in any cities/ suburbs that you want. I've written this as a special Christmas gift for you, so take a little time between festivities to check it out.  I know you will find it beneficial.
Know what you're after? Jump to the section:
#1: Location, Location, Location
#2: Connect the local signals on your website
#3: Fill in correct information on Google Plus Local listing
#4: Add Location to Page titles and Heading tags for local SEO
#5: Use structured data mark up for practice name, address and phone number (don't be so scared by the sound of it)
#6: Create doorway pages
#7: Add local events
#8: Create Local Content
#9: Gain Google reviews and other local reviews
#10: Use your Google Business Page
#11: Local SEO Setup Task Checklist
#12: The Big No-Nos
1. Location, Location, Location
In local SEO, your location and defining that location has a crucial impact on your visibility in local search results.
If you want to rank nationwide, it is critical to have your physical locations in all the cities and  areas that you want to market to be found in search results.
Good preparation makes for less perspiration so before commencing, here's what you need to want to have for each and every location before starting this local SEO process:
A genuine, physical address (Don't try any short cuts here; you'll only find yourself wrestling all sorts of gremlins in the future - so keep it 100% legit).
A permanent local phone number that is unique to your practice outlet's location.
At a bare minimum, one page of quality, 100% unique, SEO optimised content aimed at the geo-targeted keyword.
Decide On URL Structure (Subdomain vs. Subdirectory)
You need to make a decision on whether a directories (yourpracticename.com/city/ or subdomain (city.yourpracticename.com) URL structure is going to be best for you to house your geo-specific city web pages.
If you don't have these first three items, don't bother wasting your time with the rest of the tasks we're about to get into. You are setting yourself up for failure if you proceed with them.
2. Connect the local signals on your website
Reinforce your location and make it easy for patients to find your location by adding your Business Details site wide. The fastest and easiest way to reinforce your local signals is having your practice name, address and contact details listed within your footer.
There are numerous ways to layout footer, but your Business Name, Address and Contact Details must be included.
Follow structured data to mark up the address information. I recommend that you talk to your web developer and send them this link. Ask him/her to attend to this instead of spending an hour or two of your precious time researching  this topic yourself. You should spend time on building your medical practice, not on nuts and bolts of how to apply structured data on your website.
The largest localisation signal for any local practice is your Google Business Page, but developers and practices seem to ignore the G+ icon next to their social icons …Add it!!
Make sure your Business Name on your site's home page matches the Google Local Business Page. If it doesn't fit, you may not have a Knowledge Panel appear (the section that shows up on the right hand side of the search results when users type in your practice name on Google)
If you are embedding correct map to show the practice name and location, use the map embed from your own Google business listing page.
This can also be used to provide review structured data in the form of aggregate ratings, which will appear as stars in search results.
[bctt tweet="It is all again about connecting the local signals and reinforcing your locality!" username="ResultDrivenSEO"]
Image 1: Example of schema mark up for NAP (Name, Address, Phone), location on the map and link to the local Google Plus Local listing
3. Fill in correct information on Google Plus Local listing
There are some common traps associated with setting up a Google My Business profile:
Name. A name is a name.  Your exact practice name is what you need to list here.  Don't fall for the trap of including the location, nor your name and some keywords. And under no circumstances should you include a bunch of spammy keywords. I can't emphasise this enough -Your name should be your name. Nothing else. That applies for all locations. Seriously.
Address. Google love consistency and accuracy.  Make sure that your practice address is accurate and consistent with how it is listed elsewhere on the Internet (this applies equally to  your website and any external citations).
It is essential that Google has a clear understanding of your address. It may be necessary to move the pin to get it exactly right.
Phone. Your phone number must be a local number that will directly connect people with the local medical practice or shop. Like your address details, the phone number should be the same as the number listed on the location page of your site. Wherever the number is displayed across the web it should always be the same.
It is important to realise that if you have one phone number instead of different numbers for each outlet, then that will not work.
Website URL. The website address (URL)  should be the address of your actual website. In a perfect world, the address should be the specific location page containing a matching name, address and phone number (NAP).
Categories. Less is more. List the most appropriate and accurate category first. Use only the most appropriate categories and limit category listings to core medical practice functions.
Consistency. It's really important that you maintain consistent listings for multi-location medical practices. Each location should have the same names and categories, while local numbers and location page URLs can be used to differentiate each location.
Completeness. Ensure that your profile looks professional and is fully complete. Add relevant photos and professional descriptive copy. It may be worth inserting a virtual tour if you think it will add that something extra.
4. Add Location to Page titles and Heading tags for local SEO
Each page should provide a unique title that best describes the service or product on that particular page. Include your location in your landing page title tag, this will let both search engines and human visitors know that your medical practice serves and is located in a specific geographic location.
Home Page: Cosmetic Surgery Surgeon Bondi Junction Sydney | Dr Naveen Somia
For Internal Service Pages: Breast Reduction Surgery Sydney | Dr Naveen Somia
Make sure that your city and /or state (country) is present in the title, Heading 1 and Heading 2 tags of your organic landing pages, it allows search engines to understand the intent of the page.
For main pages, your heading 1 should include the name and overall service and the Heading 2 should include town and State. On product specific pages, the heading 1 would be the actual product / service and the Heading 2 would ideally contain the area again.
This is not set in stone and could migrate to the Heading tag, but be aware of a proper structure.
5. Use structured data mark up for practice name, address and phone number (don't be so scared by the sound of it)
Display your practice locations on the footer. If you have a national presence in all or most major suburbs, we suggest to use JSON-LD schema markup to annotate the practices information instead of showing a page length of addresses in the footer.
The JSON-LD script can be added to header and footer of the website without showing all the addresses and contact info visually to website visitors.
Check with www.schema.org supports your type ofpractice, here are some schema markups
https://schema.org/HealthAndBeautyBusiness
https://schema.org/MedicalOrganization
https://schema.org/ProfessionalService
If not use the default of LocalBusiness in the Schema mark up.
6. Create doorway pages
A viable strategy to attempt to rank your website in a neighbouring city or suburb is to build a web page on your site that specifically targets that city and your keyword. For example, you may want to rank for Sports Podiatrists Randwick although your practice is located in Bondi Junction.  You can create a page that specifically targets the keyword phrase, "Sports Podiatrists Randwick".
Pages like this are called "doorway" pages. For doorway pages to rank, they simply have to have unique quality content. Using the same copy for all your doorway pages and simply substituting the city name won't suffice. All Google will see is a load of duplicate content on your website and they will rank it accordingly (if at all).
To give yourself the best opportunity to rank you must create unique, quality content that is relevant to your specific keyword, "Sports Podiatrists Randwick"
If I had to create a doorway page for an podiatry services in a certain suburb or town, I'd make the content unique by inserting information on the page relevant to the location– information like:
Statistical data  for people moving in that area
Easy to follow directions to your depot from that area
Testimonials from patients who reside in that area
Special services you offer that give you a competitive advantage over other podiatrists in the area.   i.e. Your  hours of practice may be more flexible
Anything else that offers the patient a point of difference compared to the competition
One obstacle you will have  with a doorway page is your lack of a physical location in the city or suburb that you're trying to rank in. This means that you will not be able to establish a Google Business page.
While doorway pages will assist you to rank your website in search engine rankings they will never be listed in the local Google business listings as per the image below.
7. Add Local Events
Use Events Structured Data to have your practice events displayed direct in the knowledge panel (the panel appears on the right hand side of the Google search results when people search for your practice name).
Yes, this also includes Sale Events.  So if you have something planned to happen in the Christmas season, ask your developer to create sales events and structured data mark up.  As soon as it is indexed; you will have the sales event appear in the knowledge panel…boom!
I just want to let you know that this feature can be utilised to help grow your practice effectively.
Check out: https://schema.org/Event
Image 2: Event schema markup helps show up your events on search results and knowledge graph on the right hand side of the search results
8. Create Local Content
If you don't publish it, there is no way for Google and other search engines to know what your practice offers and where it offers it. Think about your patients and what they need from your content.
What do patients want to learn about category, products, and services?
Let's face it, not every medical practice is "sexy"  and while you hear people (your SEO guy or a webinar host) talk about how important content is, you don't know what to write about. You might be a veterinarian, a podiatrist or a cosmetic surgeon.  What is there to say that will make your practice content stand out?
What appears obvious to you – may not be to your prospective patients. You might just ask yourself what does your patients want to know about your medical expertise.  Take notes on whatever patients have asked you (in the office or over the phone). This is the content that consumers want to know. When you have time you can add it to your site.
If patients have asked about it, they won't be the only ones asking the question. If you provide the answers to your patient's questions on site, you build trust and create the opportunity for more services.
When you have time (perhaps in the New Year), you can  add even more value to these pages content addressing patients specific needs by adding video content. Video content is great for local search.  If people have to travel a few kms or to take a bus to get to your actual shop, video content really helps encourage them to make the effort.
It is certainly a way of reinforcing your integrity on your website and adds the extra level of trust for that sales and purchasing decision.
Start building your practice today by understanding patients' needs and satisfy those needs with your content.
Structure your local content systematically
The problem isn't with what is there but more with what is missing. Giving clear location signals is simple when you only operate out of a single location. However, when you have a practice with hundreds or even thousands of locations, things get a whole lot more complex.
Local content can make all the difference here. A plan to engage the practice with the local community will do a lot to bolster location signals.
I am a massive advocate for creating sections for each location within the site. These sections should be filled with location-specific content.
These sections effectively become mini-sites within the crawl able structure of your website.  They add value and ranking power by providing additional detail pertaining to each individual location.
If we incorporate location-specific news feeds combined with social integration, we are demonstrating that this practice is a physical enterprise that exists in real life and can be trusted as such.
To demonstrate what I mean, take a look at the following example:
www.yourdomainname/
www.yourdomainname /locations/
www.yourdomainname /locations/location-a/
www.yourdomainname /locations/location-a/gallery/
www.yourdomainname /locations/location-a/reviews/
www.yourdomainname /locations/location-a/directions/
www.yourdomainname /locations/location-a/patients/
www.yourdomainname /locations/location-a/news/
www.yourdomainname /locations/location-a/news/article-1/
www.yourdomainname /locations/location-a/news/article-2/
www.yourdomainname /locations/location-a/social/
This structure gives a sizeable amount of location-specific content tieing you to the local area. It provides all the important local SEO pillars of  location proof and authority. If we are able to generate some local press or find some local links to connect to these sections, then we are home and hosed.
Naturally, the content must match your practice and your patient's needs. The following list should generate some ideas to get you on your way:
Testimonials. You have patients that love you, right? Then don't be shy. It costs nothing to ask for some simple testimonials.  You can provide links from the appropriate location page back to your social profiles (Facebook, Google Plus Local reviews), once again demonstrating real-world connections back to the location.
Clients. List and link to the local patients that you worked with. Other local prospects will be more inclined to do business with you if they can see that you are working well with other local practices.
News. What is happening in the local area?  Are you able to be involved? At the very least you can write about it. Remember, it really is a simple formula – Your location will be given more local currency if you have more local content,
Case Studies. This is a great strategy that adds legitimacy and authority. Targeted case studies citing practices in each location provides great authentic local content, and  has the added bonus of boosting your  credibility with local patients .
Gallery. Easy local content can be created by creating a simple gallery of images relating to local jobs. It's even better if you are able to geo tag these images,. As a first step be sure to  get all your SEO basics locked in : image names, alt text, image descriptions, links to the featured patients themselves and so on.
As always, success in search rankings is about providing relevant unique quality, content and going those extra yards to give your site the impetus it deserves. For larger practices, it is essential to provide location-specific proof.
Demonstrating integration with each location's digital network helps Google to recognise and trust your practice at the all important local level — and when you establish local trust with Google they reward you with local rankings.
9. Gain Google reviews and other local reviews
Reviews are big, bold and attention-seeking in local pack and maps, Heat Map studies show how users naturally check out practices with reviews showing on their Google business listing first. You need five reviews before you have review stars showing alongside your practice listing.
Incorporate a review strategy into your patient service emails
Respond and reply to all reviews via your dashboard
Create a direct link for patient reviews on your email follow up, provide your patient with options to leave reviews on different platforms
Reviews help patients in their final purchase journey. Reviews for a practice, has shown to increase conversion by 28% and being a local practice, reviews on your Google Local Business Page are important part of your Local SEO.
Gaining reviews from other third party sites also help increase local signals for your practice; you can acquire reviews on your social media platforms, local reviews site such as productreviews.com.au, truelocal.com.au, yellowpages.com.au
Image 3: Example of Dr Naveen Somia website acquiring reviews in not just Facebook and also from industry review site www.realself.com
10. Use your Google Business Page
Yes, your Google Business Page is a social platform that is ignored. Most practices forget about using their page once they have updated their info. It may not be as popular as Facebook, Twitter or Instagram but there is one thing that will spark your interest, it is this: Post on your practice page are read, understood and indexed by Googlebot which all leads to a better understanding by Google as to who you are, where you are and what you offer.
So next time you post onto your social profiles, update your Google Business page too.
11. Local SEO Setup Task Checklist
Once you have your address, phone number,  content and URL structure sorted out you can then focus on the items that most Local SEOs are comfortable with. Remember that each of these tasks has to be done for each city, suburb or town that you want to optimise for:
Upload your unique content assigned to the designated page for each location
Carry out on page SEO for each location page and any associated content.
Ensure that the location's NAP (Name, Address and Phone Number) is clearly displayed on all location pages and that no other location's NAP is listed in the directory or subdomain. If you need to show nearby locations, it is better to  link to them or  alternatively, list them as images.
Display the address using Schema.org markup
Configure Google Webmaster Tools for all locations.
Make Google+ Local pages for all locations. Ensure that each Google+ Page shows that location's unique URL, rather than the root domain.
Claim all your business listings for all locations on GetListed.org and other local, medical, industry niche directories or membership sites
Put up citations for local listings
While we're on the subject of directory listings, I wanted to discuss the importance of NAP consistency in citations and also citation services that can help streamline the process. NAP is an acronym for name, address, and phone number.
And according to many local SEO experts, NAP consistency is the key to citation building. Not only should the data itself be consistent, but also the format that the data is displayed. For instance, if you list your address as 444 Harris St, Suite 605 on your website – you wouldn't want it appearing as 444 Harris St,., #605 elsewhere on the web.
Maintaining citations for one location is hard enough, let alone managing several. To make it easier, there are citation services available, like Yext (They allow you to manage 40+ listings from their site), Localeze, and UBL. Although these services are not a substitute for manually managing your practice details on major aggregators, they can certainly help lighten the workload.
Commence link building as you normally would. Be sure to treat each location directory or subdomain as if it was a separate web site.
When you add content, always ensure that the content is geo specific. If it isn't, put it on the root domain rather than a location sub domain.
Use Google Analytics to set up filters to monitor city-specific traffic.
As a general rule, it pays to treat city subdomains or subdirectories as if they were a stand alone web site even if you're running them all with one. This applies to posting location specific content in the appropriate place . For example -if you install a picture gallery for your Sydney eyelid surgery, you would place the content in Sydney.yourpracticename.com/gallery or yourpracticename.com/sydney/eyelid-surgery.
Get started with these schema resources:
Schema.org
Google Structured Data Testing Tool
Google schema.org FAQ
Structured Data Markup Helper
Schema Creator
#12. The Big No-Nos
If you don't want to undo all the hard work involved in optimising your site for  local SEO purposes here are the thing's you should avoid at all costs:
Have duplicate content anywhere on your site, but particularly on location landing pages.
Yes this means if you recycle a few keywords here and there to make pages look different you are playing with fire. You may get away with this practice for a while, but the odds are that Google will work out what you're up to and they will make you slap your site hard.
Anyway duplicate content on pages looks unprofessional and lazy. There may be occasions where you simply must have a piece of content in more than one place, if so be sure to use the rel=canonical tag .  Also set the duplicate pages  not to be indexed in your robots.txt file.
Put ANY Geo, City information in your title tags on your home page
That is if you want to rank for more than two cities. I recommend not putting any geo, city info to Title Tag of your home page. It looks spammy and you only have limited space (60 characters).  Realistically, you only have room for your brand name, your main keyword and either a call to action or a specific offer.  There is room for nothing else.
Conclusions
So there you have it, the prescription that I follow to  help my clients with multiple practices rank successfully for highly competitive keywords in multiple towns and cities.
I have found that the keys to creating success for my many clients can be summarised below.
You must manage multiple locations as if they were each a separate entity, without compromising your marketing by spreading your efforts too thinly. Every market is unique in its own way. Some markets are just naturally easier to penetrate  than others. While some need a little extra effort.
By adopting an individualised approach, you can really drill down and optimise your pages.  You have the power to analyse how each location is performing individually.  This allows you to  identify your troublesome markets in terms of rankings, traffic, and goal completions.
As well as gaining your site more visitors, geo-targeting your website enables you to increase conversions. Not only are you optimising for the search engine, but careful analysis can allow you to optimise for the search engine and users as well.  That's what it is all about.  Local search traffic means local visitors, local patients and ultimately more buyers.
If you have some experience in getting practices with multiple locations to rank, I'd really like to hear your thoughts.
Hi, I'm Huyen
Our work (and this site) is devoted to sharing ideas, tools and resources that will help you automate, grow and scale your practice.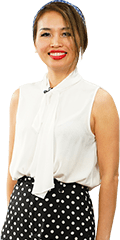 IF YOU WANT TO DIVE DEEPER INTO OUR WORLD, THESE LINKS LEAD THE WAY