Hi, I'm Huyen
Our work (and this site) is devoted to sharing ideas, tools and resources that will help you automate, grow and scale your practice.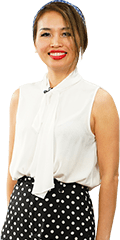 Social signals are one of the factors that people use to determine the level of authority, trustworthiness, and importance. A web page that shows a lot of social signals (likes, shares, tweets) appears more important or authoritative than a web page with very few social shares.
Think about it, if you see a website that shows that 4000 people have 'Liked' it and compare it to a web page that shows only a few 'Likes', which one would you think is more relevant/important/legitimate? Likewise, for blog posts, the more social signals, the better.
But that's not everything. Social proof is now being factored into search engine rankings. There are various studies that have been done on this, but all of them have agreed that the more social shares a website or blog post has, the better it is likely to rank. And with Google+ giving more and more weight to the +1 Google Share buttons and social recommendations, this knowledge could be useful if you understand how to use it well.
This directly applies as search engines are now beginning to take social media pages' likes and shares into consideration. Recent research says that a page that accumulates more likes and shares generally ranks higher on search engines.
Google may not directly admit to this line of action, but those who study search engine rankings have noticed a strong pattern in the correlation between likes, shares, and rankings.
Now this is the question that we need the answer: "Can Google+ activity actually help your pages rank higher?"
1. Researches have been done
Eric Enge recently posted his research results based around the hypothesis that: More shares on Google+ leads to higher Google rankings. (Read here http://www.stonetemple.com/measuring-google-plus-impact-on-search-rankings/)
In Enge's study, they created three different pages to study the causation of rankings and shares; this was to see if there was in fact any impact of shares on rankings.
According to Enge, there was not noticeable impact on Google rankings with an increased share or like of a page. He does admit there were several limiting factors in his study; to further analyse the issue, Enge has informed his readers of an upcoming debate that incorporates himself as well as many others that have conducted research on this issue.
Here is how he summed his research up:
1. Google+ shares do drive discovery.
2. Google+ shares probably drive indexing as well, with some possibility of error in this stage of testing (links we don't know about).
3. We saw no evidence of Google+ shares driving ranking.
Another recent study done by moz.com noticed a direct correlation between Google Plus rankings and the use of +1s. (For more info, read here: http://moz.com/blog/google-plus-correlations)
After Page Authority, a URL's number of Google +1s is more highly correlated with search rankings than any other factor. In fact, the correlation of Google +1s beat out other well-known metrics including linking root domains, Facebook shares, and even keyword usage.
2. Hyperlinks on Google Plus without "nofollow" attribute
To make an even more convincing case, we can look at how the hyperlinks in Google+ shares are coded. If you're familiar with SEO, then you know that getting inbound links from other websites is a major factor in improving your search rankings.
When you take a closer look at the hyperlinks in Google+ shares, you'll notice that they do not include the "nofollow" attribute. That means the inbound links from Google+ should count for SEO. So the more Google+ shares you get, the more links you'll get to your webpage, which should naturally boost your rankings.
However, according to Matt Cutts, Google's head of search spam, Google+ shares does not impact your search rankings. This contradicts the knowledge that more inbound links to your page increases your ranking.
Between the numerous studies and the comments made by Matt Cutts ,it seems that something is amiss.
How Google+ Helps Your SEO
It is possible that the research is severely flawed, or that Mr. Cutts is less than honest; however, removing all assumption, we have to look at facts that Google Plus helps brings the following 6 key benefits:
1. Posts are crawled and indexed almost immediately
One of the original goals for Google+ was using it to power real-time search after Twitter cut off Google's firehose access to its data in 2011. Since then, Google has been using Google+ to discover new content, and many web professionals have discovered that URLs shared on Google+ are crawled and indexed very quickly.
Google Plus is tasked with crawling the web and identifying new posts almost as soon as the post button is hit. Because of Facebook's privacy policies, most posts are not even seen by Google; Twitter openly directs Google to not follow any of its links.
Google Plus, however, crawls every post and immediately reports the post to the business that runs it. Because this powerful search engine has full access to all posts and links, it is able to pass on link equity.
2. Google+ posts pass link equity
As you can see in the code above, the link is implemented in two pieces. The first is the image link, which does have the NoFollow attribute, and the second is the text link, which does not have the NoFollow attribute. This means that it passes PageRank!
Posts not only gain their own page rank on Google Plus, they also pass on page equity. This happens because when a page is shared that linked page becomes the title page for the share. This causes both pages to gain page ranks through Google Plus.
If you choose to use the free MozBar, you will be allowed to see all the links for a particular page.
The shared links that appear at the bottom of the post are followed or pass link juice, any external links you add within the post body itself are nofollowed, so these don't pass any link equity.

Links in the post body are not tracked, nor are any images

Certain links in your Google+ "About" page are also followed and pass link equity.
3. Google+ is optimized for semantic relevance
Unlike Facebook and Twitter, Google Plus characterises each post much like a blog post.
Each post has its own URL

The first 45-50 characters are shown in the Title Tag, and you are free to create longer posts to go in depth on a subject.

Just like a blog post, post entries can be long and complex in order to explore a subject deeply. Various correlation studies have shown a strong relationship between longer pages and higher rankings.

If a post is reshared, it can accumulate internal links from the Google+ platform, all with relevant anchor text.
4. Google+ shares are another content distribution channel
More shares equals more distribution, which can lead to more people linking to your webpage.
In turn, more links increase your rankings in Google. So even if the Google+ shares do not directly impact your rankings, the resulting links certainly will have a positive effect.
Google+ affects the personalised results of your Google+ friends and followers.
For example, if you "follow" our Google+ Business Page then our posts will rank higher in your Google search results simply because of our connections on the Google+ circles.
Did you get the importance of what I've  just written? If you can get your prospects and patients to Follow your Google+ business page, then you will have a competitive advantage in the search results!
 5. Google+ Authorship is a signal that can improve webpage rankings
Many have added Google+ authorship information to their websites in order for author photos to appear in Google search results. Another reason is that Google would use authorship information (and perhaps publisher information) connected to Google+ accounts to actually rank websites.
Google+ Authorship is a signal that can improve webpage rankings according to Matt Cutts.
For more information about how to set up your author information, check out this video:
As you can see, there is still a lot of SEO value in Google+ regardless of whether or not the shares directly improve your search rankings.
The point is not to go out and accumulate a bunch of +1s. The point is, and the evidence seems to suggest, that earning a link on Google+ is like earning any other type of editorial link, and these links have actual value with real benefits.
Leave me any comments below if you have any questions!
Hi, I'm Huyen
Our work (and this site) is devoted to sharing ideas, tools and resources that will help you automate, grow and scale your practice.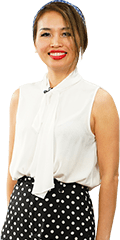 IF YOU WANT TO DIVE DEEPER INTO OUR WORLD, THESE LINKS LEAD THE WAY