If you're like many medical practitioners you're confused about the best way to get more enquiries and grow your practice. You may be wondering…
Should I advertise on Facebook?
Should I be blogging?
Should I be on YouTube?
Should I hire an SEO company?
Should I set up a retargeting ad campaign?
Should I be using email marketing?
The list goes on and on…
And if you don't know where to focus your marketing efforts, you'll waste your time, energy and money… and worse, you won't achieve your sales and marketing goals.
That's why, if you want to be successful, you need an online marketing roadmap that works every time.
Don't consider doing any of these things… or changing what you are doing now… until you schedule a FREE Grow Your Practice's Masterclass.
The session starts with a diagnostic review of your current marketing to identify marketing areas that need improvement and what else should be done to get you more patients.
LOUISE MORROW
"Huyen and the team have been invaluable in working with me to redesign my website. Her expertise and support was generously given, making the process flow smoothly and in a timely manner. I was very impressed by Huyen's knowledge of the ``backend`` SEO needs of the website required to enable it to perform as an information source and marketing tool to support my practice. I also applaud her patience in fitting in with my work schedule and procrastination! I would highly recommend Online Marketing For Doctors to anyone considering designing or redesigning their website."
LOUISE MORROW / Clinical Psychologist - LM Psychology

WHAT YOU'LL GET AT THE GROW YOUR
PRACTICE SESSION
By the end of this Masterclass you'll receive a customised Online Marketing Roadmap that lays out what you should do and how you should do it. You will:
Get 7 steps to double your number of enquiries in less than 12 months
Discover a little known new patient sales funnel approach that will consistently deliver more patients. Once it is set up it will run on autopilot with no additional work on your part.
Receive a prioritised list of actions you can take to start getting new patients
Get a technical SEO review of your website showing you what can be done to make your practice more visible.
Learn the top 6 website traffic strategies you can use to get more potential patients to see your site
Discover 4 proven conversion techniques to get more people who see your practice online to become patients
Learn 4 essential tools to track your marketing results
Discover where your top 2 competitors are getting patients from
Just imagine doubling the number of patient enquiries and consistently getting more patients for your practice each and every month.
You'll feel confident that you've got an online marketing plan in place that gives you the highest return on your investment.
Think about having more time to provide better patient care without worrying about marketing. Less stress, more patients and more practice profits.
What could be better than that?
BOOK YOUR FREE GROW YOUR PRACTICE SESSION NOW
ONLY AVAILABLE FOR TEN PRACTICES
My name is Huyen – I am the Search Marketing Director from Online Marketing for Doctors. I've been helping practices like yours grow and can meet with you to show you how you can grow too.
This offer is limited to 10 practice owners who are serious about taking their practice to the next level.
I only have ten spots available as most of my time is mostly spent helping other medical practice clients with their online marketing.
Time is very much "of the essence"… I can't stress the time-sensitiveness of this offer enough…and trust me, you don't want to miss it…
Take advantage of this opportunity now!
HERE'S WHAT SOME OF MY CLIENTS HAVE SAID ABOUT
HOW I'VE HELPED THEM
DR. HODGKINSON
"The number of requests for consultations has at least doubled in the last five months, which is a very good sign. We're very impressed with how much detail they put into the plan, how they projected what they might be able to achieve for us. I've enjoyed working with both principles. We look forward to the future, as right now the present is very positive for us."
Dr. Darryl Hodgkinson / MBBS (Honors II) FRCS (C), FACS, FACCS, Medical &
Plastic/Reconstructive Surgeon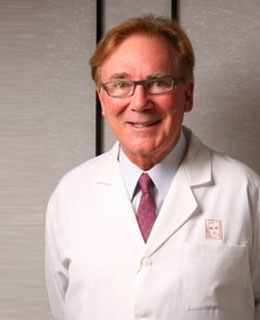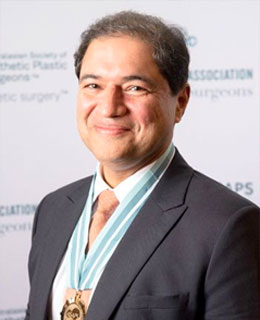 DR. NAVEEN SOMIA
"What I saw was the ranking slowly starting to climb and we were very happy with the way the rankings were going, especially for some of the keywords that I wanted to be on the first page of Google. That translated into a lot of visitors coming to my website. Over the last 12 months, we have increased the web traffic over 100% and also increased the conversions by 100%. And so far, I'm happy with the progress that we have made. And the one nice thing about Huyen is that every time she had the option to go with the more expensive version, she always recommended the cheaper version with the view of adding value to me as the client, which is very reassuring and a lot different from what my experiences have been in the past."
Dr. Naveen Somia/ MBBS, PhD, FRACS Medical & Plastic/Reconstructive Surgeon/ ASAPS President
CHELSEA COSMETICS MELBOURNE
"Online Marketing For Doctors have lowered our marketing budget, and we're getting much better conversion, which is a big difference between working with them and other SEOs. They didn't change the whole website, but they organized the website in a way that is easier for the clients to go through, and I think that helped to improve the time clients spent on the website, which reflects on the ranking and reflects on the performance of the website. We found that we are spending almost one-fourth of our previous budget and getting double the conversion, which is a great deal to achieve in a short period of time."
Dr Mark Attalla – Cosmetic Surgeon/Owner of Chelsea Cosmetics Melbourne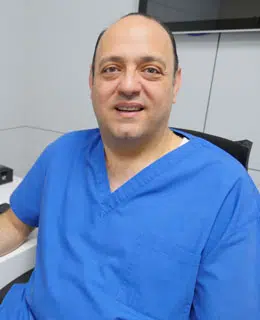 BREAST AND BODY CLINIC
"Online Marketing For Doctors has made a significant change in my business over the last 12 months. The success didn't happen overnight and it required a tremendous effort from the OMD team. We've seen a significant increase in our website traffic by over 200% with an obvious uptake in new patient enquiries and conversions coming through the clinic. We've seen a complete turnaround in our online presence in several spaces that we are advertising in. We've gone from having 12 enquiries to anywhere from 50 to 100 enquiries in a month while consistently filling our list times at the hospital, which is a huge improvement. And more so, the leads that are coming in are more serious, with more intention to book in a surgery than previously, which is making it easier for us to convert them into a patient. Overall, I've had a very good experience with OMD and would highly recommend them to you, and I hope that you can succeed like that."
Dr. Michael Yunaev/ Specialist Breast (Oncoplastic)/ Cosmetic Surgeon/
Principal Doctor at the Breast & Body Clinic
CROWN CLINIC
"We have been using the Online Marketing for Doctors team for almost 6 months now and we are very happy with the results. They put together a comprehensive strategy and plan to improve our digital marketing presence (SEO, PPC ads, Social Media, Website Content and Landing Pages), and so far we can see obviously improved results from the work that they have done. Enquiries have gone crazy and the number of enquiries has increased three-fold ever since they started. The team and Huyen have been very responsive to support us along the way with our IT problems, they are very thorough and results-driven with their work. We would highly recommend them."
James Nadin/CEO of Crown Clinic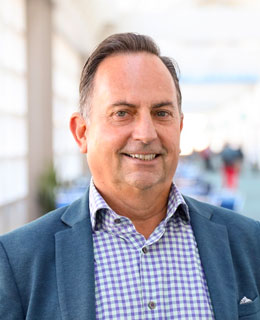 JEFF BULLAS
"Huyen is an SEO expert that lives and breathes her craft. She shows attention to detail, is prompt and you can rely on her and the team. I would recommend her as a valuable and trusted resource for your business without hesitation."
CEO/WORLDLY RENOWNED DIGITAL MARKETING STRATEGIST /Jeff Bullas Pty Ltd
Listed on Forbes as one of the "Top 20 Influencers of CMO's" – 2017
#1 Global "Digital Marketing Influencer" – 2016
#1 Content Marketing Influencer from 6M+ daily web updates in 2015 by Appinions
World's #1 Business Blogger

WHAT WILL THE RIGHT PLAN MEAN FOR
YOUR PRACTICE?
More Traffic! The first step to creating an effective online marketing plan is to identify and prioritise the best traffic sources for YOUR unique business, so you start generating high-quality targeted traffic to your website, every month…. and I'll show you exactly how to do that.
More Patients! In addition to more traffic, you'll start converting more website visitors into qualified leads and paying customers. No more "feast and famine" and unpredictable ups and downs, you'll finally have a steady flow of leads and patients to your business…
More Confidence! Too many medical and healthcare specialists are "flying blind" when it comes to their marketing – and that's a recipe for disaster. So, a key part of a proper marketing plan is to have proper tracking systems in place – that way, you know exactly how each aspect of your marketing is performing, down to the penny… and you can confidently reinvest for maximum profits.As you achieve your sales and marketing goals, you'll gain greater and greater confidence – and that's when your marketing becomes unstoppable…
More Free Time! The most limited resource you have is your time. And that's why an effective online marketing plan tells you what activities you should do "in house" and what to delegate and outsource. The key fact is, you can't do it all yourself. As you implement your plan, you'll also free yourself up to focus on what you do best…
LEARN HOW TO DO IT RIGHT…
To create a truly effective online marketing plan, you need the perfect mix of tactics and strategies…
You might be wondering…
What are the EXACT steps and procedures to create such a plan?
Well, you could go read books on online marketing… And you can learn from years of effort and trial-and-error (like I have).
or…
Get my step-by-step guide that condenses down everything I've learned over the past 13 years from creating and managing hundreds of online marketing campaigns for similar clients like yours.
This session with me is a shortcut. In fact, it's the only thing standing between you and the potential to dramatically improve your online marketing, so you get more traffic and patients.
A
ABOUT HUYEN TRUONG
Huyen Truong is a Search Marketing Strategist with a passion for SEO. She entered the online marketing world in the early 2000s when SEO was still in its infancy. Since then, she has managed hundreds of clients through their SEO, web development and online marketing projects.
Her extensive practical experience working with businesses at different levels, and her solid knowledge and experience in marketing and business consulting, sets her apart from other technical SEO experts.
In recognition of her search marketing expertise Huyen is regularly invited to contribute content by popular business news sites such as www.allbusiness.com ,
www.business.com , au.smallbusiness.yahoo.com and www.itwire.com among others.
Huyen acquired her MBA at one of the top MBA programs in USA in 2010, Master of Marketing from University of Technology, Sydney and Web Design and Development Training from TAFE in 2012.
Huyen met with Warren Buffet – Billionaire, Legendary Investor when she was doing her MBA in the USA.
"Someone's sitting in the shade today because someone planted a tree a long time ago."
Warren Buffet