What
WHAT WE DO
Facebook & Instagram have become essential digital marketing channels for any business. With cross-device insight and audience targeting simply unavailable elsewhere, their customer acquisition power now rivals search. Together we will build and deliver Facebook & Instagram adverts to the right audience at the right time which helps to increase conversions and bring more patients to your practice.
Ad Copy & Creative
We create and test multiple versions of ad copies and creatives until we find the perfect one that will generate maximum performance at a minimum cost.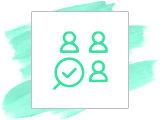 Audience Targeting
We leverage Facebook & Instagram powerful consumer data and lookalike modelling to find your ideal next patients.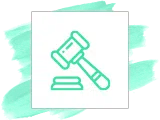 Bid Management
Our wealth of experience means we know when to deploy the network's bid optimization, use a platform bid optimizer, or apply manual strategies.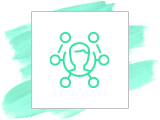 Remarketing
In addition to closing previous visitors and custom audiences, Facebook ads are uniquely suited to re-engaging past and current patients.
Lead Ads
Especially on mobile, the right offer and a quick contact info capture is the key to your practice success on Facebook.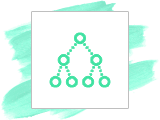 Seamless Integration
We will integrate your Facebook & Instagram advertising infrastructure with the rest of your marketing tools such as SMS marketing, Email marketing, SEO, etc.
C
CUSTOMER STORY
16 leads in a day with a $30 budget through Facebook Ads
Chelsea Cosmetics had just launched a new cellulite treatment and needed a fast and reliable way to find people interested in this new procedure they offer.
At OMD we prepared a complex Facebook Ads campaign by
testing multiple ad copies and creatives and by targeting relevant audiences in close proximity to the clinic as well as retargeting past visitors. As a result, we managed to generate leads for as low as $1.8 Cost Per Lead. The success of the campaign was determined by the high-converting ad copy and design we came up with, precise targeting and an effective follow-up process.
"We found that we are spending almost one-fourth of our previous budget and getting double the conversion, which is a great deal to achieve in a short period of time."
Dr Attalla. Chelsea Cosmetics.
Why?
WHY LET OMD MANAGE YOUR
FACEBOOK & INSTAGRAM ADS CAMPAIGNS
We Know How to Leverage Facebook's Unique Strengths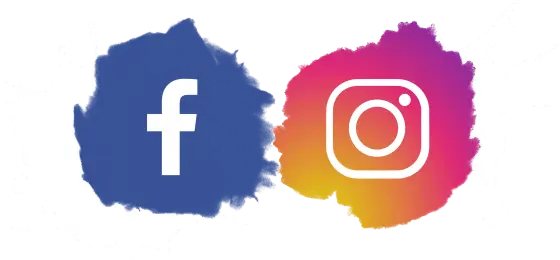 Facebook & Instagram provide three core benefits over other advertising channels:
First, it is your best option if you need to educate and inspire potential patients about treatments and services and encourage them to learn more.
Second, it provides granular targeting metrics that let you share hyper-focused marketing messages that are tailored to each of your different segments of potential patients.
Finally, Facebook & Instagram are massive. While some worry the number of active users on the platform has dropped, there are still many "quiet observers" who you can reach with an effective Facebook & Instagram Ads campaign.
Portfolio
FEW EXAMPLES OF OUR WORK
Antiwrinkle Injections Instagram Story Ad
Baldndess Calculator Facebook Feed Ad
Clinic Location Promotion Facebook Feed Ad
ECO2 Laser Facebook Feed Ad
Hair Restoration Facebook Feed Ad
Hair Restoration Facebook Feed Ad
Led Therapy Facebook Feed Ad
Product Promotion Facebook Feed Ad
Secret RF Skin Needling Facebook Feed Ad
Spider Veins Facebook Reels Ad
Vasectomy Clinic Facebook Feed Ad
6 Step
OUR 6-STEP FACEBOOK & INSTAGRAM
ADS PROCESS
ASSET
ANALYSIS
We analyze your current online and offline assets, including any Facebook & Instagram Ad campaigns you are currently running, or that you have run in the past. We review your campaign's results, your campaign's settings, and the ads themselves, to take a baseline of your performance.
COMPETITOR
REVIEW
We compile a list of your competitors, and we review their current advertising campaigns. We look at both your direct competitors—other facilities like yours that offer the same services and treatments—and your indirect competitors—other facilities that simply solve a similar problem.
SUCCESS
DEFINITION
We collaborate to define the specific services you wish to advertise, the patient groups you wish to target, and the Key Performance Indicators you wish to improve. We then set a marketing budget that will deliver the results you desire within those parameters.
CAMPAIGN
TEST
We launch a minor campaign, using a limited number of ads and a small budget. We test multiple strategies in the market to determine what approach will work best, and which of your desired services, audiences, and outcomes will be easiest to achieve quickly.
CAMPAIGN
EXPANSION
We will take our data from your campaign test, and begin to increase your ad budget for those services, audiences, and outcomes that delivered the best initial results. We will gradually expand your campaign based on the data we gather and your feedback.
CONTINUOUS
IMPROVEMENT
We will continuously test your campaigns to gather real-world performance data, and use this data to refine your campaigns and improve their performance. We will refresh your design, retarget your ads, and overall take data-driven actions to deliver better results each month.
OUR SUCCESSFUL CASE STUDIES

What
OUR CLIENTS SAY
"The number of requests for consultations is at least doubled from the last 5 months, which is a very good sign. I've enjoyed working with both principles."
Dr Darryl Hodgkinson
M.B. B.S. (Honors II) F.R.C.S (C), F.A.C.S. , F.A.C.C.S. Plastic Surgeon
Owner of Double Bay Day Surgery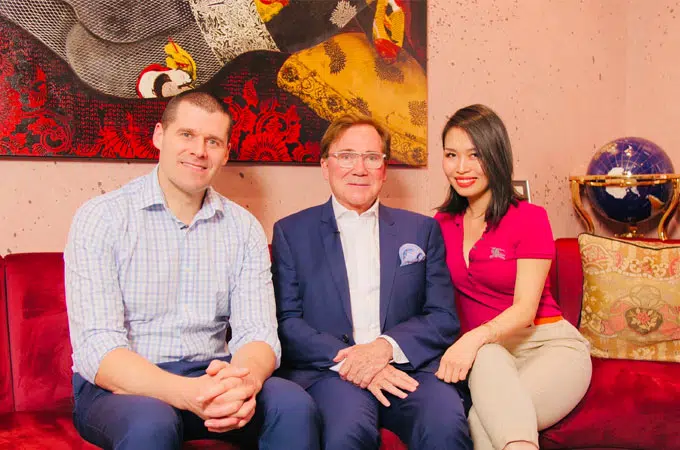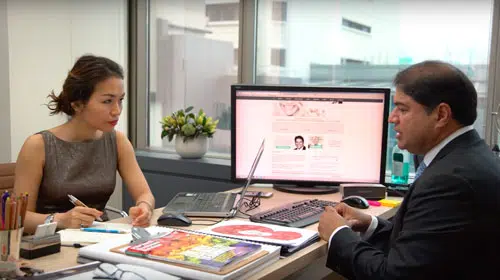 "Over the last 12 months, we have increased the web traffic by over 100% and also increased the conversion by over 100%."
Dr Naveen Somia
MBBS, PhD, FRACS Plastic Surgeon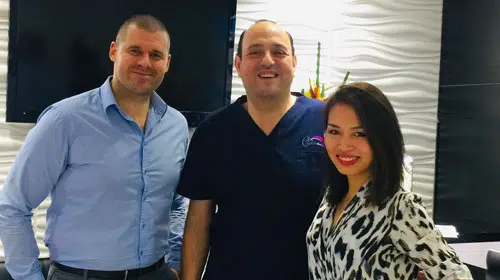 "We found that we are spending almost one-fourth of our previous budget and getting double the conversion which is a great deal to achieve in a short period of time."
Dr Mark Attalla
Cosmetic Surgeon
Owner of Chelsea Cosmetics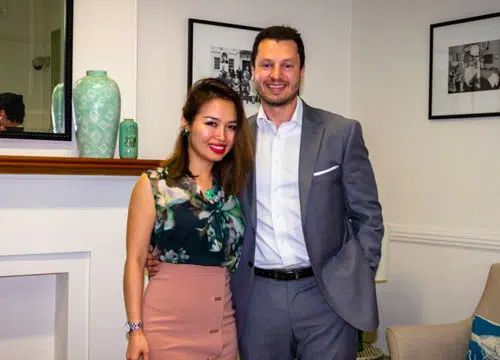 "We've seen a significant increase in our website traffic by over 200%, we've gone from having 12 enquiries to anywhere from 50 to 100 enquiries in a month, while consistently filling our list times at the hospital."
Dr Michael Yunaev
Cosmetic Surgeon,
Specialist Breast (Oncoplastic)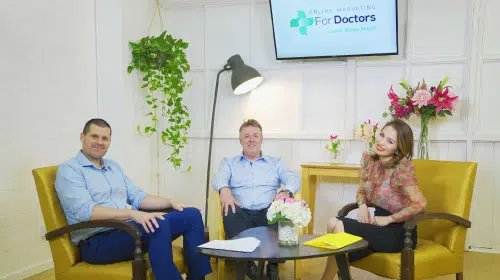 "Enquiries have gone crazy and the number of enquiries has increased three-fold ever since they started 6 months ago. The team and Huyen have been very responsive to support us along the way with our IT problems, they are very thorough and results-driven with their work. We would highly recommend them."
James Nadin
CEO of ICCM & Crown Clinic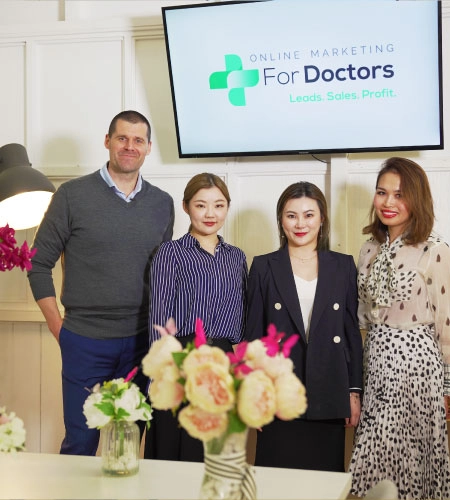 "We've seen a significant increase in our website traffic and enquiries by over 300%, with an obvious uptake in new patient enquiries and conversions coming through the clinic. We've seen a complete turnaround in our online presence in several spaces that we are advertising in."
Ms Christy Xuan
Owner of Lumiere Beauty Clinic
STILL HAVE SOME QUESTIONS?
If you are running a digital marketing campaign and somehow it hasn't worked well, why don't you schedule a Private Performance Audit Check with us today? So we can show you how it works and give you a clear roadmap on how to double your number of patients in the next 12 months?
IF YOU WANT TO DIVE DEEPER INTO OUR WORLD, THESE LINKS LEAD THE WAY