Hi, I'm Huyen
Our work (and this site) is devoted to sharing ideas, tools and resources that will help you automate, grow and scale your practice.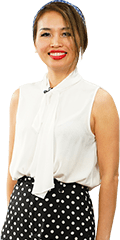 Mobile has been a hot topic for a number of years now; but since the advent of the smartphone and the tablet, mobile has grown in importance. Smartphones are forecasted to sell close to a billion in 2013, with tablets set to outsell PCs and laptops.
In June 2013, Google published an article that said the following:
"To improve the search experience for smartphone users and address their pain points, we plan to roll out several ranking changes in the near future that address sites that are misconfigured for smartphone users."
Uh oh… that means if you've been ignoring mobile, you're probably going to lose search engine rankings.  In other words, if you care at all about search engine optimisation (SEO), then you need to invest in a mobile-friendly website.
And with smartphone users increasingly turning to search to research in-store purchases, mobile has become less of a trend and more of an essential strategy.
What can you do to ensure your brand is in front of an almost entirely mobile audience? Well, we will show you what you need to be doing to build and optimise your mobile presence.
To start off, I am going to share with you some tips about mobile SEO and why you should consider using mobile SEO for your site.
Importance of Mobile SEO
- Mobile search results and desktop results are different: local results are more likely in mobile
Google Places listings sometimes appear higher in mobile results than they do in desktop, and domains with local intent are more likely to appear.
First off, I want to show that mobile search and desktop search don't always have the same results, on the left you see a search result for the keyword "pizza" on mobile, and on the right is for desktop.
As you notice, the results are different when they are displayed on the screen.
The reasons for this is Google is anticipating that searches from mobile might be more likely to have different intent from the desktop result, because Google is inferring that users might want to know about different information about Pizza, such as history or other types of Pizza, they might not necessarily want to order Pizza. If a user on the phone and type in Pizza, it is more likely that they want to check out the locations to order some pizza, and what you start to see that Mobile and Desktop searches in Google are looking very different.
- Increasing mobile traffic
According to KPCB's data on the Mobile traffic as % of total global traffic not just in US over the past few years has gone up by 1.5 times yearly, and right now we are seeing about 15% of internet traffic is from mobile devices. Even in Google we've seen mobile traffic queries grow 5 times in the past 2 years.
- Mobile design as potential ranking factor
Although this does not directly influence the ranking of a page, it will play a role in the future SEO ranking factor. If users are landed on your site which is not ready for mobile experience yet, guess what? Visitors wouldn't be able to comfortably browse your site for long and bounce out quickly as a result. If this happen again and again, it would send a negative signal to search engines about your site bad user experience, consequently affect your ranking status.
As we know about Google is that they always wants to ensure that users have good user experience, not having a bad click, therefore offering you the best results as possible on your devices. So I would expect at some point, they would make it a ranking factor so we definitely should be prepared, then again, even if they don't make it a factor, the fact that if people come to the site, you want to make sure that they have the best experience as possible so you can convert them.
Essential SEO best practices for optimising your site for mobile
1.      Can Mobile Googlebot access it? - Check your robots.txt
Now we talk about some of the best practices when it comes to mobile SEO.
So the first thing you should have a look at is "Can Mobile Google bot even access your site?"
As you may know, robots.txt is a file that is on your website, usually in the root directory of your website that helps to tell search engine robots of what they should index and what they should not index. You want to make sure that your Mobile site is not disallowed. You just need to disallow the search bots to access your directories that you don't want them to go into such as admin, shopping cart. You should carefully pay attention to "Disallow"
User-agent: Googlebot-Mobile
Disallow: /admin/
Disallow: /api/
Disallow: /cart/
Disallow: /date/
Disallow: /hack/
Disallow: /popular/
Disallow: /search/
Disallow: /test/
Disallow: /VIP/
Disallow: /vvip/
Disallow: /go/
2.       Sign up all locations for Google Places
Another thing I'd highly recommend is that if you have a location or even if you don't have a lot of visitors coming to your office very often, I'd still recommend that everybody should have a Google Place page and you can set this up through Google which is free and easy to do, and make sure that you have Google page set up for each of your location.
3.      Create Mobile XML sitemap
Mobile sitemap - As with desktop SEO, it is best practice to create a Mobile Sitemap and submit it to Google to inform them of the site's existence. A Mobile Sitemap can be submitted using Google Webmaster Tool, just like a standard xml sitemap.
You also want to create a mobile XML sitemap. Just like desktop XML sitemap, it really helps your mobile site get indexed and help Google mobile bot find mobile pages that you want to be indexed.
This URL below is an instruction on how to create Google XML mobile sitemap.
If you are familiar with XML sitemap, you might notice that Mobile XML sitemap is very much similar to sitemap that you may have created for your desktop site, but it does indicate that it is for mobile versus desktop.
Check out Google Support page about Mobile XML sitemap
4.      Desktop rules of SEO still apply
One thing is to keep in mind that Desktop SEO rules really still apply.
So the good rules about SEO may be applied to websites in general and also applied when it comes to mobile.
Content Optimisation
The first one is Content Optimisation: getting the keywords into the content, formatting well. One thing I'd really want to stress is avoid using flash because many mobile devices can't even play the flash. If you want to use flash on your site, you need to make sure that:
Many people can play it
The site is going to be accessible by search engine bots
Secondly, keep it simple and only include content which users need, as opposed to what is traditionally deemed necessary for SEO.
Meta Data:
Due to obvious space restrictions, titles and particularly Meta descriptions are shorter in mobile search results so to avoid them getting truncated try to keep within the following limits, or at least ensure that your most important message is included first:
Title Tag:  60 characters (including spaces)
Meta Description: 100 characters (including spaces)
For your most important pages we recommend testing this since the true measure is based on pixel count and so brands/messages with lots of i's and l's may be able to get away with longer messages.
Keyword Research
User behaviour and intent on smartphones quite often differs from desktop users, particularly when there are physical locations involved, and your mobile site structure and content should reflect this.  Some examples of the skewed focus in search types by industry:
Air travel – Flight arrival/departure times and status updates.
Automotive – Showroom information: address and opening times.
Restaurant – Address, opening times, reviews
Insurance – Claims contact information.
Motoring – Traffic updates, car park location and pricing
Retail – Physical store information, including address and opening times and increasingly pricing comparison information for larger purchases.
Travel – Train timetables and journey planners.
Inbound Links
Inbound links are still very important and popular in general, so you need to make sure to get quality inbound links to your site and that includes your mobile site.
User experience
You also want to think about user experience: you need to think about what is the searcher's intent on your site. If people can get into your site but they can't do anything, the problem is your site would be abandoned, isn't the whole point about us doing SEO is to bring traffic in and convert to sales. Be sure to think about the devices, find out right format for different devices, otherwise it would make it difficult for searchers .
Minimise typing that requires, reality is when people are on devices, they don't want to do a lots of typing, you might want to consider adding the Chrome auto-fill tagging. You can see how to add this feature by following the instruction

from this link

. This will help users reduce amount of time typing when users want to fill out some forms on your site.

Ensure page load time is as fast as possible.  Not only will this help your rankings in natural search but it should also decrease the chances of users abandoning your site and help improve conversion rate.

Look out for pages with high bounce rates and ensure content is adequately meeting the needs of users landing on these pages.
Hi, I'm Huyen
Our work (and this site) is devoted to sharing ideas, tools and resources that will help you automate, grow and scale your practice.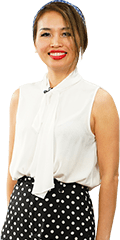 IF YOU WANT TO DIVE DEEPER INTO OUR WORLD, THESE LINKS LEAD THE WAY