We'll
WE'LL HELP YOU PUT ALL THE PIECES OF THE
DIGITAL MARKETING PUZZLE TOGETHER
Do you want to drive more patients to your practice from digital channels like search engines, email marketing and social media? Great. We will build a digital marketing strategy for you that does just that.
A successful digital marketing strategy is designed to drive more prospective patients to your website, convert these prospects into leads and those leads into bookings. Our digital advertising strategies put your practice in front of the right people at the right time—when they're ready to book an appointment.
With OMD, you'll never feel like you're talking to an entry-level person with a headset on autopilot. We form true marketing partnerships with practices, combining intelligent marketing solutions with personalized messaging and strategy optimized for your practice.
Reasons
5 STRONG REASONS WHY YOU NEED
A DIGITAL MARKETING STRATEGY
A written strategy provides formal direction and focus
It ensures that you get everyone's commitment
It enables you to plan to be better resourced
It helps you to set and achieve your goals
It helps you to optimise your activities going forward, and to stay ahead of the plan
Strategy
OUR DIGITAL STRATEGY PROCESS
WILL HELP YOU TO:
Goals
Set Your
Goals
Define your SMART goals (specific, measurable, agreed upon, realistic and time-based).
Journey
Define Customer
Journey
Identify the ideal digital channels your target audience are using. Then develop and refine the customer journey to your website and other resources.
Infrastructure
Set Up Your Digital Marketing Infrastructure
Address all digital areas of concern including SEO, PPC, customer communications, outbound email campaigns, inbound lead nurturing, marketing automation, social posting, content creation and content marketing, and website landing pages.
Strategy
Create Your
Strategy
Create a digital marketing strategy document, which provides you with a plan to reach, engage and convert your prospective patients and up-sell and cross-sell to your existing patients or customers.
C
CUSTOMER STORY
Dr Naveen Somia is a well-known plastic surgeon in Australia specialising in Eyelid/bag surgery and breast reduction.
In early 2016, Dr Naveen Somia decided to seek external help from a professional digital marketing agency that could take on the online presence of the practice. After a thorough interview and background check, OMD was commissioned to work on Dr Naveen Somia's digital marketing strategy.
At OMD we have developed and implemented a comprehensives strategy that resulted in the following achievements:
An increase of 109% in monthly web traffic to Dr Naveen Somia's website.
227 % increase in leads
115 % increase in the number of new patients
Top page 1 ranking for hyper-competitive keywords and national keywords: Eye bag surgery Sydney, Eye bag removal Sydney, Eye bag removal, Upper eyelid surgery, Lower eyelid surgery Sydney, eye lift surgery Sydney, Plastic Surgeon Bondi Junction, Plastic Surgery Bondi Junction, Cosmetic Surgery Bondi Junction.
"So far we are happy with the progress that we have made and there is one thing nice about Huyen is that every time she has the opportunity to go with a more expensive version, she always recommends the cheaper version with the video of adding value to me as a client which is very assuring, a lot different from my experience has been in the past."
Dr Naveen Somia
MBBS, PhD, FRACS Plastic Surgeon

OUR SUCCESSFUL CASE STUDIES

What
OUR CLIENTS SAY
"The number of requests for consultations is at least doubled from the last 5 months, which is a very good sign. I've enjoyed working with both principles."
Dr Darryl Hodgkinson
M.B. B.S. (Honors II) F.R.C.S (C), F.A.C.S. , F.A.C.C.S. Plastic Surgeon
Owner of Double Bay Day Surgery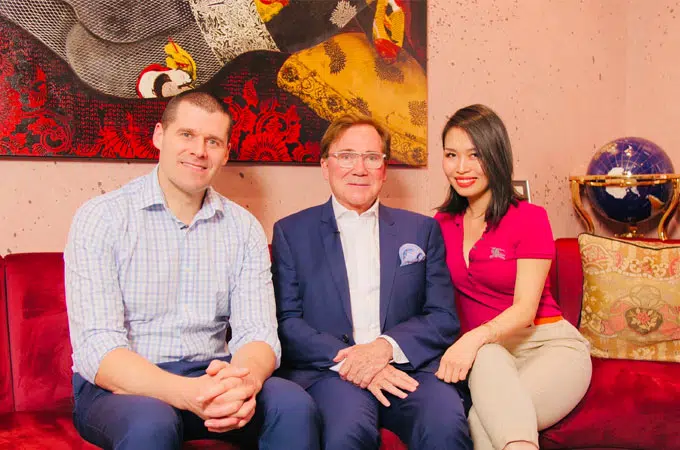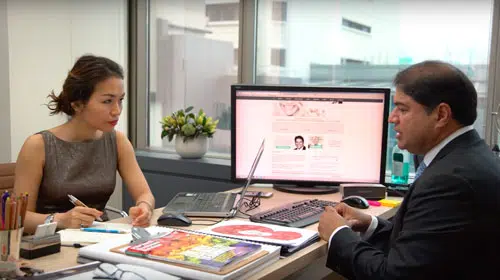 "Over the last 12 months, we have increased the web traffic by over 100% and also increased the conversion by over 100%."
Dr Naveen Somia
MBBS, PhD, FRACS Plastic Surgeon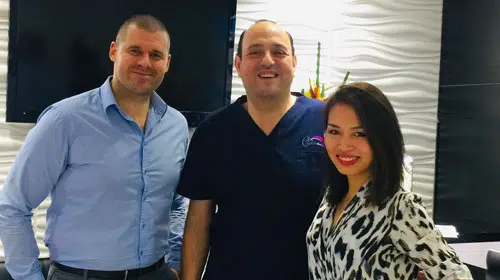 "We found that we are spending almost one-fourth of our previous budget and getting double the conversion which is a great deal to achieve in a short period of time."
Dr Mark Attalla
Cosmetic Surgeon
Owner of Chelsea Cosmetics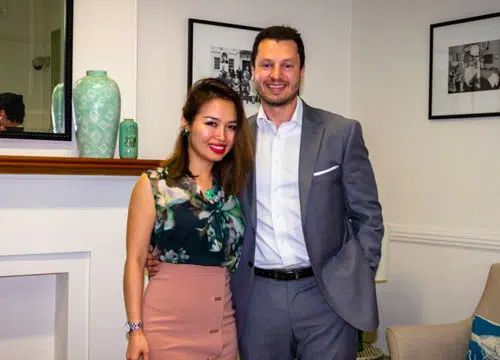 "We've seen a significant increase in our website traffic by over 200%, we've gone from having 12 enquiries to anywhere from 50 to 100 enquiries in a month, while consistently filling our list times at the hospital."
Dr Michael Yunaev
Cosmetic Surgeon,
Specialist Breast (Oncoplastic)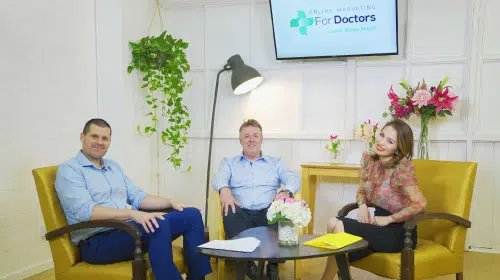 "Enquiries have gone crazy and the number of enquiries has increased three-fold ever since they started 6 months ago. The team and Huyen have been very responsive to support us along the way with our IT problems, they are very thorough and results-driven with their work. We would highly recommend them."
James Nadin
CEO of ICCM & Crown Clinic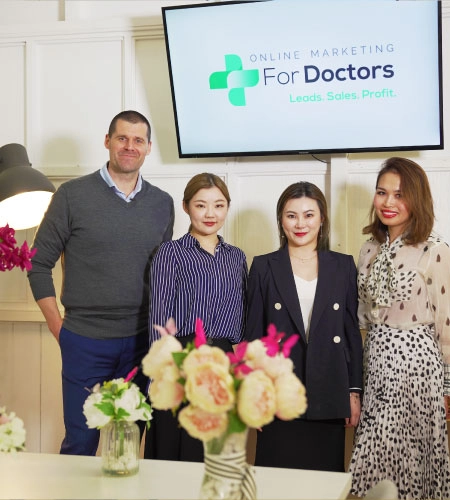 "We've seen a significant increase in our website traffic and enquiries by over 300%, with an obvious uptake in new patient enquiries and conversions coming through the clinic. We've seen a complete turnaround in our online presence in several spaces that we are advertising in."
Ms Christy Xuan
Owner of Lumiere Beauty Clinic
STILL HAVE SOME QUESTIONS?
If you are running a digital marketing campaign and somehow it hasn't worked well, why don't you schedule a Private Performance Audit Check with us today? So we can show you how it works and give you a clear roadmap on how to double your number of patients in the next 12 months?
IF YOU WANT TO DIVE DEEPER INTO OUR WORLD, THESE LINKS LEAD THE WAY