Hi, I'm Huyen
Our work (and this site) is devoted to sharing ideas, tools and resources that will help you automate, grow and scale your practice.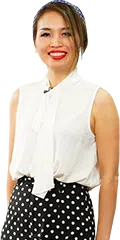 "Umm, that's a bit too much for me to take on now."
How often do you or your practice manager hear this from a prospective patient?
No matter what services you're selling, the money objection is typically going to be the most dominant objection that will keep coming up, especially if you are dealing with self-referring patients or you are selling high-valued procedures.
But being able to handle this objection well, will help you to improve your new patient conversion rate dramatically.
In this new video we're going to show you how to handle this objection very cleverly, building confidence and a better sales process along the way.
SHOW NOTE:
7 Figure Samurai Sword Sales Guide For Clinics
www.onlinemarketingfordoctors.com/samurai-sales-guide/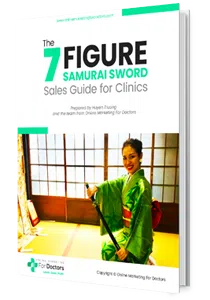 IF YOU WANT TO DIVE DEEPER INTO OUR WORLD, THESE LINKS LEAD THE WAY