Join Us
EXPLORE A Career at OMD
At OMD, we want you to have a lifestyle job where you will feel like you are in control of your work as if it was your own business, with all of the support of our team members and attractive benefits of an established agency.
An OMD job is more than your average job. We are focused on helping each employee reach their full potential while also encouraging them to explore new growth opportunities. Our focus on employee engagement leads to the awesome work that our agency produces on a daily basis. No day at OMD is the same, and the bond we have with one another is not something you will find at just any other agency.
P
PERKS AND BENEFITS
At OMD, we believe a strong work-life balance is a major factor in our success. We want dedicated employees who are proactive and team-oriented, so we offer these benefits:
Competitive salary and bonus
100% remote work from anywhere
Fun perks, rewards, and recognition
An atmosphere of mentorship, accountability, positivity, and creativity
Flexible paid vacation days
Half Fridays
Ten paid national holidays
Birthday leave: Celebrate your birthday with a bang and enjoy an additional day of annual leave each year!
Volunteer leave: Give back to the community through supporting a charity of your choice. OMD team members can access Volunteer Leave each year.
Paid maternity/parental/compassion care leave
Office treats: unlimited snacks and drinks to keep you energized
Free twice a month golf training from the Director and GA Golf Handicap registration fee 😃
WHAT'S IT LIKE TO WORK AT OMD?
Working at OMD is more than just a job — it's becoming a part of a team that values you for your individuality and ideas.
At OMD, we strive to provide the type of working environment that promotes the following:
W
WORK-LIFE BALANCE
We have set working hours and don't expect employees to work past those hours. If an employee finds themselves consistently working outside of normal work hours, they're encouraged to speak with their manager to find a way to get that work-life balance back. Have a doctor's appointment or need to go to a school function for your child? Family is always a priority, so scheduling important events in your life is never an issue.
O
OPEN DOOR POLICY
Whether you've got an idea that would improve the processes at OMD, want to pitch a fun employee social idea, have an issue you'd like addressed, or just want to say hello, the OMD leadership team always has an open door and encourages employees to reach out.
P
PEOPLE ARE VALUED
Our individuality and differences are what make us stronger. As a team, we use those strengths and voices to create and deliver impactful results for our clients. We are committed to promoting equality and inclusion, and all qualified applicants will receive consideration for employment without regard to race, color, religion, gender, sexual orientation, national origin, disability, age, or veteran status.
C
COMMUNITY IS PRIORITY
When you work at OMD, you'll find that there are no cliques or silos. It may sound cliche, but we really do all get along. It doesn't matter what department you're in or your geographic location, we all work and communicate openly with each other, while often cracking jokes and having fun in the process. Everyone, from company leadership to interns, shares information and ideas freely, which helps us create great results for clients.
What We're Looking For
AM I A GOOD FIT FOR OMD?
Do you strive to be the best in your field? Are you always
learning? Here are the characteristics we're looking for:
PROACTIVE
Do you see something that needs doing and do it (even if it's not part of your job description)? Do you step in when a colleague needs help without being asked? Do you offer solutions for issues that arise, process improvements and ideas for educating team members on best practices?
TEAM-
ORIENTED
Do you work well with others? Do you collaborate and provide guidance among colleagues and team members to help everyone reach their full potential?
TAKE
OWNERSHIP
Do you look at the results of your or your team's work, and use those results to take action to improve? Do you take great pride in your work?
ABILITY TO WORK
IN A FAST-PACED
ENVIRONMENT
Can you change what you're working on at a moment's notice? Are you able to juggle several deadlines at once?
SELF-
MOTIVATED
Are you able to work independently? Are you able to carve your own career path with support from OMD? Do you have an entrepreneurial spirit?
ADAPTABLE
Can you adapt to the quickly changing needs and priorities of clients? Are you able to adjust to changing deadlines?
Why OMD?
Our business is built on love and we take our work seriously.
We take a strong stand for kindness. We're dreamers and doers who believe in relentlessly exploring what's possible. We're passionate, playful and deeply invested in our art and our sense of optimism is unstoppable.
Our Vision
The leading patient generator for doctors and surgeons through our industry-leading 7-step marketing system framework.
Our Mission
To be the number one resource for doctors and surgeons for generating more new patients and scaling their practices faster.
Our 4 Core Values
These values define how we get the job done. We give everything 120% and then some. Our goal is to exceed expectations by going above and beyond for our clients.
Responsive
Thorough
Result Driven
Proactive
When it comes to employee culture, we are all about incorporating fun into everything we do.
Working with people you enjoy being around is important, and luckily, we enjoy it so much we actually choose to spend time together! We often get together for happy hours, sporting events, company parties, non-profit work, and more.
We are looking for individuals who are talented, hardworking, and driven to be the best in their field.
OMD wants employees who don't take themselves too seriously, but when it's crunch time, can work to meet deadlines and present themselves in a professional manner.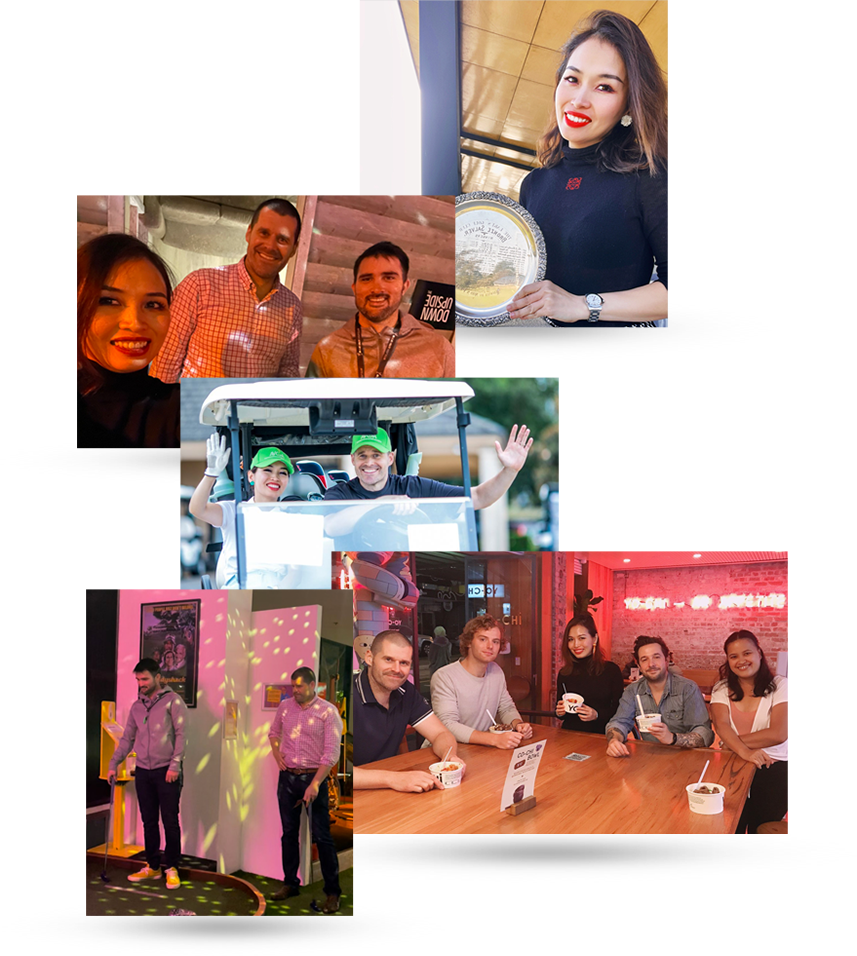 JOIN OUR TEAM
If you see yourself joining our mission to be "The World's Leading Patient Generator For Medical Clinics" and have the skills, drive and work ethic to be part of the best medical marketing team, please read further for more on these opportunities.
We'd love to get to know you. If you don't see an open position below,
we're always accepting resumes from great candidates.
IF YOU WANT TO DIVE DEEPER INTO OUR WORLD, THESE LINKS LEAD THE WAY