Hi, I'm Huyen
Our work (and this site) is devoted to sharing ideas, tools and resources that will help you automate, grow and scale your practice.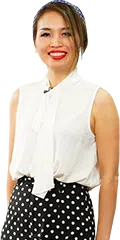 We're thrilled to share with you the unforgettable experience of the OMD Sydney team at ASAPS 2023, their first-ever work trip. Buckle up because it's going to be a ride filled with excitement, mishaps, and loads of fun under the sunny skies of the Gold Coast!
Every year, OMD eagerly participates in industry-relevant events to provide our team members with invaluable opportunities to connect with potential clients, engage with existing ones, gain insights into industry trends, and stay updated on the latest advancements in practice marketing and regulatory changes.
This year, the prestigious ASAPS event took place at the luxurious Langham Hotel on the Gold Coast, and it marked a significant milestone for us as we sent our newest team members from the Sydney office to the event..
With excitement building among the team, this first-ever industry event held a sense of anticipation and curiosity in the air. In particular, our new Account Manager, Voya, who had never been to the Gold Coast before, viewed this as an opportunity to create lasting memories from the trip that he could cherish.
Day 1: A Bumpy Start
Our journey began on a bright, sunny day as we arrived at the Gold Coast, all geared up for ASAPS 2023. However, there was a small hiccup – the keys to our apartment were locked inside!But, hey, nothing could dampen our spirits. We decided to make the most of our time by enjoying a delicious lunch and basking in the sun.
Our first official meeting was with the esteemed Dr. Raja Sawhney at Sculpt Clinic, offering breathtaking views of the Gold Coast waterway. Huyen and Tom, our dynamic duo, took charge of discussing proposals to address the clinic's challenges.
Later, Dennon surprised us with news of a new place to stay – the Melton Hotel. We checked in, headed out for an all-you-can-eat Brazilian BBQ, and stocked up on drinks and chocolates to share with fellow event-goers. The evening was filled with lively music, laughter, and even some delightful tea prepared by Tom.
Day 2: Making an Impact
Day two was all about setting up our booth in style. We made quite the statement with our good-looking team, offering conference attendees non-alcoholic cocktails and delectable dark chocolates to enhance their ASAPS experience.
After a successful day at the conference, we attended the welcome reception party, where we indulged in food, drinks, and music. The perfect way to relax and celebrate!
Our excitement didn't stop there; we checked into the luxurious full-floor penthouse at the Moroccan building, facing the breathtaking ocean. The team stayed in 3 bedrooms with 6 beds and 3 bathrooms, and they couldn't have been happier with the place.
After the party, our very own Dennon and Tom showed off their cocktail-making skills. Then, we decided to unwind in the hot tub, accompanied by our favourite music and cocktails. A surprise guest, a plastic surgeon from the conference, joined our celebration, making it a night to remember. Our second Gold Coast night didn't end until 1 am and it was so much fun!
What happened on the Gold Coast stayed on the Gold Coast
Day 3: Impressing the Crowd
Our team continued to impress conference attendees with their infectious positive energy around the booth, resulting in numerous inquiries and interests throughout the day. The gala dinner started at 7 pm, so we headed back early to get some rest before a night of more partying.
We transformed the Gala Dinner into our best evening attire. After the dinner party, we received an invite to a private party filled with drinks and music. We danced like there was no tomorrow, with Dennon's footwork, post-ankle injury, showing just how much fun he had. We partied until 3:30 am – a day of full-on celebration!
Dennon's footwork after ankle injury over a month ago, showing how much fun he had 😊
The team didn't come back until 3h30 am. That was a full day of partying 🙂
Day 4: Wrapping it Up
Even after a wild party night, our team showed up before 10 am for the fourth day. After wrapping up the conference, we took a scenic drive along the coastline and explored the markets at Broadbeach. Then, we headed to Top Golf, where some team members took their first-ever swings – an experience they won't forget.
Finally, in the last two hours before our flight, we received an invitation to Dr. Raja's house for a party. We enjoyed drinks, laughter, and engaging conversations with the doctor and his family members.
As our adventure came to an end, we rushed to return the car and catch our flights, making it just in time.
Reflections and Future Adventures
Voya, our new account manager, summed up his first work trip in a heartfelt video, expressing his excitement and gratitude. We hope to have many more such fun trips and job openings at OMD, so stay tuned for updates.
If you're interested in joining our team, leave your details below, and we'll keep you in the loop for future opportunities.
Join us on our journey as part of the world's leading patient generation team for medical clinics. We can't wait to have you on board for our next thrilling adventure!
Interested in joining the OMD team
at some stage of your career?
Please leave your details below and we'll keep in touch with
you when the right opportunity or timing arrives for you.
Hi, I'm Huyen
Our work (and this site) is devoted to sharing ideas, tools and resources that will help you automate, grow and scale your practice.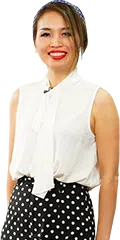 IF YOU WANT TO DIVE DEEPER INTO OUR WORLD, THESE LINKS LEAD THE WAY