Hi,I'm Huyen Truong
Not Hannah Truong
Or Helen Truong 😉
I'm Vietnamese Australian. I have lived and worked on three different continents, but I was born and raised in Vietnam in a poor working-class family during the de-centralising economy period of the 1990s.
It was very tough back then.
I have walked a path that few other entrepreneurs have. My parents worked very hard juggling various business ventures just to put food on the table.
I learnt one valuable thing from my parents' success.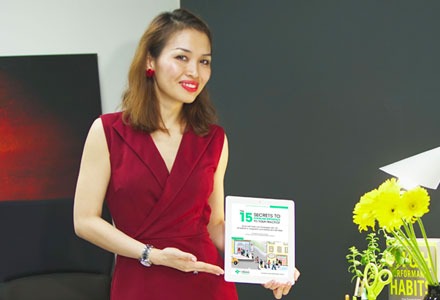 One word. Persistence.
Nothing in this world can take the place of good old persistence.
Talent won't. Genius won't. Education won't.
Persistence and determination are all-powerful.
They are the principles that enabled my parents to rise up in their lives when most people their age were giving up or thinking about retirement.
Growing up, I saw them trying many different types of businesses and opportunities until they finally experienced a breakthrough with one of their businesses when they were in their late 40s.
My parents had finally turned a business into a multi-million dollar business. But it took a long time to get there.
One word...
Persistence
Nothing in this world can take the place of good old persistence.
Talent won't.
Genius won't.
Education won't.
Persistence and determination are all-powerful.
It was in this humble beginning that inspired me to dream of a better future for myself, and I picked up my business sense from them.
I started selling candy for money when I was 5. I was trying to sell things around me as much as possible to make any extra cash I could to buy treats that my parents were unable to afford at the time. The entrepreneurial spirit inside of me was unleashed very early on, and I haven't looked back.
Through many years of working hard and saving money, my parents were able to send me to the United States for graduate education. I graduated from the University of Missouri-Columbia with an MBA during one of the worst financial crises, 2008–2010.
I had started selling online advertising in the early 2000s when online marketing was still in its infancy, and I knew back then it would be the future of marketing. But during that financial crisis, Instead of choosing to stay in America and trying to survive there, I decided to make a bold move by packing my bags and moving to Australia. It's something none of my classmates even considered.
I moved to Australia in 2011 as a poor student without any connections, no job, money, or family and friends—just two suitcases and more than $100,000 in student debt.
I started out sharing a room with another student, living in a tiny old house with 8 other students, with no heater and just one bathroom to share. Every night, I could feel the cold, high-pitched whistling winds blowing through the rattling bedroom window, keeping me awake at night. Life didn't look so promising back then.
WANT TO KNOW MORE ABOUT ME
AND HOW MY TEAM CAN HELP YOU?
"I love hip-hop, golfing, travelling and running our OMD TV show. I'm passionate about helping medical clinics double their daily enquiries in less than 6 months."
But I had this dream on the first day I stepped foot in Australia of creating a leading digital marketing agency, and that dream has kept me going until today.
Back then, I had no idea how to make it happen, but I just knew deep down that I was going to achieve it someday.
I started small, slowly building a reputation by working on multiple jobs helping small businesses with their search marketing. Result Driven SEO was the first agency I founded, and while it didn't happen overnight, it started growing bigger and bigger.
But it grew to a point when I realised that the competition in this broad industry was getting fierce. The competition was everywhere, and everyone was chasing any potential client making any wild promise they could just to land them.
It was in those moments that I began to understand the value of specialising in one niche and how it could set my agency apart from my competitors. That's why I founded Online Marketing For Doctors (OMD) and Queen of Cosmetic Marketing, to claim my celebrity authority on a niche industry that I know very well.
This company has since grown incredibly well over time, and I couldn't be prouder of the work that my wonderful OMD team has done to support doctors, surgeons across Australia and around the world, to achieve their dreams for their practices. It has been incredibly satisfying work.
But the tale doesn't end here. It is constantly being rewritten every day with new exciting challenges and opportunities in this dynamically changing and ever-growing industry. And I plan on continuing to push forward, striving to be the best that I can be, in the same fighting spirit that my wonderful parents instilled in me those many years ago.
ABOUT ONLINE MARKETING FOR DOCTORS
One year after launching Online Marketing For Doctors and Queen of Cosmetic Marketing, my agency has experienced an incredible 166% growth rate. That's why I wanted to write this book, to show you the power of the niche.
Today, I'm leading a star team of digital marketers helping medical clinics all over the world to double their new patient enquiries in less than 6 months.
I have a special interest in the medical industry and an incredible passion in helping doctors, surgeons from around the world to thrive and succeed with their clinics.
I have built a dream team designed for building incredible medical clinics' digital marketing campaigns. You get to work with specialists, not generalists.
We are a boutique team of 25 incredible talents, and we don't plan on expanding our team any time soon.
Why?
Because I don't work with just any clinic. I select a limited number of clinics in each city to work exclusively with so I can make sure that I personally set a strategy and follow through on the implementation, ensuring that you get unmatched dedication and attention from my team that doesn't compete against any of my other clients.
The quality and results of your campaign are second to none, as your success is our ultimate goal and the reason for our existence.
We are known by our clients for our four core qualities:
Responsive
Thorough
Results Driven
Proactive
We work hard to ensure that these qualities are carried throughout our working process with all of our clients.
I was lucky to meet Warren Buffet—billionaire and legendary investor—when I was doing my MBA in the USA, and he told us this;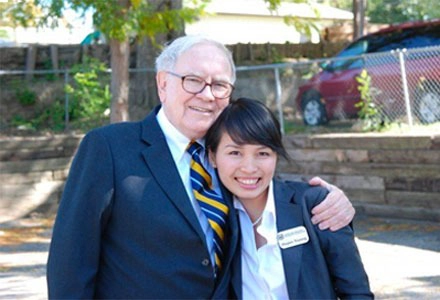 "Someone's sitting in the shade today because someone planted a tree a long time ago."
Warren Buffet
Ever since then, I've always wanted to plant a tree, a tree of a proven marketing system and framework for medical doctors, surgeons around the world that they can use, so that they can enjoy the benefits that come with successfully growing and scaling their practice.
Those qualities pretty much sum us up.
If you like what you see, then we'd like to invite you to do the next step
WHAT OTHER SURGEONS
SAY ABOUT US
DR HODGKINSON
"The number of requests for consultations has at least doubled in the last five months, which is a very good sign. We're very impressed with how much detail they put into the plan, how they projected what they might be able to achieve for us. I've enjoyed working with both principles. We look forward to the future, as right now the present is very positive for us."
Dr Darryl Hodgkinson / MBBS (Honors II) FRCS (C), FACS, FACCS, Medical &
Plastic/Reconstructive Surgeon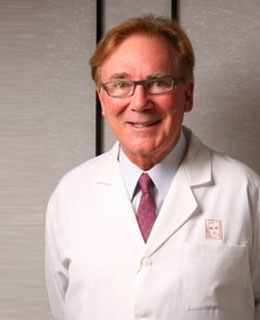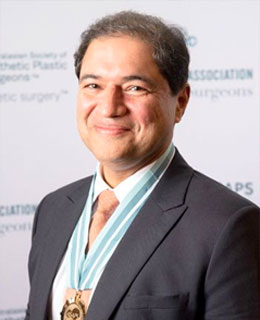 DR NAVEEN SOMIA
"What I saw was the ranking slowly starting to climb and we were very happy with the way the rankings were going, especially for some of the keywords that I wanted to be on the first page of Google. That translated into a lot of visitors coming to my website. Over the last 12 months, we have increased the web traffic by over 100% and also increased the conversions by 100%. And so far, I'm happy with the progress that we have made. And the one nice thing about Huyen is that every time she had the option to go with the more expensive version, she always recommended the cheaper version with the view of adding value to me as the client, which is very reassuring and a lot different from what my experiences have been in the past."
Dr Naveen Somia/ MBBS, PhD, FRACS Medical & Plastic/Reconstructive Surgeon/ ASAPS President
CHELSEA COSMETICS MELBOURNE
"Online Marketing For Doctors have lowered our marketing budget, and we're getting a much better conversion, which is a big difference between working with them and other SEOs. They didn't change the whole website, but they organized the website in a way that is easier for the clients to go through, and I think that helped to improve the time clients spent on the website, which reflects on the ranking and reflects on the performance of the website. We found that we are spending almost one-fourth of our previous budget and getting double the conversion, which is a great deal to achieve in a short period of time."
Dr Mark Attalla – Cosmetic Surgeon/Owner of Chelsea Cosmetics Melbourne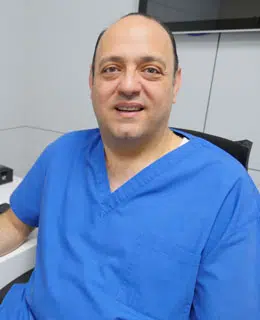 BREAST AND BODY CLINIC
"Online Marketing For Doctors has made a significant change in my business over the last 12 months. The success didn't happen overnight and it required a tremendous effort from the OMD team. We've seen a significant increase in our website traffic by over 200% with an obvious uptake in new patient enquiries and conversions coming through the clinic. We've seen a complete turnaround in our online presence in several that we are advertising in. We've gone from having 12 enquiries to anywhere from 50 to 100 enquiries in a month while consistently filling our list times at the hospital, which is a huge improvement. And more so, the leads that are coming in are more serious, with more intention to book in a surgery than previously, which is making it easier for us to convert them into a patient. Overall, I've had a very good experience with OMD and would highly recommend them to you, and I hope that you can succeed like that."
Dr Michael Yunaev/ Specialist Breast (Oncoplastic)/ Cosmetic Surgeon/
Principal Doctor at the Breast & Body Clinic
CROWN CLINIC
"We have been using the Online Marketing for Doctors team for almost 6 months now and we are very happy with the results. They put together a comprehensive strategy and plan to improve our digital marketing presence (SEO, PPC ads, Social Media, Website Content and Landing Pages), and so far we can see improved results from the work that they have done. Enquiries have gone crazy and the number of enquiries has increased three-fold ever since they started. The team and Huyen have been very responsive to support us along the way with our IT problems, they are very thorough and results-driven with their work. We would highly recommend them."
James Nadin/CEO of Crown Clinic

IF YOU WANT TO DIVE DEEPER INTO OUR WORLD, THESE LINKS LEAD THE WAY