Hi, I'm Huyen
Our work (and this site) is devoted to sharing ideas, tools and resources that will help you automate, grow and scale your practice.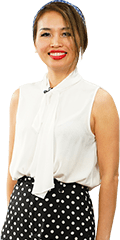 Before moving onto my best 7 tips for Local SEO, I want to give you abit of overview about the importance of local SEO and how it is emerging in search market.
Search Is Getting More Local
Do you know that "about 1 in 3 queries that people type into a standard Google search bar are about places, they are about finding out information about locations" - Ed Parsons of Google
Your Prospects Prefer Search
86% use internet to find local healthcare practice and 72% prefer to find information on local merchants via search [ Web Visible Survey]. The days that we go to old Yellow pages are pretty much over, people now are going online to find local merchants.
"82% of online local searchers follow up via an in-store visit [TMP/comScore]" - Not only are they searching, but after doing those searches, they are highly likely to go and visit your office or your local stores.
How Google Responded to Local Search
Google responded by putting healthcare practices right in front of search results. Not too long ago, if you searched for "dentists" you would have seen a lot of webpages in search results all about "dentists", now Google knows that people are not really doing research about "dentists" they actually want to find actual restaurants to go to, therefore local listings are put right above other web page results.
And Don't Forget About Mobile
There are some stats out there that is showing mobile traffic is surpassing desktop traffic by 2015 - "3 out of 4 mobile searchers trigger follow up actions [Google/Nielson March 2013]"; those actions are sharing information, visiting store, or actually making a purchase.
95% mobile users access locally relevant information [xAd Survey]. As you can see on my mobile phone and you can see the map and businesses right below that.
As you can see, Google is not showing websites, I need to clarify abit here:
Local results in Google are not "websites"
This is not SEO for your website *
This is SEO for your Google + Local page(s)
*However, website SEO does impact your local SEO because of the SEO ranking elements still affect your Google+ Local pages' SEO
Now we are diving into 7 steps to rank #1 Locally:
Step 1: Keyword Research
Use Google's Keyword Planner Tool: How many times a keyword is searched per month and also additional similar phrases
3 criteria to select keywords:
Make sure with your keywords, Google shows local practices in the results
Keywords are relevant to your practice
Your keywords have search volume, number of times it has been searched per month, you do want to make sure that people are using that otherwise it is not a good keyword to go after.
Step 2: Set Up & Claim Your Google Plus Local listing
When you are choosing practice type, please make sure that you select Store front or Service Area. You can then have Google verify and claim ownership by:
Phone call or post card
Enter PIN number to verify

 
Make sure that you have physical address with valid phone number and fill in practice information in full. After 1 or 2 weeks, Google's PIN post card will be arriving and you use that PIN number to verify your listing.
Step 3: Update Page and Website
Once you get that page set up, make sure you update it on your website
Complete all the available fields, do not keyword-stuff
Google uses name and categories to determine if you are relevant
Increases trust, conversion rates: if you have a completely filled out profile with nice relevant images, logo, header banner so you look like a legitimate practice. Make sure all information are accurate, so prospect would feel trusted and possibly call you.
Edit your website:
Home page title: include city, state, relevant keywords, that will help improve your ranking for local related keywords.
Have contact information on your website, having your Contact Us page on which you want to list your name, address, and phone number that match address information on your Google Plus page.
Use Schema.org to add a bit of little html code in your contact information that allows Google find your contact information more easily and match that info to your Google Plus Local page. You can then use this link to verify your contact us page and to make sure that Schema was set up correctly http://www.google.com/webmasters/tools/richsnippets
Step 4: Build your page authority
Once users put in a local search query, Google would go to their database and look for all relevant sites to the users keywords and and rank them based on authority and relevancy.
Citation = Name, Address, Phone (NAP factor): The biggest factor in authority that is called citation which is simply online mention of your name, address and phone number, and the abbreviation if you do any research into this is NAP. And again, that is why it is important to have a Contact Us Page that has a name, address and phone number listed because that information then compares to your Google Plus local information as well as any other sites online that mention your name, address and phone number.
Google needs a way to confirm your information is in fact accurate and up to date. If they look online and see hundreds of other sites mentioning exact name, address, and phone number; that is a pretty strong indication/signal that that your information is accurate , therefore consistency is critical. If you have different names, addresses, phone numbers listed online, that would kill your local rankings, the goal here is to have a consistency in your name, address, and phone number throughout the internet.
Analogous to links for traditional SEO: Backlinks are also a factor, you want to have other websites that are relevant and authoritative that mentions your address, phone, and name  to link to your website, with Local SEO, citation is similar to backlinks.
How to get Citations:
Use citation audit tool www.moz.com/local (Only available for USA market). If you have any multiple listings with duplicates and inconsistency in your citation, that tool will tell you. It also shows you some of the top citations  that you should get.
Another tactic for you to do is to go on Google and search for local and niche directories such as "medical surgery directory", "Brisbane business directory" would pull up  lots of local and niche directories relevant for your location.
Or you can use service provider like SEO agency who helps you do that.
Step 5: Get On-going Reviews
I recommend if you have any email conversation with patients, send the an email with instruction on how to leave a review. There is a free tool from a business in Canada https://www.whitespark.ca/review-handout-generator; they give you a handout and you can print out and hand to the patients for them to follow the instruction to give  your practice some reviews. I recommend not to post fake reviews or post reviews on behalf of your patients that might get you in trouble down the road.
Step 6: Secure Your Rankings
The goal is to engage with prospects/patients on Google Plus
Posy content (blog) on Google Plus
Ask for follows, shares, and +1s
Reply to relative reviews: overtime you might have some negative reviews. We encourage you to reply to that asap. If you want to show to anyone who stumble that negative review that you do care enough to address the situation and obviously you don't want to throw any fuel to the fire.
Content now helps Local SEO rankings (articles, videos, image, special deals): I encourage you to create a blog that is very beneficial to SEO and Local SEO. What you can do is to create blog articles and you can focus on geo-specific topics, it will you a bit of the boost in local search ranking power.
Step 7: Track Your Return On Investment (ROI)
It is really important to set up this tracking, I recommend you do it right away before you implement any campaign so you can track the performance over time.
With Online traffic: you can create offers with coupon code
Google+ Local Dashboard Insights report: views, clicks, driving directions, engagement
Setup Google Analytics: it can show you how many people come from Google+ and complete a contact form or set up an appointment or enquire more info about a particular product or service.
Calls & In-Person Tracking: You can use different phone number for different marketing campaigns and you can see how many calls from SEO campaign vs. Google Ads campaign. There is a lot of confusion with phone call tracking and local SEO. It is important to not use tracking number on citations.
In order to track in-person visits, you can use special promo codes and use it for Google Plus page and if someone comes in with that code, you can match that with your Google Plus Local campaign page.
If you need any additional help, please email us at contactus(at)onlinemarketingfordoctors.com.au.
Hi, I'm Huyen
Our work (and this site) is devoted to sharing ideas, tools and resources that will help you automate, grow and scale your practice.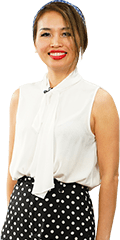 IF YOU WANT TO DIVE DEEPER INTO OUR WORLD, THESE LINKS LEAD THE WAY