Hi, I'm Huyen
Our work (and this site) is devoted to sharing ideas, tools and resources that will help you automate, grow and scale your practice.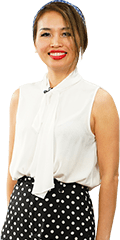 You may have heard the term 'mobile-first' thrown about a lot over the past few years.
Perhaps you've even created campaigns that cater directly to the smartphone-savvy, screen-dominated audiences that overwhelm our airwaves.
Either way, I think you'd all agree with me that the importance of mobile in the success of any marketing strategy is no longer debatable.
Need a little more persuading? Almost 60% of Google's advertising income this last year came from mobile ads. 
In fact, I recently read that mobile advertising spend is set to surpass total television ad spend in as little as three years - a staggering fact when you take television's long reign over brand advertising budgets into account.
But I'm here to remind you that nothing remains the same for very long in this ever-changing marketing landscape – especially when it comes to mobile.
To keep up with the ever-changing mobile marketing landscape, I highly recommend familiarising yourself with my 5 predictions of what's to come in 2018:
Know what you're after? Jump to the section:
1. Mobile site speed truly impacts SEO rankings and bottom line
2. The Rise Of Geo, Local, And Hyperlocal on Mobile Search Results
3. SMS Marketing: An Often Forgotten Goldmine In A Good Mobile Strategy
4. Mobile video keeps on rolling
5. Messaging: the new market-leading medium
1. Mobile site speed truly impacts SEO rankings and bottom line
In my extensive experience of online marketing, mobile site speed has always been first and foremost about the customer experience. And, as Google claims to care deeply about real humans, they're pretty serious about load times.
Figure 1: Mobile speed directly affects bounce rates and ultimately impacts website conversions
But it's not just a ranking factor – it revolves around revenue too. If you ask me, it's pretty simple: websites that load faster earn more. I've seen countless clients whose split-second delays can be worth up to thousands of dollars of business loss.
But with markedly slower mobile internet connections and tiny attention spans, what can we do to keep up to speed with our competition?
Well, here's an easy first step: test, adjust, test again and make sure your site isn't trailing behind with my 3 favourite Google webmaster tools to help you pass the mobile-friendly litmus test.
Last month, after trying everything we could to speed up our site, I decided to remove Our Works and some testimonial videos from our home page - even though I loved them to bits. As a result? The website jumped a massive 7 spots for some of our ranking keywords.
We have to continuously pay attention to speed optimisation. Take it from us: it's well worth it!
Figure 2: Our keywords jumped several spots as the result of the website speed optimisation
2. The Rise Of Geo, Local, And Hyperlocal on Mobile Search Results
I've seen firsthand how mobile has transformed the way we discover local businesses and products.
And I'm not the only one. A recent Google study revealed that 76% of people who search on their mobile devices for something nearby visit the business within a day. And over a third of these searches usually result in a purchase.
I also know that "near me" searches are burgeoning by around 147% each year. And in response, Google is implementing  new, Apple Maps-integrated ad units for locality, providing businesses the opportunity to exploit geographical searches.
In my opinion, this is just the beginning. I'm sure  that eventually we'll reach a phase of geo-conquesting—the concept of targeting ads around competitor locations.
Figure 3: Now businesses can target Google maps for local search terms
3. SMS Marketing: An Often Forgotten Goldmine In A Good Mobile Strategy
Even I am often overwhelmed by the wealth of digital marketing channels available. And I've seen time and again that because of the saturation of options, marketers often end up concentrating only on the most visible channels: SEO, search ads, display ads, social, email and content.
But while these key strategies deserve attention, we cannot let smaller and equally powerful channels fall behind.
I'm talking about a channel that everyone uses every day: SMS.
I was actually surprised to hear that that a staggering 97% of all text messages are opened by recipients. What's more, I've seen firsthand that most customers would be happy to get updates via SMS.
I can't praise the oft-ignored platform enough. Text messages are a great tool for real-time alerts and transactional notifications. Oh, and they present a fantastic opportunity for two-way dialogue between patients and practices.
Figure 4: You now can send and receive SMS's via Email
One of the hottest trends in mobile marketing right now I think is Location, location, location.
It's hot because people want to know how to use it, whether that's through location-based text messaging, location-based app messaging, or using location to generate personalised content generated using location data.
Knowing a customer's geographical context, with their consent, enables marketers to then curate personalised, real-time messages to these individuals, before they keep moving on.
4. Mobile video keeps on rolling
It's no secret that video has overwhelmed the social media realm, with quadruple consumers preferring video over text. That's a stat that I've seen grow more exponentially than any other, and it's not slowing down.
This past year has already seen Facebook's daily video views rise by a monumental 7 billion, thanks to 500 million people watching videos every day.
By creating and sharing mobile video content, we're contributing to a market expected to reach $13 billion by 2020. And I saw in a recent eMarketer study that ad expenditure on mobile video is set to rise by over 30 percent next year.
But I cannot stress how much space is left for future growth.
Ad spend in mobile video still lags behind real-world time spent watching videos. And I'm a firm believer that it's not just about quantity, it's quality too.
So I assure you that 2018 will see widespread innovation - from pre-roll and live video to video embedded directly into emails.
Mobile video content will become more sophisticated and live or 360 video experiences are only expected to improve.
Google and Facebook are sure to take their mobile video experience up a level too, especially as more people access the internet from their mobile devices rather than desktops.
Bottom line? I've said it once and I'll say it again: get those cameras out, and get creating.
5. Messaging: the new market-leading medium
I came across an interesting new term the other day. Apparently, messaging has been dubbed the new medium.
And I definitely get why. Snapchat, WhatsApp, and Facebook Messenger are overwhelming the world wide web. Statistics show that 60% of the world's most used apps are fundamentally about messaging.
Figure 5: Top global apps in usage and sessions
I think many of you would agree that people prefer apps that let us interact with other humans, with information and with experiences in new and connective ways.
And that's why messaging apps will continue to take over social networks in the next few years.
So in terms of marketing? We need to use messaging apps to connect with customers at an intrinsically individual level.
In fact, many messaging apps are evolving into fully-fledged marketing and commerce platforms themselves. Instant messaging apps in particular are on track to becoming the connective marketing medium of the future.
Need a little more context?
Just yesterday, as I was writing this article, Facebook rolled out Facebook Messenger Ads to all advertisers worldwide.
But I must pose a parting question: as a business owner or marketer, are you excited to experiment with this new ad space – especially amongst already-crowded timelines and news feeds?
In my experience, I've seen enough online marketing trends to be sure of one thing: marketers need to jump on board innovations like these as quickly as possible.
The migration of transactions and engagement to messaging platforms is likely to have seismic and long-lasting impacts. And you don't want to be left behind.
Moving forward, mobile-first
Whether as a business or a marketer, we have think of ways to capitalise on mobile marketing trends that are set for a sure appearance in 2018. I suggest that you spend the rest of this year devising meaningful ways to take advantage of these trends - well before your competitors do.
In an industry susceptible to change, you really want to be at the front. There's even a driving seat or a few up for grabs – a space to take the future of mobile marketing into your own hands.
So make informed decisions and grab the opportunities that the next year presents for mobile marketing with both hands.
I look forward to seeing where it takes you.
Hi, I'm Huyen
Our work (and this site) is devoted to sharing ideas, tools and resources that will help you automate, grow and scale your practice.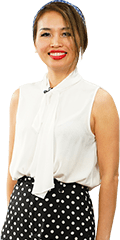 IF YOU WANT TO DIVE DEEPER INTO OUR WORLD, THESE LINKS LEAD THE WAY