Hi, I'm Huyen
Our work (and this site) is devoted to sharing ideas, tools and resources that will help you automate, grow and scale your practice.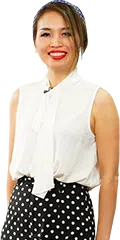 What's even crazier is that 99% of SMS marketing messages are opened within 20 minutes.
(According to a report from MobileSquared titled Conversational Advertising)
In this quick video, I'm going to show you the 3 types of SMS messages that you need to send to your patients to generate more immediate bookings for your practices.
The type of SMS messages I'm going to show you below, are all about reactivating the "low hanging fruits". Those patients that just need that little reminder or attention to encourage a new booking.
It's simple, easy, viable and it works for many practices.
The following is just some of the information that we've covered in this video:
90% of messages are opened in 3 minutes
Recall Text
Reach your patients instantly with a SMS text
Birthday Wish
Personalized birthday message
Personalizing the message isn't quite as important
"The Reason Why" SMS
Combine online and offline promotion campaign
Enjoy!
SHOW NOTE:
Podcast #50: SMS Marketing? 7 Things To Consider When Thinking About Adding A Texting Solution To Your Practice
https://onlinemarketingfordoctors.com/podcast/sms-marketing/
IF YOU WANT TO DIVE DEEPER INTO OUR WORLD, THESE LINKS LEAD THE WAY