Experience Unrivalled Growth with OMD -
Your Premier Medical Marketing Agency
What Our Clients Say
They have methodically transformed my digital presence and my sales have gone through the roof. I have not been disappointed and to be honest, they have exceeded my expectations. I look forward to a long relationship with OMD.
Darryl Hodgkinson
2023-11-28
The number of requests for consultations is at least doubled from the last 5 months, which is a very good sign. I've enjoyed working with both principles.
I want to express my gratitude for the exceptional effort put in by the OMD team in enhancing my website. It's fantastic to see that bookings are on the rise once more, and I am truly thrilled by this news! I extend my heartfelt thanks for your outstanding contributions.
The OMD team has lowered our marketing budget and we're getting much better conversion, which is a big difference between working with them and other SEOs. We found that we are spending almost one-fourth of our previous budget and getting double the conversion which is a great deal to achieve in a short period of time.
Really happy with the service and definitely going to opt for more services from their end. Have selected them for my clinic marketing before trying 6 agencies in the past. So I was apprehensive and skeptical about the work but not only they met the expectation but I would say they have outperformed my expectation. Thank you 🙏🏻
Smile Specialists Suite
2023-11-08
Since working with Online Marketing for Doctors my website traffic has tripled, and that is just 3 months after starting. We used to get around 5 -10 conversions per month and now it is more than 50 per month.
The OMD team has been exemplary in the delivery of work over and above what was expected. Their expertise in website development for healthcare professionals coupled with intel on the latest SEO advancement provided an output superior to any generalist agency. I am delighted with the final result and highly recommend anyone operating in the healthcare industry to use OMD to help develop their online presence to grow their practice.
Lence velijanoska
2022-11-06
Joaquin and the OMD team took the time to understand the details of our business and what we needed to achieve from day one and provided a unique, thoughtful approach to position and differentiate our clinic in multiple locations. One of the main achievements they produced is positioning our clinic first in search engines for the main keywords we are tracking. Those results increased our website traffic by 3X, which led to more patient consultations. We are really happy with the outcome and would definitely recommend trying their PPC, SEO and Content Marketing services.
Pediatrix Marketing
2022-07-01
It's really a real pleasure working with Huyen and Online Marketing For Doctors. The team is fantastic. Working with account managers is so easy. They really listen to us and understand our patients' needs. And they also bring all those good suggestions, they really understand the business and the market. The new website has been working very well; from the user experience on mobile devices to the branding and new patient conversion perspectives we have achieved with the better design that OMD team created, especially with more personality that was brought to the new design. The numbers of website users are now, actually an average of 20,000 per month, compared to 10,000 before (pre-pandemic), and we're able to convert around 35% of those patients per month which we can now track, we weren't able to before working with OMD. In short, we have a very high return on investment and a great conversion rate. And most importantly we are able now to track that. The website is growing at a rate of 7 to 8 % every month, which is great. We also want to build more organic traffic with OMD SEO strategies. We keep adding new pages to highlight and emphasize the services that we provide. And now we actually can measure their progress and success in adding new things to the campaign and the website. OMD is a fantastic company. And I have to highlight Sergiu, it's not only the personality but the professionalism, it's outstanding. The CEO Huyen is on top of things. They are very flexible about the logistics and meeting with us. We have different time zones and they are very flexible, to adjust to our meetings. So, we really appreciate it, and we are really grateful for the collaboration and everything that they have done for us. The partnership with OMD helps us to grow our practice in a way that we couldn't do with other companies. I'd highly recommend them to any medical practices and health-related organizations.
I would highly recommend Online Marketing for Doctors to everyone who needs support to build a strong E-commerce business. The team is responsive, professional and resourceful to set your business to success.









7 Steps


Do You Want To Attract More Calls,
More Consultations & Get More Patients
In Less Than 6 Months?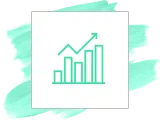 You Just Know
That It Works
Every single medical clinic that works with us sees incredible results within 4 to 6 months* (see case studies below). We guarantee a return on investment of 300% or more.
Save You Time
and Money
With our proven medical marketing system, you don't need to go through trials and errors or reinvent the wheel. We save you time and money by not experimenting with what doesn't work. If it works for other clinics, it will work for you (if you are qualified to use our system).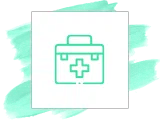 Work With Specialists
In Medical Marketing
Our focus is on delivering wow results for medical clinics. Our team has years of experience in working with clients like you. You get to work with specialists, not generalists.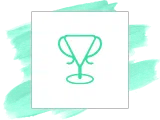 Your Success is
Our Success
Our reputation is closely tied to your campaign's performance and it's on the line. The medical industry is small, everyone knows one another, if we don't do a great job for you, then that's the end of our business.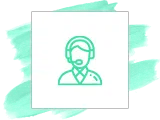 Fast & Responsive
Support
You will be treated as a VIP by our team. Whatever technical problems might be occurring, just email or even SMS us, and we are available to support you fast.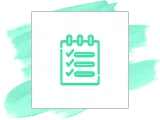 Thorough &
Results Driven
Our clients love our work at first sight, with high attention to detail ensuring client satisfaction. Everything we do and report to you is all about the bottom-line results.
Hi
We're Huyen Truong &
Steven Tait
We are leading a star team of digital marketers helping medical clinics all over the world double their new patient enquiries in less than 6 months.
Do You Want To Generate More
Patients & Have a Consistent
Flow of New Patient Bookings?
What is the easiest way for your medical clinic to generate more patients? Follow our proven 7 step marketing framework.
This simple and cost-effective method has helped many clinics; learn how it can help yours!
Want to know how we do it?
How

We Can Help You
Grow Your Practice Faster?

Download One of The Most Powerful Guides to Create,
Grow and Scale Your Medical Practice

What
OUR CLIENTS SAY
"Since working with Online Marketing for Doctors my website has gone from less than 200 users to almost 500 now per day. More than doubled in 6 months. My keyword rankings increased significantly, and as new content was produced, we rank for 1000's more keywords with our visibility increasing 35%. The website conversion number has gone up by 113% compared to the same time last year.
The team has worked through my website to improve conversion factors and increase useability. They are responsive and pay particular attention to detail and the needs for my clinic. I have regular meetings with my account manager who cares about how my business performs and always ensure that our performance is tracked and on point. We work together to ensure that I get the booking that I need and implementing future plans for the business to continue growth. They truly are a partner in building my business, not just another digital marketing company. I would highly recommend OMD to any medical practitioner who wants to increase their patient numbers and take their business to the next level."
Dr Ryan McConnell
Endovascular Specialist and Interventional Neuroradiologist/Owner of Vein Doctors Sydney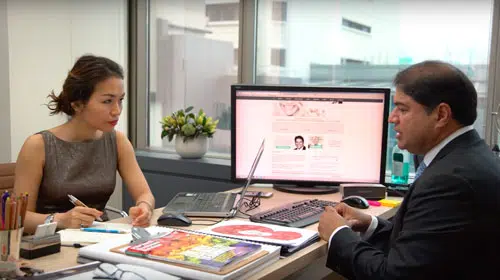 "Over the last 12 months, we have increased the web traffic by over 100% and also increased the conversion by over 100%."
Dr Naveen Somia
MBBS, PhD, FRACS Plastic Surgeon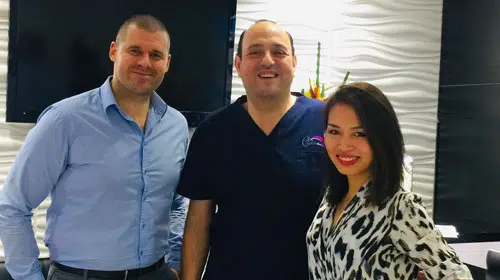 "We found that we are spending almost one-fourth of our previous budget and getting double the conversion which is a great deal to achieve in a short period of time."
Dr Mark Attalla
Cosmetic Surgeon
Owner of Chelsea Cosmetics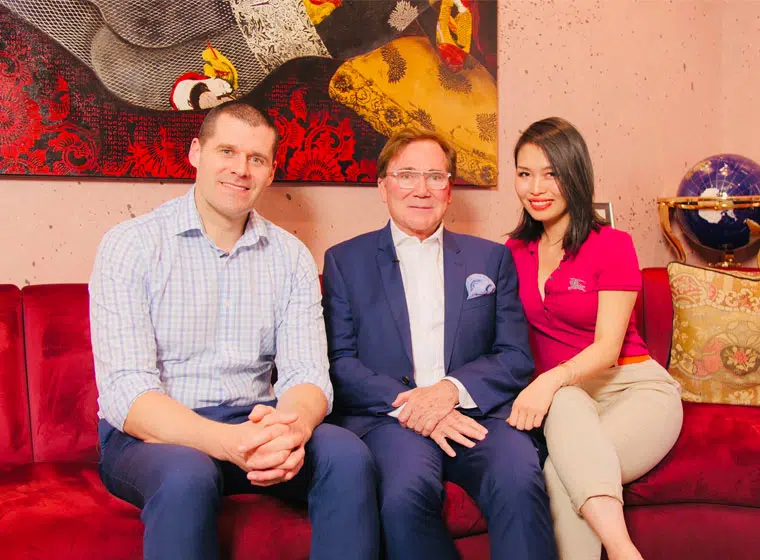 "The number of requests for consultations has at least doubled from the last 5 months, which is a very good sign. I've enjoyed working with both principles."
Dr Darryl Hodgkinson
M.B. B.S. (Honors II) F.R.C.S (C), F.A.C.S. , F.A.C.C.S. Plastic Surgeon
Owner of Double Bay Day Surgery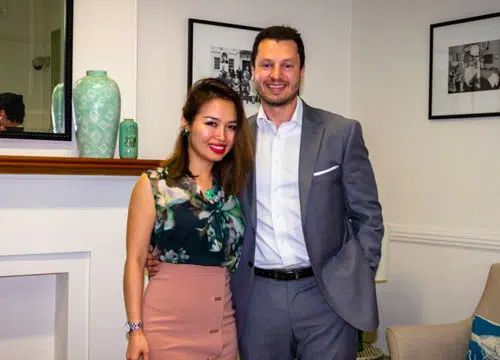 "We've seen a significant increase in our website traffic by over 200%, we've gone from having 12 enquiries to anywhere from 50 to 100 enquiries in a month, while consistently filling our list times at the hospital."
Dr Michael Yunaev
Cosmetic Surgeon,
Specialist Breast (Oncoplastic)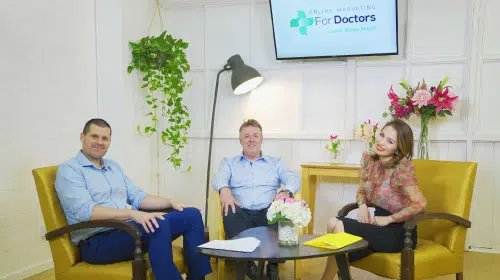 "Enquiries have gone crazy and the number of enquiries has increased three-fold ever since they started 6 months ago. The team and Huyen have been very responsive to support us along the way with our IT problems, they are very thorough and results-driven with their work. We would highly recommend them."
James Nadin
CEO of ICCM & Crown Clinic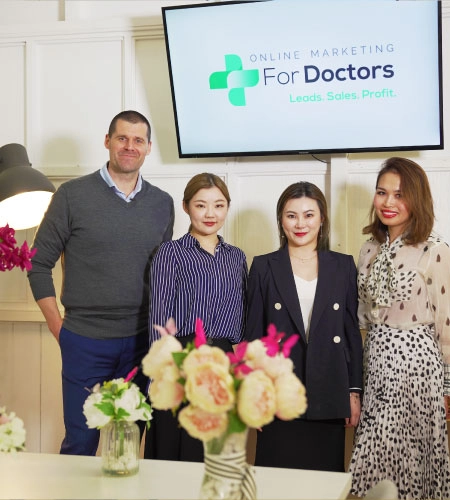 "We've seen a significant increase in our website traffic and enquiries by over 300%, with an obvious uptake in new patient enquiries and conversions coming through the clinic. We've seen a complete turnaround in our online presence in several spaces that we are advertising in."
Ms Christy Xuan
Owner of Lumiere Beauty Clinic
Our work (and this site) is devoted to sharing ideas, tools and resources that will help you automate, grow and scale your medical practice.
You don't have to reinvent the wheel, just learn from experienced
medical marketers & other successful practices
Podcast


THE PLACE TO BE TO GROW
& SCALE PROFITABLE PRACTICES
The Online Marketing For Doctors podcast show is laser-focused on helping you, the motivated healthcare practitioners, implement clever, effective marketing ideas that you can use to GROW and SCALE your practice into the empire it deserves to be.
When you invest in your future through our work, you're also
creating meaningful changes in your business and life you love.
Why Choose Us


WHY CHOOSE US AS YOUR
MEDICAL MARKETING AGENCY
We tackle the problem of doctors not having enough patients, by bringing you effective medical marketing strategies to boost your medical practice.
As your goto-medical marketing agency, we can help you reach the prospective patients who need you the most. We're all about real connections, using strategies that actually work, such as search engine optimisation (SEO), Google ads, social media and content marketing to engage YOUR exact target audience.
Why pick us? Because we get the medical world, and we've proven we can bring more patients through your door. We have a ton of industry experience working with medical specialists across the world. Let's strengthen your online presence and connect you with those who are searching for your medical services.
Achieving Results for Medical Professionals
Helping medical professionals succeed is our mission. In today's fast-moving world, understanding medical marketing is key for your practice to thrive. Without a smart strategy to connect you with the exact people looking for your medical services, your exceptional skills might not lead to success.
Ever heard of Vincent van Gogh? The famous artist who left a big mark on the art world? Surprisingly, he faced money struggles in his life. He made over 2,100 artworks, like the famous "The Starry Night," but only sold one piece, "The Red Vineyard," for just $20 when he was alive.
His art only became really valuable years after he passed away. This story shows that having talent isn't enough if no one knows about you – that's where marketing comes in.
Working with a medical marketing agency is a game-changer. It's like having a coach to help you navigate the world of online medical marketing. You'll save time by not needing to figure it all out on your own. You'll also save money by avoiding common mistakes.
Our expertise means you don't need to start from scratch – we have a proven medical marketing strategy that works every time. While you focus on your practice, we'll handle spreading the word like pros.
Our integrated marketing strategy works! Everything is carefully set up to match your needs. Our effective digital marketing services, boost your online presence, increase patient engagement and turn potential clients into appointments.
So, why not team up with OMD? Together, we can grow your medical practice.
Want to know more? Book a free discovery call with us today.